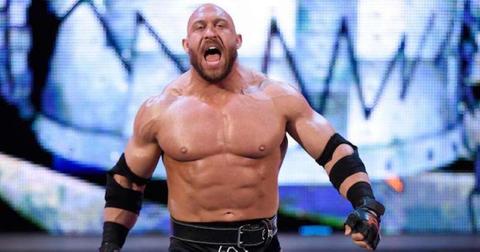 Ryback Was Set to Be the Ginormous New Face of the WWE — So What Happened to Him?
By Mustafa Gatollari
The WWE's got a thing for big dudes being top talent. That doesn't mean some of the leaner or less athletic stars don't get massive fan love from the crowd, Rey Mysterio Jr. stands at 5 feet 6 inches tall, which, although a bit below average, is significantly shorter than the majority of the WWE's top talent.
CM Punk was one of the company's biggest stars and he ain't exactly carved out of granite.
It's undeniable, however, the big guys usually get a lot of attention, just look at Brock Lesnar, Bobby Lashley, John Cena, etc.
There was another big dude who was making waves in the organization, and his name was Ryback, but whatever happened to him?
If you're not familiar with Ryback, I'll break it down for you: picture Goldberg but somehow more intimidating. The dude was as wide as a refrigerator, but still managed to have tons of muscular definition. His real name is Ryan Allen Reeves and he became obsessed with pro-wrestling from a very young age. He started lifting weights at only 12 years old and got into playing baseball and football in high school.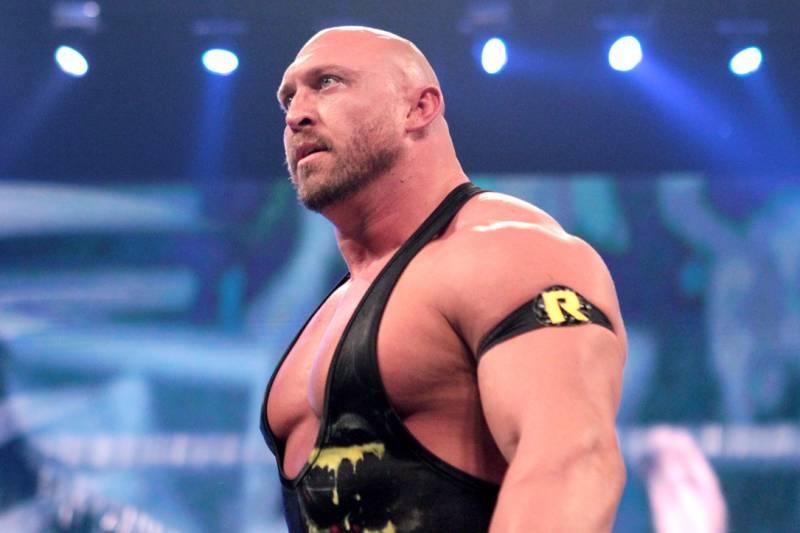 His interest in baseball carried into college and he played at the Community College of Southern Nevada in his freshman year, but after breaking his leg, he ended up missing two seasons. He then transitioned to the University of Nevada, Las Vegas and enrolled in its fitness management program. He continued to body build and train as a wrestler while working part-time at the Monte Carlo Hotel and Casino, the entire time dreaming of the day he'd turn pro.
WWE Tough Enough.
Ryback entered the 2004-2005 Tough Enough season and was one of eight of the show's finalists who appeared on SmackDown! and was ultimately voted off, but was the last to do so. In his first week of filming, Ryback was afflicted with bronchitis and sustained a rib injury. However, his grit, determination, and stature impressed the higher-ups at the WWE so much that they offered him a developmental contract.
For the next four years, he wrestled on local circuits like Ohio Valley and Florida Championship Wrestling. Eventually, he assumed a new ring identity — Skip Sheffield, and was brought into WWE's NXT promotion where he became a member of The Nexus, who defeated John Cena in a six-on-one handicap match at SummerSlam.
It wasn't long before "Skip Sheffield" was working RAW house shows and then, on April 6, 2012, he joined SmackDown! live on TV under the name Ryback, as a face (good guy).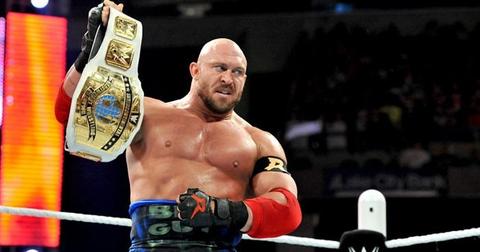 After a streak of quick victories against jobbers, Ryback got a higher-ranked opponent with Jinder Mahal. The two had three separate matches that saw Ryback win all three: once because Jinder refused to come back into the ring, the second via disqualification because Ryback was struck with a microphone by his opponent, and the third was by pinfall.
From then on, he was on an upward momentum to the top. He skyrocketed in popularity and fought the WWE Champion at the time, CM Punk, for the title.
Due to a low-blow by Punk and a fast count by referee Brad Maddox, Ryback lost the match, but got his revenge on the two men after beating the snot out of them after the decision in the Hell in a Cell bout was doled out.
Despite not winning the WWE Heavyweight World Championship, it became clear that Ryback was a force to be reckoned with in the organization and that Vince McMahon and Co. had some big plans for him.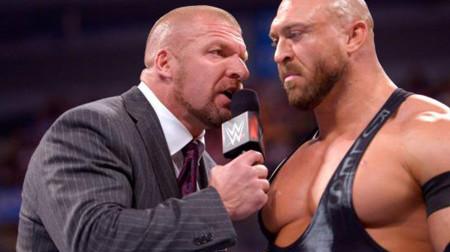 So what happened to Ryback and the WWE?
When the Intercontinental Championship belt was up for grabs, Ryback beat out Seamus, Dolph Ziggler, Mark Henry, King Barrett, and R-Truth. And that was just the beginning. The WWE kept him at the forefront of prominent storylines, despite the fact that some publications called him "green" and "overrated", like when he botched his finishing move a bunch of times on Tensai during a match.
This led to reports of Ryback being an unsafe wrestler, but there are some conflicting reports regarding this from different superstars. Chris Jericho said "it was always fun" to wrestle with Ryback, while CM Punk called him "a steroid guy" and that performing with him took "20 years off" of his life. Ryback also purportedly gave Dolph Ziggler a concussion after hitting him with a nasty clothesline.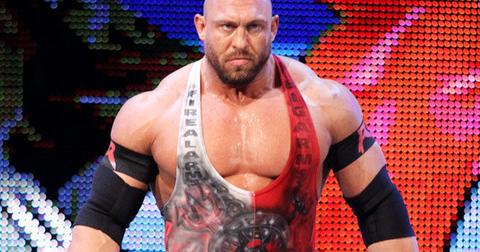 So why is Ryback no longer with the organization? It all boiled down to contract disputes. After months of inactivity, Ryback said that he and the WWE parted ways and he gave his best wishes to the organization. The following day, he gave his reasons why he chose not to re-sign with them — it mostly had to do with the company's pay structure, which he delineated in a blog post.
His biggest issue was with how stars who lost matches were compensated. They were put further down the card and made less money, even if they improved as performers.
So pay structures for Superstars boiled down to whoever the writers wanted to push next, and Ryback wouldn't sign a new contract unless the WWE changed this policy, which is a bit heartwarming if you think about it. The guy was obviously winning a lot more than some of his counterparts. He allegedly turned down a three-year, $1.5 million dollar contract, which doesn't include the potential for endorsements and opportunities for social media marketing/etc. that he'd possibly receive as a result of such prolonged TV exposure.
But pay structure was just one of the gripes that Ryback had with the organization; he shared documents from the WWE delineating how they demanded the passwords to his social media accounts be handed over to them after his departure, which gives a glimpse into how "controlling" they are of their intellectual property. Now that might've been a part of his contract, and they're probably not happy with the fact that he's attempting to make a living on independent circuits with the character he worked to create.
It's difficult to know just what happened, but when it comes to working in entertainment, anyone who's ever signed with a big show or worked on a high level show will tell you that there are a lot of potential pitfalls, fees, and contract terms you could've never imagined. Do you think Ryback was in the right for leaving? Or should he have just stuck it out?