24-Year-Old Summer Taylor Was Struck by a Car and Killed During a BLM Protest in Seattle
24-year-old Summer Taylor was part of a peaceful protest on a closed-off portion of the interstate in Seattle, WA when they were hit by a car. Here's what happened.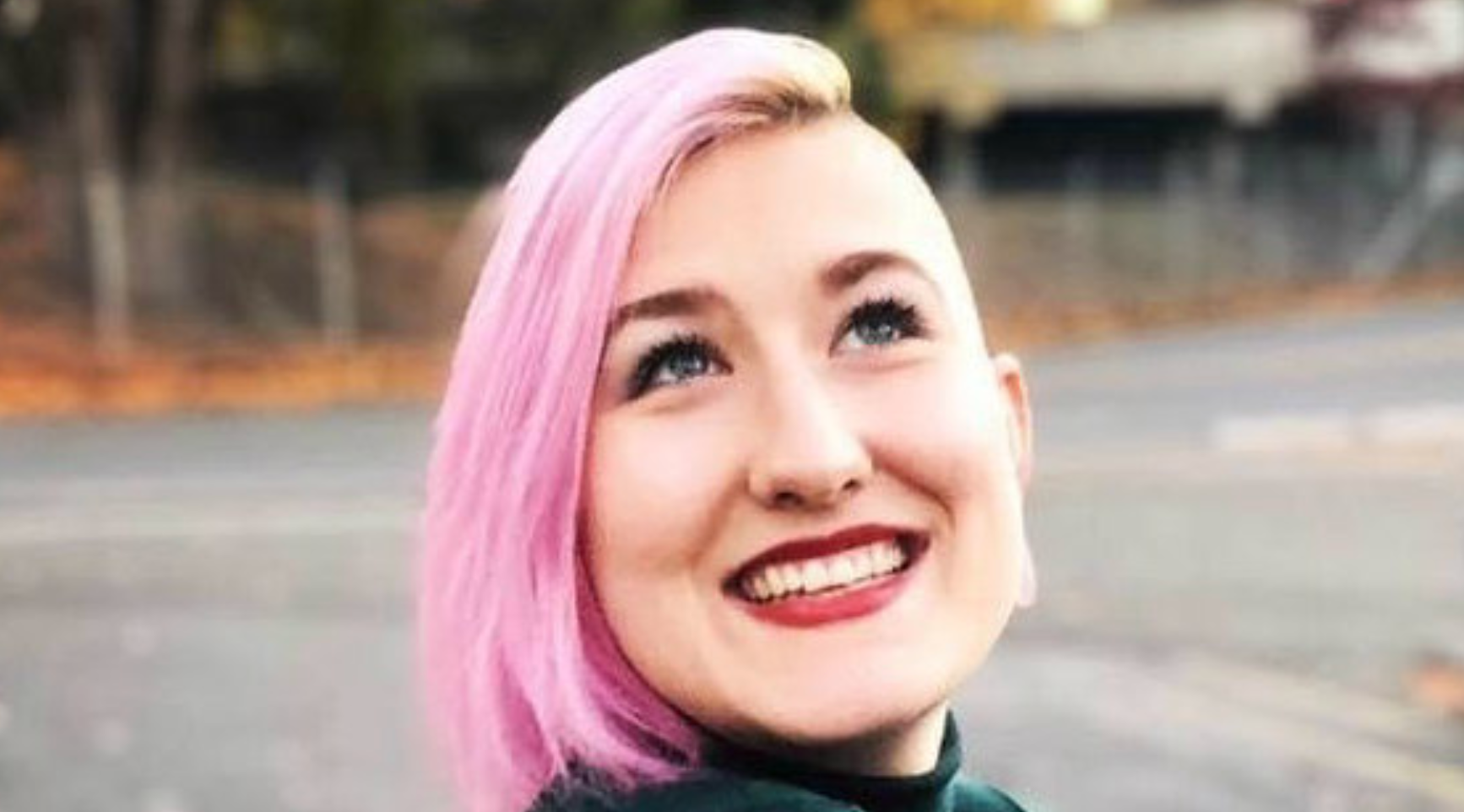 On July 4, 24-year-old Summer Taylor participated in a protest against police brutality in Seattle, Wash. People had been marching on a closed-off freeway when one car made its way onto the freeway and hit them. Although they were rushed to the hospital, Summer died Saturday evening at the Harborview Medical Center. Another person, 32-year-old Diaz Love, was also struck by the vehicle and is now in critical condition.
Article continues below advertisement
What exactly happened to Summer Taylor?
Summer had been peacefully protesting when a white Jaguar sedan drove onto the closed-off freeway and hit them. The Washington State Patrol said that the 27-year-old driver is currently in custody, and that it's unclear what his motive was (or if he had one).
It's been reported that the driver wasn't intoxicated, either. Capt. Ron Mead stated, "My hope is, as a result of this tragedy, protesters will reconsider their desire to be on the interstate because I cannot guarantee their safety, plain and simple."
The Washington State Patrol have identified the driver to be Dawit Kelete. Patrollers believe, according to the Seattle Times, that he drove the wrong way on the Stewart Street off-ramp in order to get onto the interstate. According to the news outlet, "The driver was reserved and appeared sullen throughout his time in custody. At one point he asked if the injured pedestrians were OK."
Article continues below advertisement
Videos of the event have been released on social media, including this moment of protesters doing the Cupid Shuffle right before the vehicle emerged.
Article continues below advertisement
Another Twitter user described the scene as peaceful, with protesters singing, "Black joy is liberation. Black joy is liberation." And then, "A few min later, the celebration turned to guttural screams when the driver struck 2 people, sending their bodies several feet into the air."
Article continues below advertisement
Allegedly the person in the white Jaguar kept driving for two more miles because the police caught up with him and arrested him. It's unclear whether this will be considered a hit-and-run.
Article continues below advertisement
The Mayor of Seattle took to Twitter to express her condolences. She wrote, "Early this morning two women were hit by a car and very seriously injured while peacefully protesting. Many other were almost hit and witnessed this horrific event. Our city stands beside their friends, families and loved ones praying for these women and all who were there."
Article continues below advertisement
She added, "No one should risk their life for demanding better from our city, state and country. Washington State Patrol is leading the investigation and they have assured us they were quickly and thoroughly investigating the incident. I have offered any city resources needed."
Article continues below advertisement
According to The Seattle Times, the State Patrol announced Saturday evening that protesting on the intestate would no longer be allowed. "Blocking a freeway is a crime and no longer are we going to enable that criminal conduct to continue. We are not going to be allowing protesters to access the freeway unimpeded, and there are consequences for criminal conduct," Capt. Ron Mead stated.
Article continues below advertisement
A GoFundMe has been set up in Summer's name. The organizer, Becky Gilliam, wrote of Summer, "Summer is an incredibly strong and independent spirit. They are a bright and caring person [whose] presence elicits joy and laughter in others. Summer works at a veterinary clinic and takes pride in their community & supporting others." More than $47,000 has been raised so far.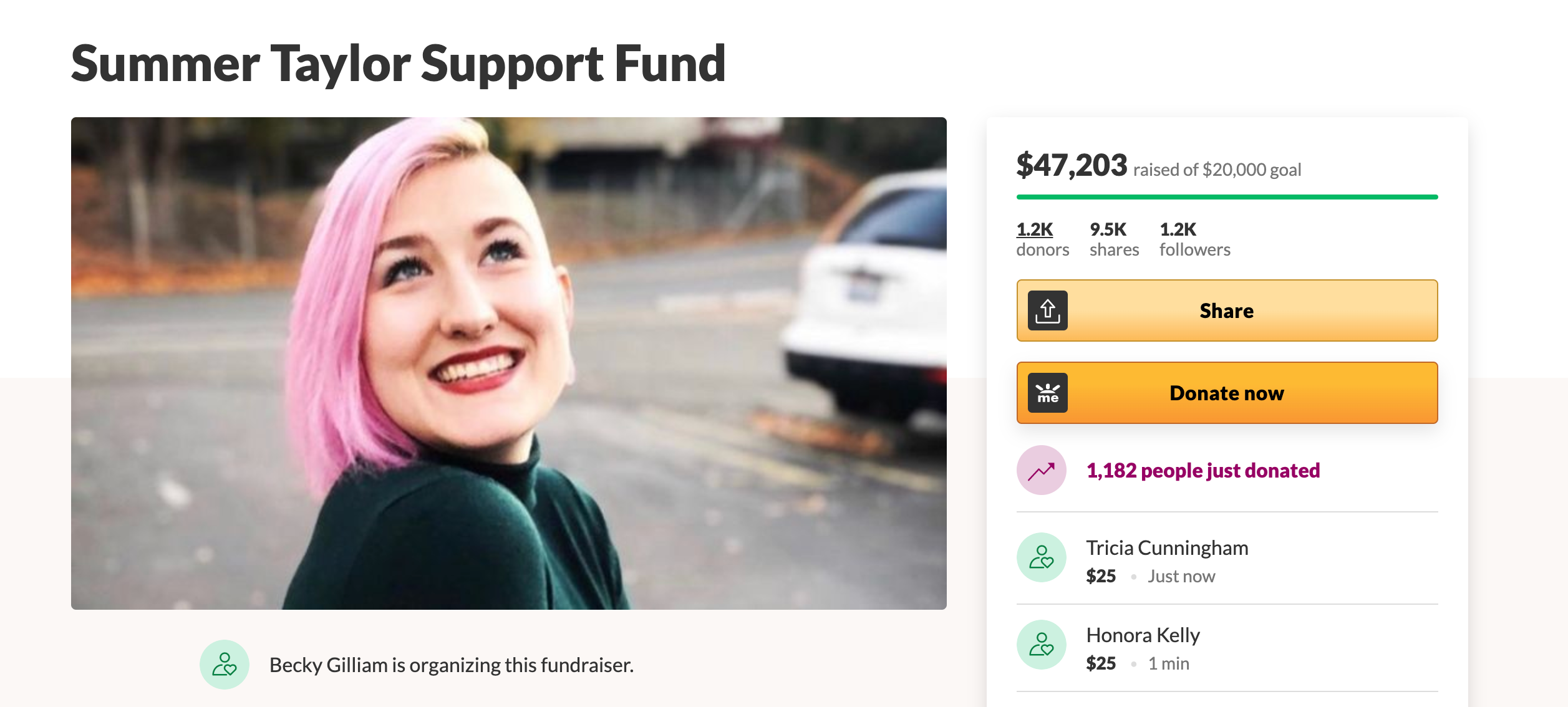 Article continues below advertisement
Katelyn Hoberecht, Summer's co-worker at the Urban Animal vet clinic, stated, "Summer has been there since Day One standing up for Black lives. Staying out all day and night while still working full time and taking care of animals. Summer talked to me about the protests and how incredible it was to be part of something so huge. A part of history."
Rest is power, Summer.
If you are looking for ways to donate your time or money to Black Lives Matter and other antiracist organizations, we have created a list of resources to get you started.