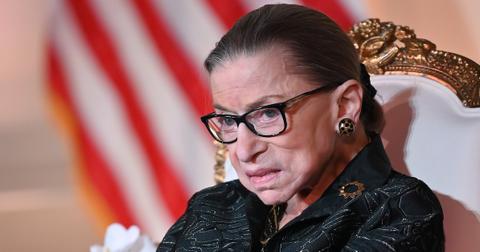 Ruth Bader Ginsburg Will Remain on the Supreme Court While She Battles Cancer
By Shannon Raphael

Updated
Justice Ruth Bader Ginsburg has been serving on the United States Supreme Court since 1993, when she was appointed by President Bill Clinton. She was the second woman to ever be chosen for the position, and two other female justices have since been selected during her tenure. The 87-year-old Democrat is the oldest Justice.
In the years since she took the oath of office, RBG has dealt with a slew of health issues, including battles with pancreatic and colon cancer. On July 17, she confirmed in a statement that she was once again going through chemotherapy for cancer.
Because Justices retain their position until they retire or they pass away, RBG's health announcement had many members of the public wondering what would happen if she lost her battle with cancer.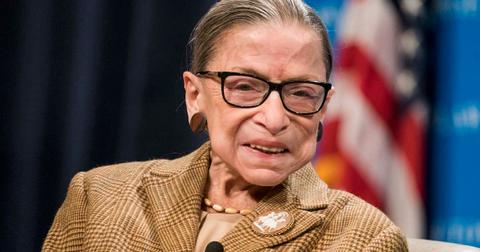 RBG released a statement about remaining on the Supreme Court despite her cancer's return.
The Supreme Court issued a statement on behalf of RBG on July 17. In it, she confirmed that doctors had discovered cancer on her liver in February of 2020. After one treatment was unsuccessful, she began receiving chemotherapy.
"On May 19, I began a course of chemotherapy (gemcitabine) to treat a recurrence of cancer. A periodic scan in February followed by a biopsy revealed lesions on my liver. My recent hospitalizations to remove gallstones and treat an infection were unrelated to this recurrence," the statement began. "Immunotherapy first essayed proved unsuccessful. The chemotherapy course, however, is yielding positive results. Satisfied that my treatment course is now clear, I am providing this information."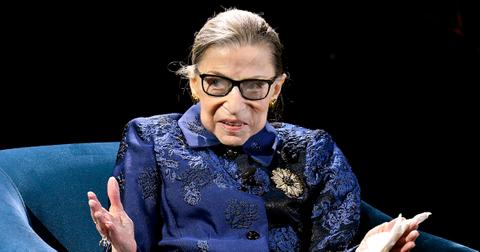 "My most recent scan on July 7 indicated significant reduction of the liver lesions and no new disease. I am tolerating chemotherapy well and am encouraged by the success of my current treatment. I will continue bi-weekly chemotherapy to keep my cancer at bay, and am able to maintain an active daily routine," she continued. "Throughout, I have kept up with opinion writing and all other Court work."
She announced that she would stay on as a Justice.
"I have often said I would remain a member of the Court as long as I can do the job full steam. I remain fully able to do that," she concluded.
What happens if Ruth Bader Ginsburg dies?
With 2020 being a presidential election year, there has been some confusion as to what would happen if a Supreme Court Justice passed away or retired during this time. In 2016, Senate Majority Leader Mitch McConnell (R) stopped President Obama from appointing a judge following the death of Antonin Scalia (R) in February of that year.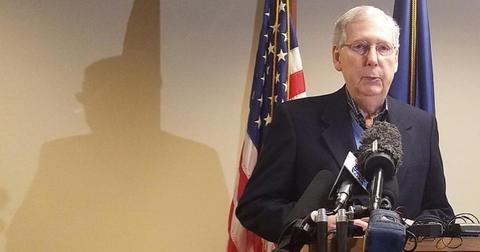 The President is in charge of appointing Supreme Court Justices; President Trump has already selected Neil Gorsuch (R) and Brett Kavanaugh (R) during his time in office.
In February of 2020, McConnell said on Fox News that the seat would be filled if a Justice were to die or retire before the 2020 presidential election.
"If you're asking me a hypothetical ... we would fill it," he said on the conservative news station.
Though this contradicts what occurred when Obama attempted to fill the seat during an election year, McConnell justified the change.
"You'd have to go back to the 1880s to find the last time a vacancy on the Supreme Court occurring during a presidential election year was confirmed by a Senate of a different party than the president," he said.
Based on McConnell's prior statement, Trump would likely appoint a third person in the role in the case of the retirement or death of a current Justice.