The True Meaning Behind the "Glass Child" Trend on TikTok
What's a glass child? The viral TikTok trend features siblings of kids with disabilities. Here's what being a glass child actually means.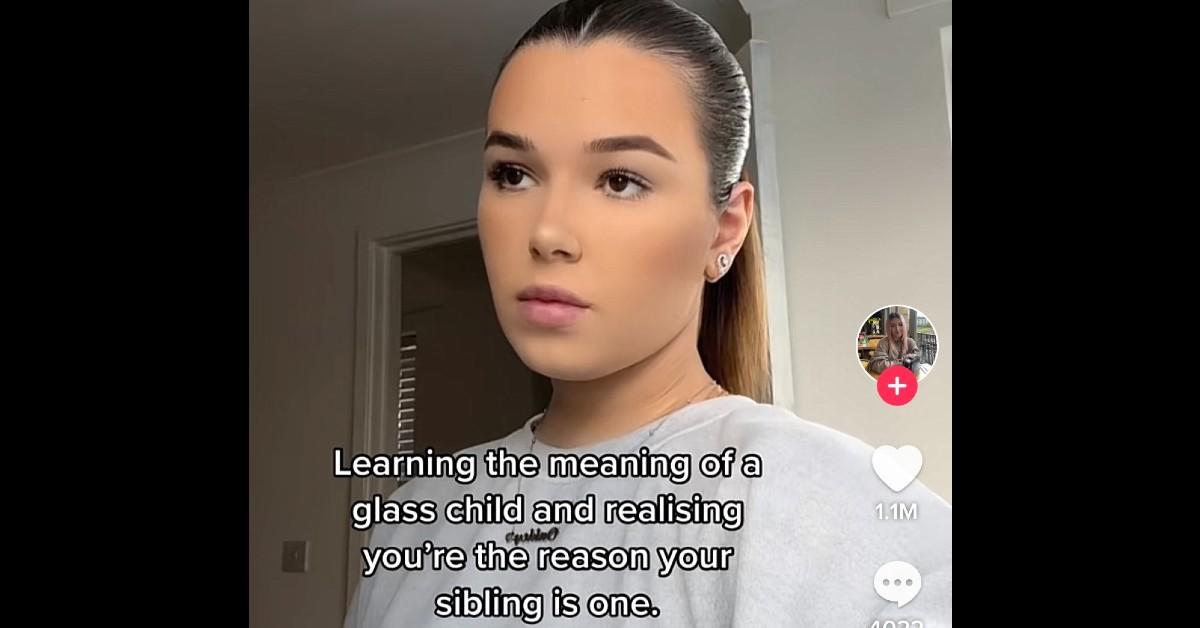 One of the more recent TikTok trends features audio with the lyrics, "Did you get enough love, my little dove? Why do you cry?" So why are TikTok creators attaching captions to their videos describing themselves as "glass children" with the aforementioned audio? And more importantly, what's a glass child?
Article continues below advertisement
Other creators are captioning their TikToks with realizations that they were the reason that their siblings were glass children. So what's going on with this glass children trend and what does mean? We're explaining the meaning behind it here.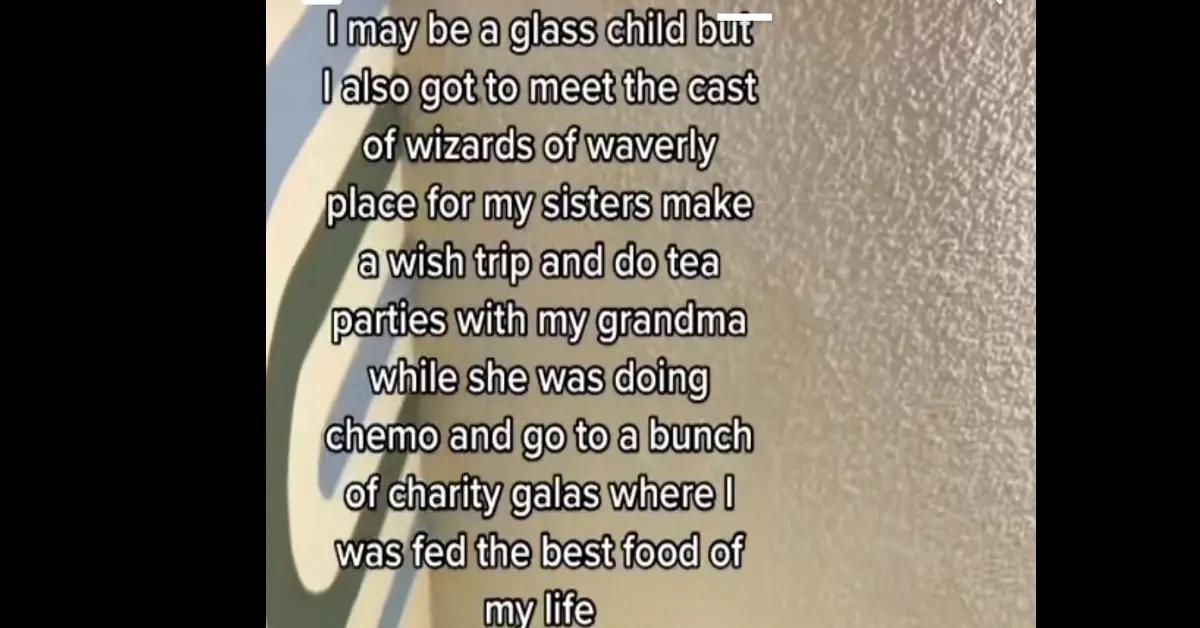 Article continues below advertisement
What's a glass child? Breaking down the meaning of the viral TikTok trend.
Glass children are the siblings of kids who had/have disabilities. So in other words, parents see right through their glass children because they're so focused on the child who has a disability. (It's important to note that "glass" doesn't mean the child is fragile or easily shattered.)
This is why TikTokers referring to themselves as glass children have been utilizing the audio with the lyrics, "Did you get enough love, my little dove?"
Some TikTokers, like @umcasey, chose to look on the bright side of being a glass child. As she wrote in her TikTok caption, "I may be a glass child but I also got to meet the cast of Wizards of Waverly Place for my sister's Make-a-Wish trip and do tea parties with my grandma while she was doing chemo and go to a bunch of charity galas where I was fed the best food of my life."
Article continues below advertisement
The term glass child was popularized by Alicia Maples, who spoke about her own experience as a glass child during a Ted Talk back in 2010. Alicia had a sibling with autism.
Article continues below advertisement
She explained during her Ted Talk that the original terminology for glass child meant a child who had a special needs sibling, but now the term has grown broader to encompass families with children who require any kind of extra attention from their parents.
In other words, a glass child could have a sibling who struggles with addiction or has a criminal record. But generally, a glass child has a sibling who has a physical, chronic, or mental illness that requires their parents to devote more attention to them over their sibling.
Article continues below advertisement
However, many siblings of glass children feel like the extra parental attention can be a double-edged sword. And what about disabled TikTok creators who were also glass children themselves?
For example, @themme.faetale said in their glass child TikTok, "I have ADHD, PTSD, and several other fun little anxiety things. I was not allowed to seek (a) diagnosis for these things because of the way my parents viewed my older sister's disability."
They noted that it wasn't fair to blame their sibling for the way their parents treated them because it wasn't the sibling's fault that they had a disability they had no control over.
So like anything on TikTok, the glass child term is rife with discourse.