Your Local T.J. Maxx Might Be Open, but Should You Actually Go Shopping?
As some businesses make the decision to reopen, T.J. Maxx customers are wondering when they can get back to shopping there. Here's what we know.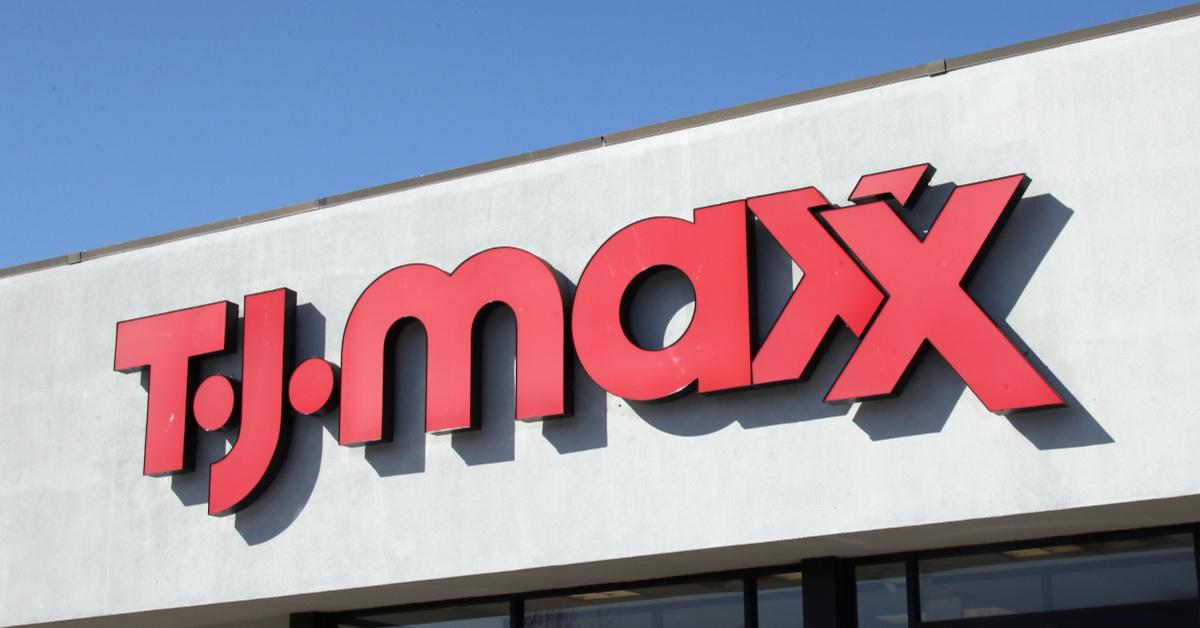 It's been a long time since anyone in the U.S. was able to go do normal, everyday things without taking some kind of safety precautions. In many cases, such as going to the movie theater or the beach, those "normal, everyday things" are actually virtually impossible, at least until further notice.
Article continues below advertisement
As some businesses begin the slow process of reopening after several weeks or months of closure, people have started wondering when their favorite business will reopen. One business people can't wait to get back to supporting is T.J. Maxx. Shoppers looking forward to shopping at the popular discount department store have one main question: When is T.J. Maxx going to reopen?
Article continues below advertisement
When is T.J. Maxx going to reopen?
When social distancing measures first started rolling out in March of 2020, T.J. Maxx made the difficult decision to close its doors to the public. "As COVID-19 continues to affect our lives, we all must do our part," they said in a Facebook post. "We care about your health and well-being and it's for this reason that we've decided to temporarily clour TJX stores globally. We are honored to be part of your lives and look forward to reopening soon."
It wasn't just the stores in the U.S. that closed. T.J. Maxx closed stores in nine countries. They also shut down online shopping sites and distribution centers. Now, though, T.J. Maxx CEO Ernie Herrman says they're ready to start slowly reopening.
Article continues below advertisement
In a message from May 9, 2020, Ernie announced that T.J. Maxx would be reopening stores and e-commerce websites, while still prioritizing the health and safety of the customers and employees. There are protective shields installed at the cash registers, social distancing markers in the queue lines, and new processes for handling returns and cleaning the store. They are also requiring all customers to wear a face covering.
Article continues below advertisement
Not all T.J. Maxx stores are open at this time, however. You can use the Store Locator on the T.J. Maxx website to look up your local store and see the information specific to that location. Some stores are also holding dedicated shopping hours for seniors and people who are considered high-risk — that info is also available using the Store Locator.
Not all shoppers are following the social distancing guidelines.
Shortly after T.J. Maxx opened some of its stores, an image showing customers inside an Arkansas store started going viral. The photo contains a glut of customers in the checkout queue, none of whom are maintaining a distance of at least 6 feet from their fellow shoppers. There are a few face masks, but most of the customers apparently decided they would rather smell their discount candles unimpeded by something that could protect others' lives.
Article continues below advertisement
Clearly, businesses that are choosing to reopen have a very big job ahead of them. We certainly don't blame anyone who wants to get back to shopping for fun home goods, but it might be worth considering what those discount goods might actually cost — it could very well be more than money.
The best way to prevent contracting or spreading the coronavirus is with thorough hand washing and social distancing. If you feel you may be experiencing symptoms of the coronavirus, which include persistent cough (usually dry), fever, shortness of breath, and fatigue, please call your doctor before going to get tested. For comprehensive resources and updates, visit the CDC website. If you are experiencing anxiety about the virus, seek out mental health support from your provider or visit NAMI.org.