This Is When Jeff Bezos Is Expected to Officially Become the World's First Trillionaire
When will Jeff Bezos officially become a trillionaire? This is when the Amazon founder is predicted to become the world's first-ever trillionaire.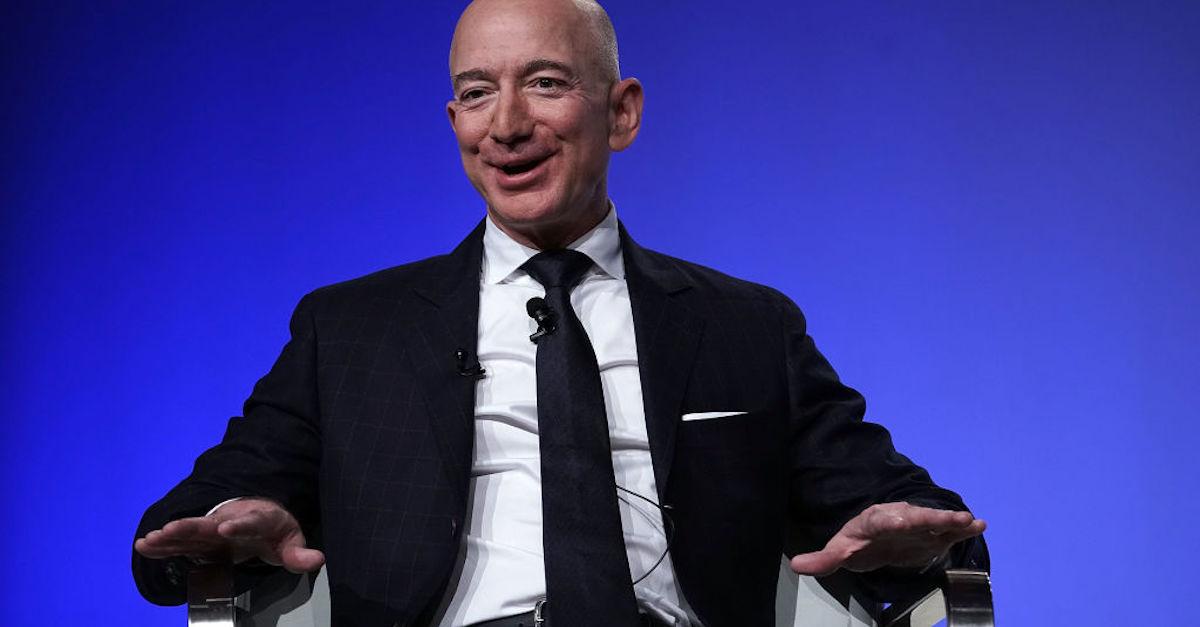 A handful of major companies, including Microsoft, Apple, and Amazon are worth a trillion dollars, and at this point, there is yet to be a trillionaire, but Amazon CEO and founder, Jeff Bezos, might be the first, according to USA Today. Although it may be a while before he hits the trillion-dollar benchmark, it's going to be a historical — yet somewhat contentious moment — for our economy's history.
Article continues below advertisement
Although many of us most likely won't live to see much more than $100,000 sitting in our bank accounts, we can't help but wonder (with tremendous jealously) when Amazon's Jeff Bezos will actually become a trillionaire — here's what economists are predicting.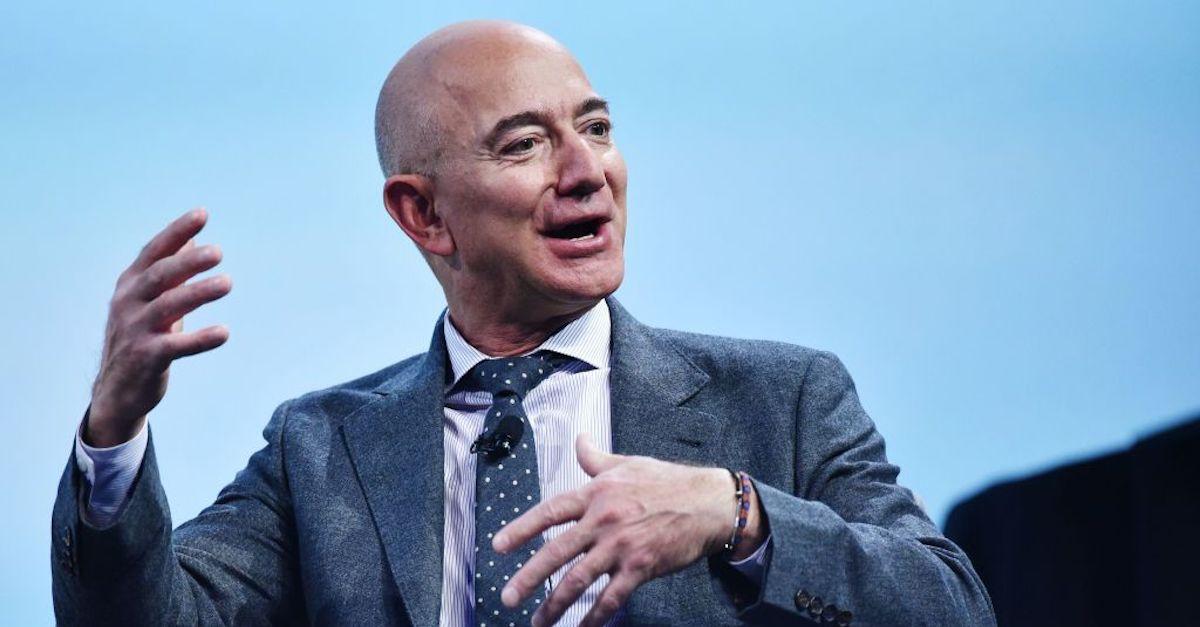 Article continues below advertisement
Jeff's net worth will likely hit a trillion within the next 10 years.
Unless the world ends within the next decade, many of us will most likely be around to see Jeff Bezos celebrate his trillionaire status — according to Comparisun, Jeff is probably going to be the world's first trillionaire by 2026. To get their prediction, Comparisun simply took his yearly growth percentage from the last five years and applied it to the future.
Apparently, Jeff's net worth increased by approximately 34 percent over the last five years, and he's garnered over $28 billion in the last year alone. Right now, his net worth is estimated to be around $143 billion, so unless he makes any massive donations, he will most likely make it to a trillion in about six years, as predicted.
Article continues below advertisement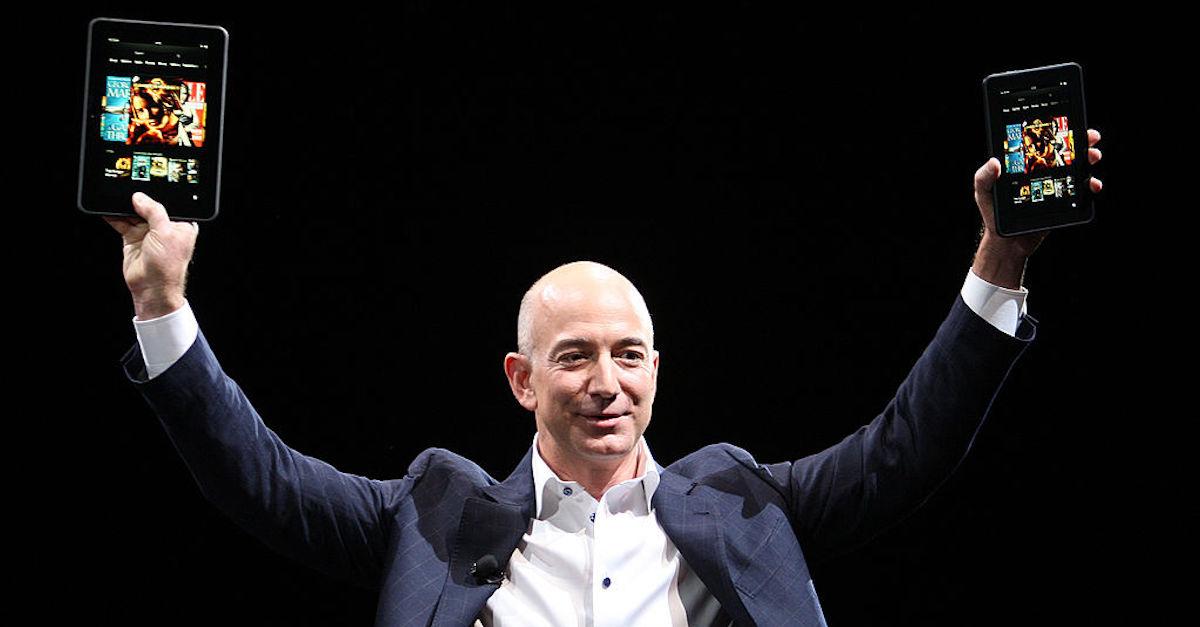 Twitter isn't wild about his trillionaire status.
While Jeff's impending trillionaire status is undeniably a major accomplishment, Twitter isn't thrilled to hear that he's sitting on that much money. Between so many people struggling financially during the coronavirus pandemic, and the ongoing depression that has left so many people bankrupt and jobless, the rest of the world is angered by this obvious financial gap.
Article continues below advertisement
Check out what people had to say about Jeff Bezos' financial achievement, below:
Article continues below advertisement
Article continues below advertisement
This isn't Jeff Bezos' first financial controversy.
Amazon's lack of income tax payments has drawn tremendous controversy over the last several years, as it says quite a bit about the U.S. economy and its unfair wealth system.
Amazon swears by legally fulfilling tax obligations, despite the fact they paid virtually nothing in federal income tax on $11 billion in before-tax profit back in 2018 and will pay $162 million on $13.3 billion in profit. This means they're paying about 1.2 percent on income taxes.
According to reports, Amazon's low tax bill — which is probably a lower rate than what you paid last year — stems from the 2017 Republican tax cut, carryforward losses from previous years, and tax credits for R&D investments, as well as stock-based compensation offered to its employees.
Needless to say, people are still suspicious.
Article continues below advertisement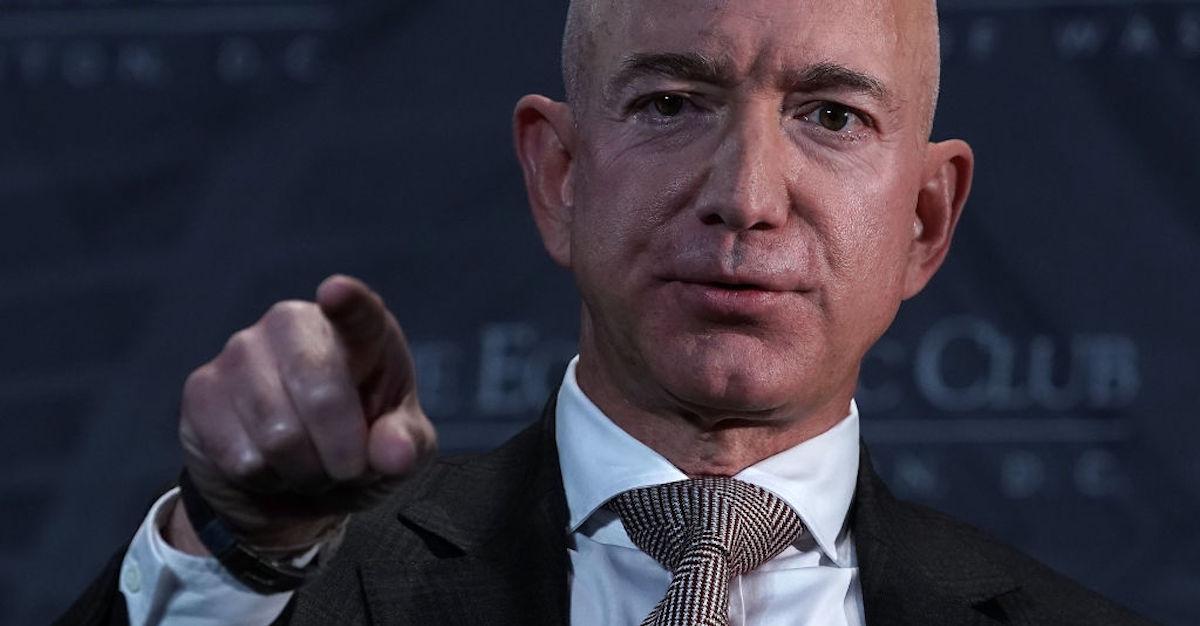 Jeff's trillionaire status is a questionable feat, but it's a monumental milestone nonetheless. Who knows who the second-ever trillionaire will be — our eyes are on "self-made" billionaire, Kylie Jenner.