Here's Why Your Snapchat Isn't Working, and When It Will Be Fixed
Snapchat users have reported problems with the app, and they're wondering why it's not working right now and when it will be fixed. Details inside.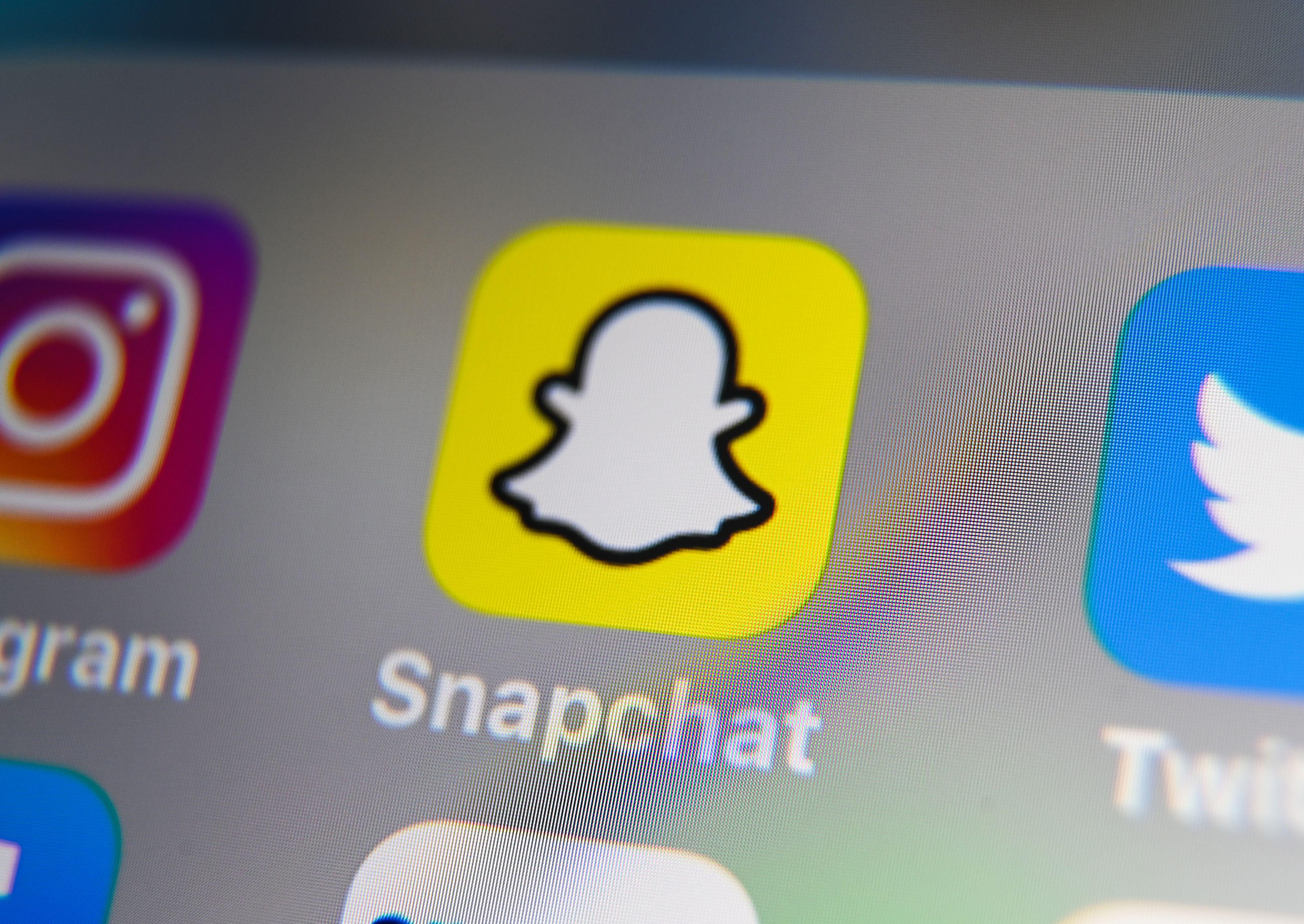 The photo and video messaging app, Snapchat, has millions of active users across both its iOS and Android versions — so it's no surprise that while everyone is social distancing, the app has seen a massive surge in activity.
Article continues below advertisement
Snapchat has reportedly been having problems, with some users finding the app is not working, preventing them from sending or receiving video or photo messages or viewing their friends' stories.
When will Snapchat be fixed, and how long can we expect the outage to last?
Why is Snapchat not working right now?
At a time when most people's everyday social interaction has been relegated to only the social media and messaging apps we have at our disposal, it's no surprise that Snapchat faced some server problems. The issue, which presented itself on April 8, prevented users from sending and receiving messages with their friends, putting many users' streaks and communication at risk.
Article continues below advertisement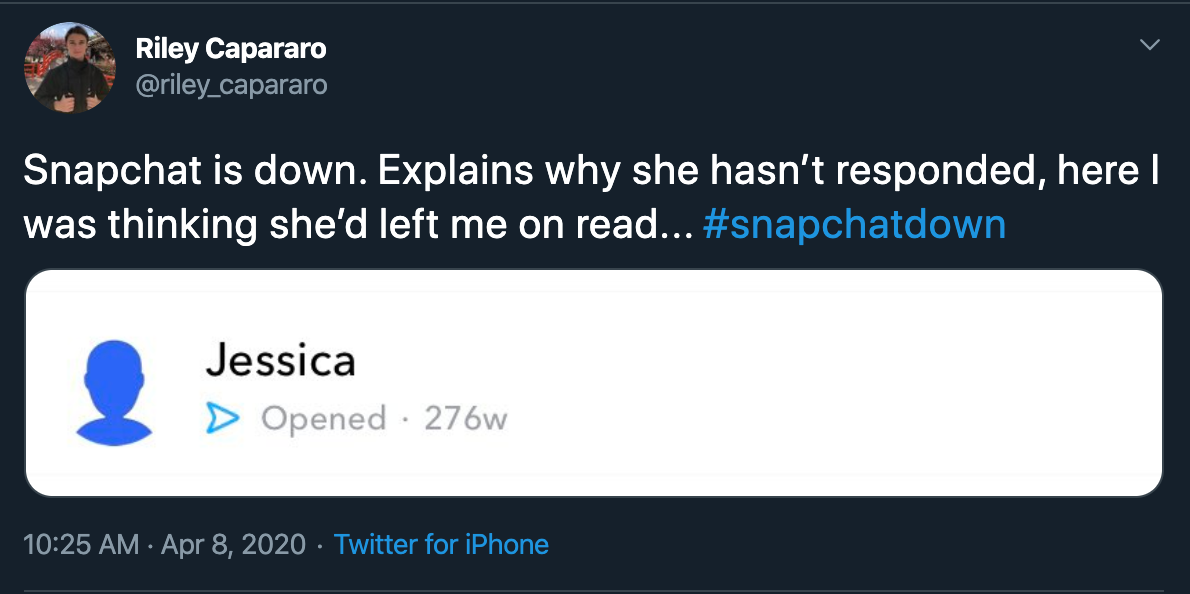 "We're aware many Snapchatters are having trouble using the app," the official Twitter account for Snapchat Support tweeted that day. "Hang tight - we're looking into it."
According to Down Detector, thousands of people reported problems with their app, including users all across the globe. Most of the users' specific problems came with sending and receiving messages, while others noted they couldn't refresh the app.
Article continues below advertisement
Of course, disgruntled Snapchatters immediately took to other social media sites to complain about the outage.
"Let's add snapchat not working to the list of things wrong with 2020 so far," one user tweeted, while another added, "Quarantine is not the time for snapchat to be messed up .. is anyone else's snapchat not working ?"
Article continues below advertisement
When will Snapchat be fixed?
Later that same day, the Support page for the messaging app tweeted that it appeared they had resolved the problem, and users should be able to resume using the app as normal.
"We've patched things up," their tweet read. "If you're still having trouble, please let us know!"
The confirmation that the issue was repaired came six hours after the initial tweet. It appears the company has completely resolved the problem. According to Down Detector, there are no longer any reports of outages for the app, meaning users should be able to use it without problems.
Article continues below advertisement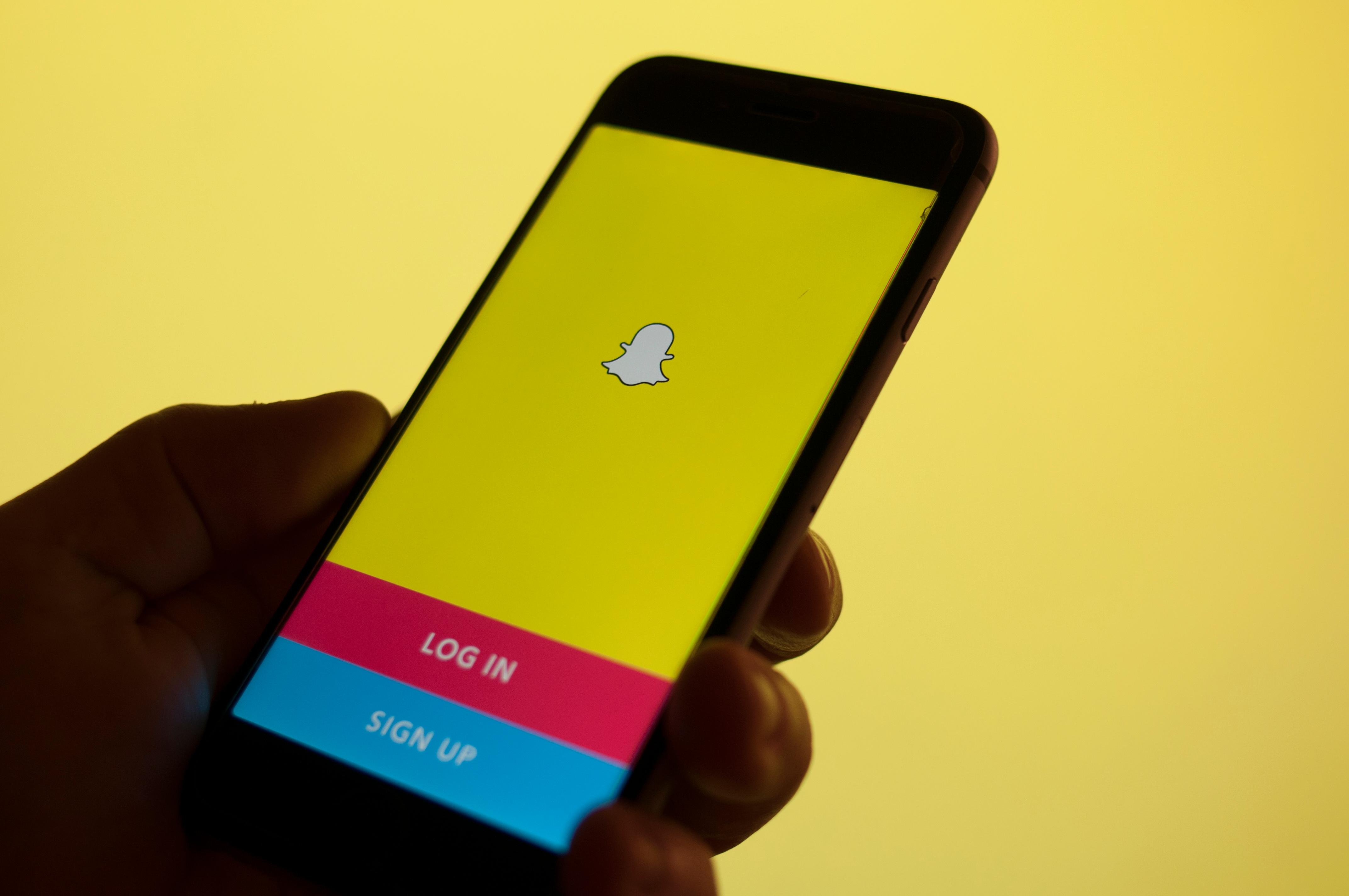 Why can't I log into Snapchat?
If you're still having issues with the app, or are now being faced with a login error, it's possible there's something wrong with your individual account instead of the app itself.
Make sure your username and password are correct and you're actually connected to the internet. If that's not the problem, it's possible your account has been locked, which will require direct support from Snapchat.
Your account can be locked for a variety of reasons, like if you're using third-party apps to access the app or you haven't verified your email or phone number.
If someone has reported your account for abusive behavior, or Snapchat thinks your account may be compromised, they will also lock it. Any of these issues will require direct assistance from Snapchat to resolve, which you can do by reaching out to their support team.