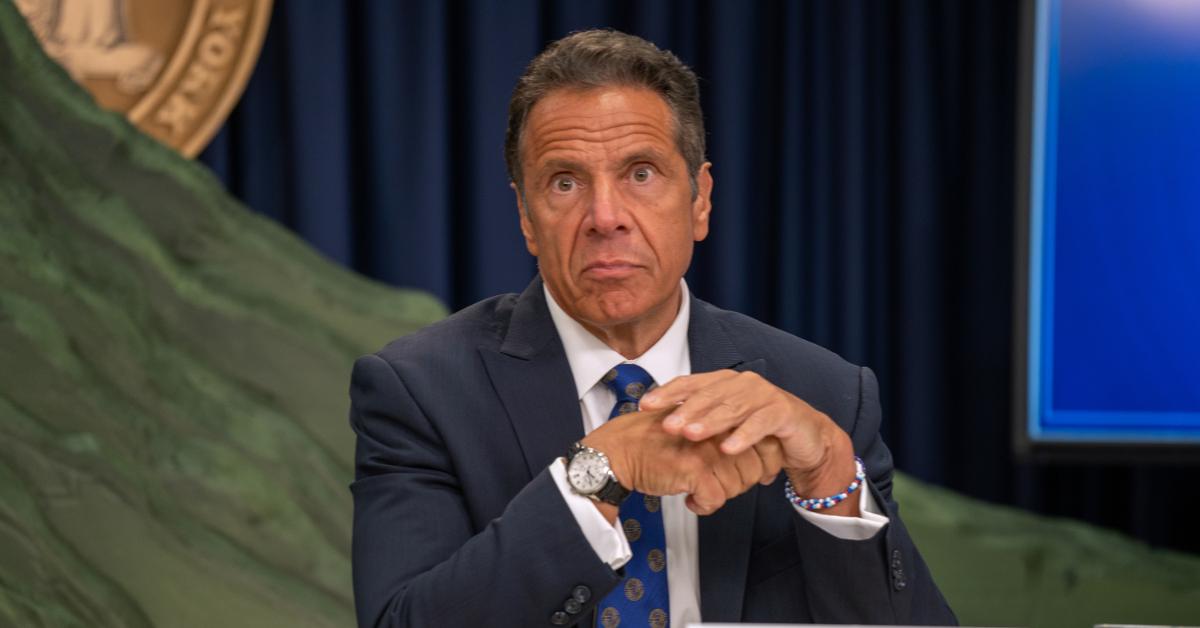 Who Becomes Governor if Andrew Cuomo Resigns for Withholding Nursing Home Deaths?
By Mustafa Gatollari

Mar. 13 2021, Updated 10:48 a.m. ET
The COVID-19 pandemic has had serious implications on all aspects of life — from politics, to global health issues, to the economy, and new social behaviors. Industries have gone bankrupt while others have become more fiscally fortified than ever, and politicians have found themselves on the "right" or "wrong" side of COVID ire. Some have experienced both, like New York Gov. Andrew Cuomo, to the point now that people are wondering if he will resign, and who will become governor in his stead.
Article continues below advertisement
Why would Andrew Cuomo resign as governor in the first place?
Andrew Cuomo was given an Emmy for his "masterful" COVID-19 briefings, but some are saying the award was given to him because he was able to lie with a straight face about the number of people who died in nursing homes as per his directives.
BBC reports that Gov. Cuomo admitted to "a delay" of information about the true number of people infected COVID patients who died in nursing homes under his orders.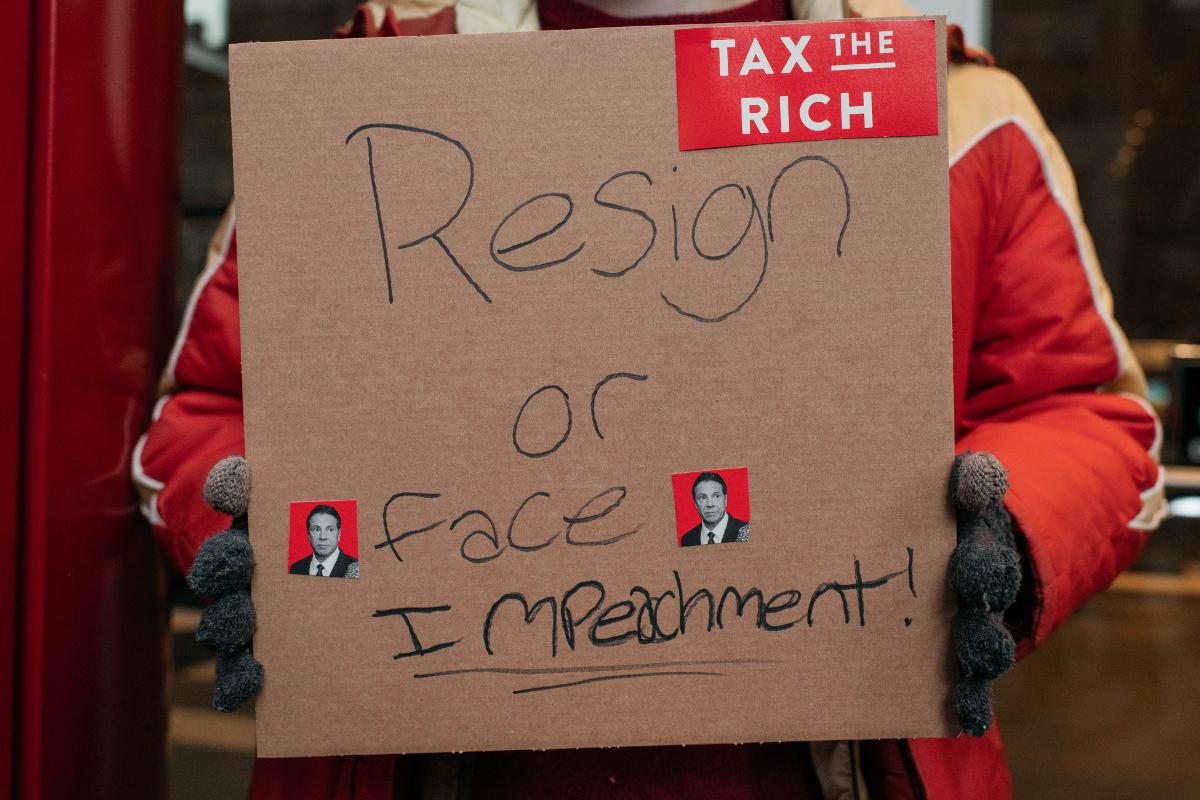 Article continues below advertisement
He called the decision to not divulge the actual number of nursing home deaths in press conferences as a "mistake." He also stated that his administration's decision not to answer questions pertaining to the number of deaths created an atmosphere, "filled with skepticism, and cynicism, and conspiracy theories which furthered the confusion."
He continued, "I take responsibility for that. Total death counts were always accurate, nothing was hidden from anyone, but we did create the void. And that created pain. And I feel very badly about that."
Article continues below advertisement
When he was asked if he would apologize for not reporting on the data accurately, Gov. Cuomo stated, "Apologize? Look, I have said repeatedly we made a mistake in creating the void. We should have provided more information faster [but we were] too focused on doing the job and addressing the crisis of the moment."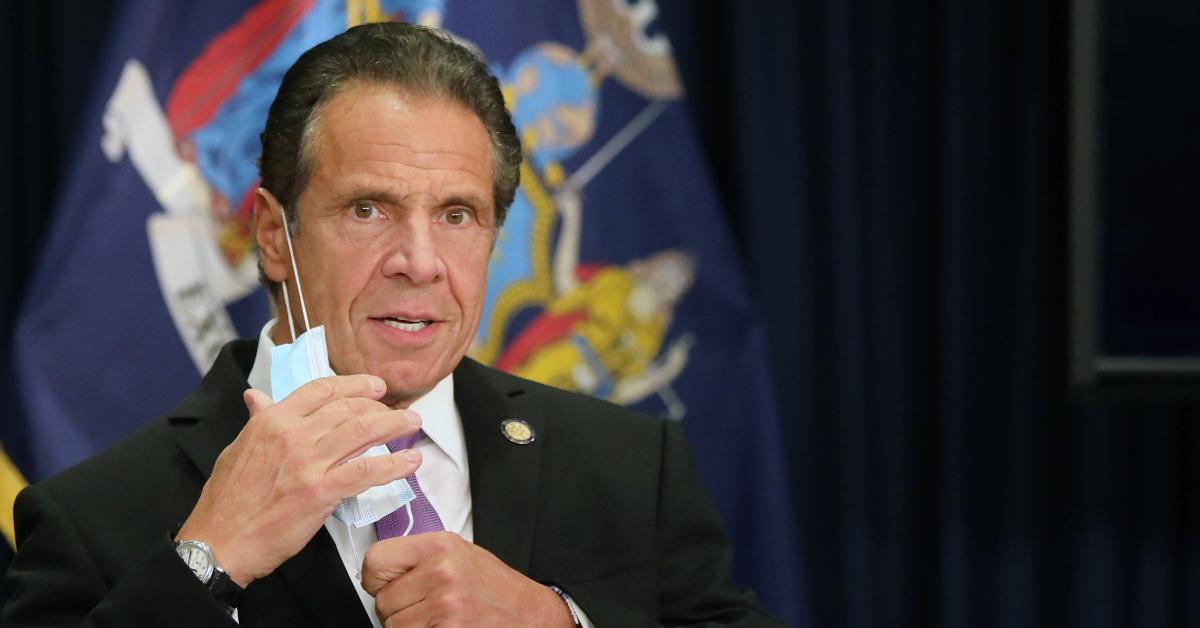 Article continues below advertisement
It's been speculated that Gov. Cuomo's intentions in delaying the data were to prevent giving President Donald Trump any political ammunition in the election against Joe Biden, especially considering that there were talks of Andrew Cuomo being selected as Biden's potential VP pick prior to Kamala Harris' selection.
Then there was the controversy surrounding the USNS Comfort Navy Ship that Trump and Esper sent to NYC ... which was left predominantly unused.
The New York Times reported that "The 1,000-bed Comfort was supposed to aid New York. It has 20 patients." The article also quoted a "top hospital executive" who called the utilization of the USNS at the time "a joke."
However that isn't the only scandal that Gov. Andrew Cuomo is currently facing: There are now at least seven women coming forward and accusing him of sexual harassment.
Article continues below advertisement
The latest is former Albany statehouse reporter Jessica Bakeman, who says that Gov. Cuomo had touched her inappropriately on several occasions and that he had spoken about her in front of others in a way that was demeaning.
In a piece she penned for New York Magazine, Bakeman wrote, "Cuomo seemed to think the fact that I had the audacity to speak over a man was hilarious. With him, these exchanges were always meant to be a public humiliation."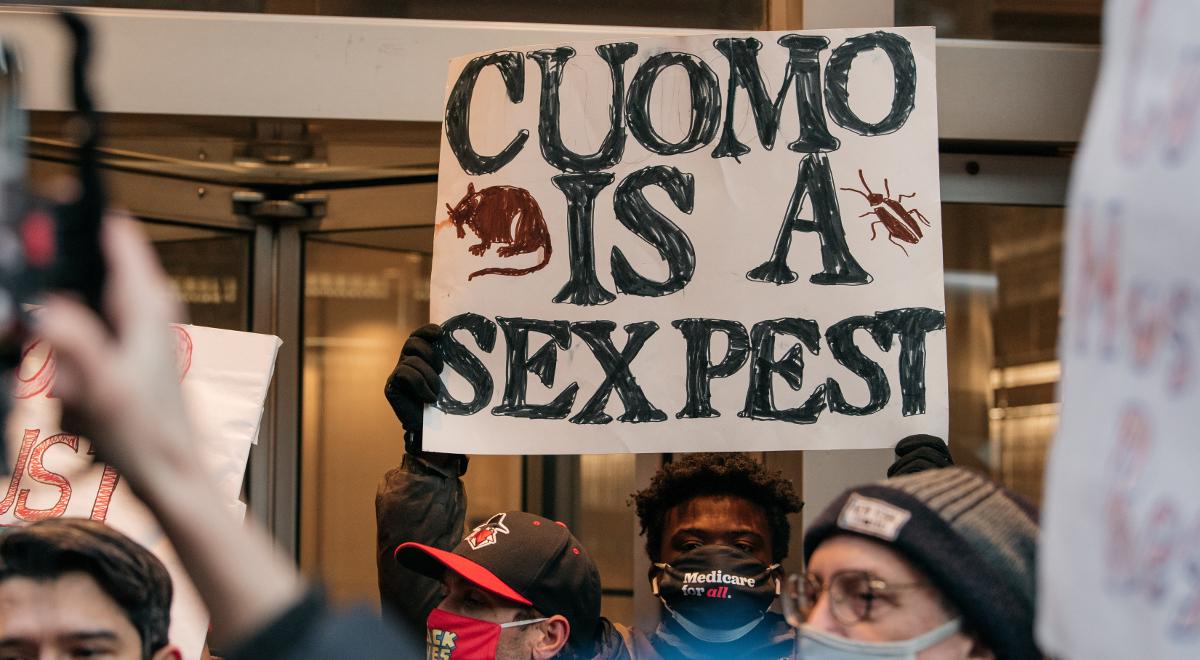 Article continues below advertisement
Who becomes governor if Andrew Cuomo resigns?
Andrew Cuomo has stated that he has zero intentions of resigning, "I'm not going to resign." He said on a conference call with reporters.
"I did not do what has been alleged, period. I won't speculate about people's possible motives, but I can tell you as a former attorney general who has gone through this situation many times, there are often many motivations for making an allegation, and that is why you need to know the facts before you make a decision."
Notable New York Congressional members — including members of the DNC like Alexandria Ocasio-Cortez and Jamaal Bowman, along with representatives Jerry Nadler and Nydia Velazquez — have all called on Cuomo to resign.
Article continues below advertisement
Gov. Cuomo called the politicians calling for him to give up his position "reckless and dangerous."
"Politicians who don't know a single fact but yet form a conclusion and an opinion are in my opinion reckless and dangerous," he said. "The people in New York should not have confidence in a politician who takes a position without knowing any facts or substance."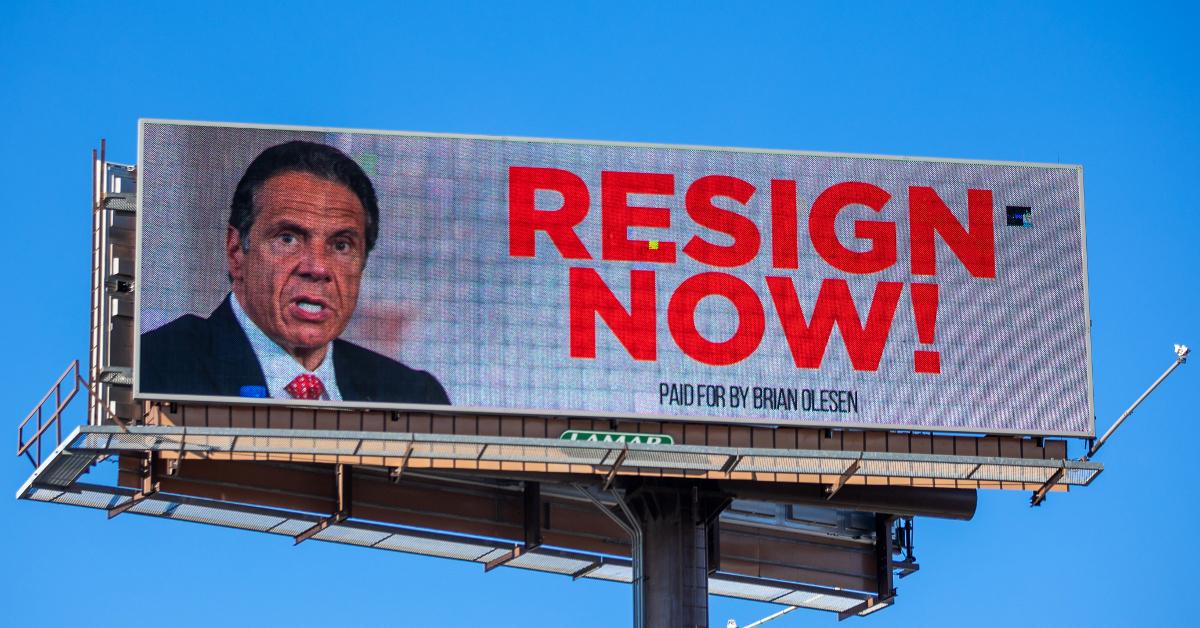 Article continues below advertisement
Although Andrew Cuomo has been fairly adamant about not giving up his position as governor, if he does indeed leave, then governor duties would fall to the state's lieutenant governor, Kathy Horchul. She's been in her current post since 2015, and she served as a member of Congress prior to being elected to the lieutenant governor position.
She supported investigations into the allegations made against Governor Cuomo: "Everyone deserves to have their voice heard and to be taken seriously. I support an independent review," Horchul said in a statement.