Here's What You Need to Know About Ady Barkan Before He Addresses the DNC
Ady Barkan is a progressive activist and a strong proponent for Medicare for All. He also has ALS, and has lost the ability to walk, speak, and eat.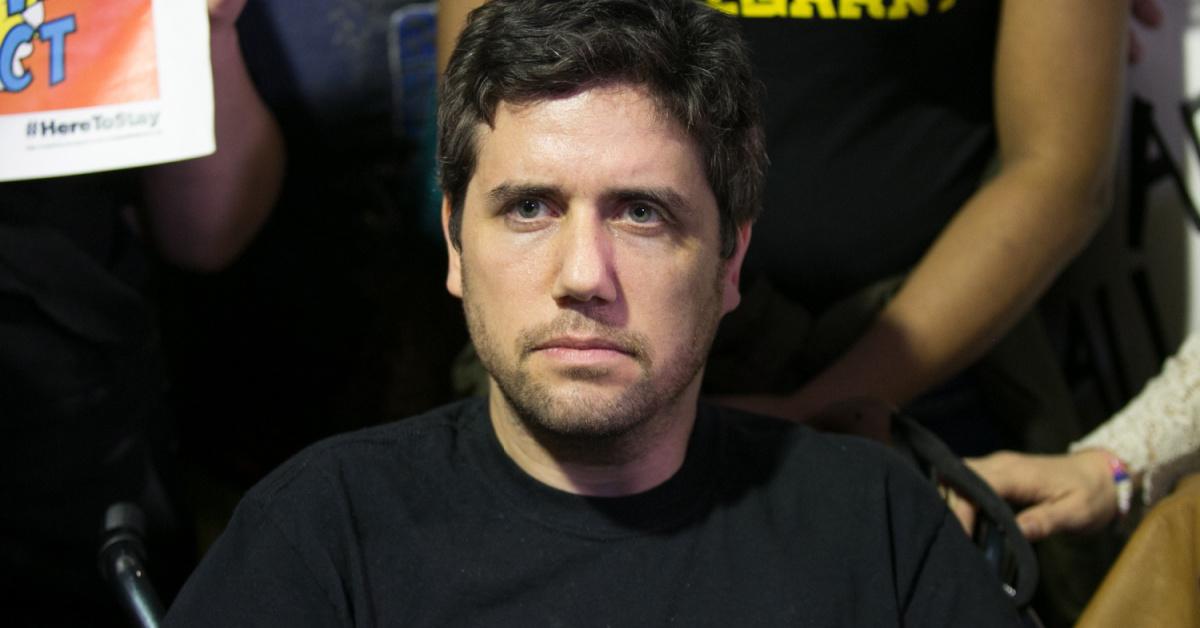 Somehow, even though it's been approximately 84 years since January 2020, it's still 2020. On the bright side, we're officially in the back half of the year, which means we're approaching the 2020 Presidential Election. And that means it's time for the Democratic National Convention. And, because 2020 is the Year of Unprecedented Events, the DNC is happening virtually this year. It's a weird time.
Article continues below advertisement
Anyway, there are a number of incredible speakers and performers who will be "on stage" at the DNC. One of them is Ady Barkan, who is scheduled to speak on Tuesday, Aug. 18 at 9:00 p.m. ET. You might not know who Ady Barkan is, though! We can help with that.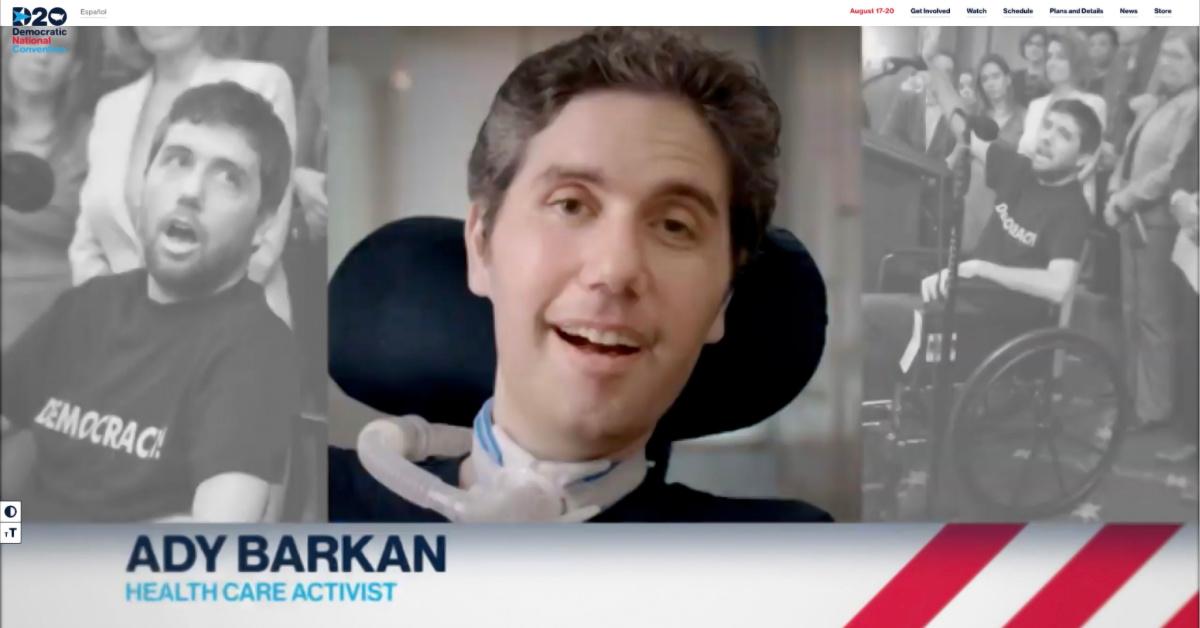 Article continues below advertisement
Who is Ady Barkan?
Up until about four years ago, Ady Barkan was what The New York Times describes as "an energetic but relatively anonymous foot soldier for progressive causes like rights for immigrants and workers, ending mass incarceration and reforming the Federal Reserve." In 2019, Politico called him "the most powerful activist in America." So, what changed?
In 2016, shortly after the birth of his son Carl, Ady was diagnosed with ALS, a terminal neurodegenerative disease you might also know as Lou Gehrig's disease. In the years since his diagnosis, Ady has lost a lot. He can no longer walk, speak, or eat. And yet, he is more well-known than ever. "That's the paradox of my situation," he's said. "As my voice has gotten weaker, more people have heard my message. As I lost the ability to walk, more people have followed in my footsteps."
Article continues below advertisement
A confrontation between Ady Barkan and Senator Jeff Flake went viral in 2017.
In December 2017, Ady gained national attention when a conversation he had with Republican U.S. Senator Jeff Flake was captured on film. Ady and Sen. Flake were on the same cross-country flight when Ady confronted the senator, pleading with him to "be an American hero" and vote against tax cuts to Medicare, Medicaid, and Social Security — programs that Ady would soon depend on in order to live. Sen. Flake ended up voting for the cuts, but the conversation spurred Ady to develop the Be a Hero Fund.
Article continues below advertisement
In the summer of 2018, Ady traveled to 22 U.S. states in 40 days, confronting more than 15 members of Congress to advocate for Medicare for All. He worked with activists in Maine and Washington D.C. to press Susan Collins "be a hero" and vote "no" against the election of Supreme Court Justice Brett Kavanaugh. Be A Hero then raised $4.1 million for the Democratic nominee running against her this year (we now know that is Sara Gideon).
In 2019, Ady testified during the first-ever congressional hearing regarding Medicare for All, using a computer system to tell the United States House Committee on Rules why he believes America needs single-payer healthcare.
Article continues below advertisement
"Our time on this earth is the most precious resource we have. A Medicare for All system will save all of us tremendous time. For doctors and nurses and providers, it will mean more time giving high-quality care. And for patients and our families, it will mean less time dealing with a broken health care system and more time doing the things we love, together," he said.
Article continues below advertisement
He then added: "Some people argue that although Medicare for All is a great idea, we need to move slowly to get there. But I needed Medicare for All yesterday. Millions of people need it today. The time to pass this law is now."
Article continues below advertisement
In addition to his vast activism career, Ady also wrote a memoir. It's called Eyes to the Wind: A Memoir of Love and Death, Hope and Resistance. And now, he'll be addressing the Democratic National Convention. In an interview with The New York Times, Ady said he hopes to convey two ideas at the DNC: "That defeating Trump is essential, even if you don't love Joe Biden, and that none of our struggles will be over after this election. We need to keep on keepin' on."