And the Next 'Bachelorette' Is...
Everyone is wondering who producers will pick to be the 'Bachelorette' in 2020, and here are the current top contenders to get their own season.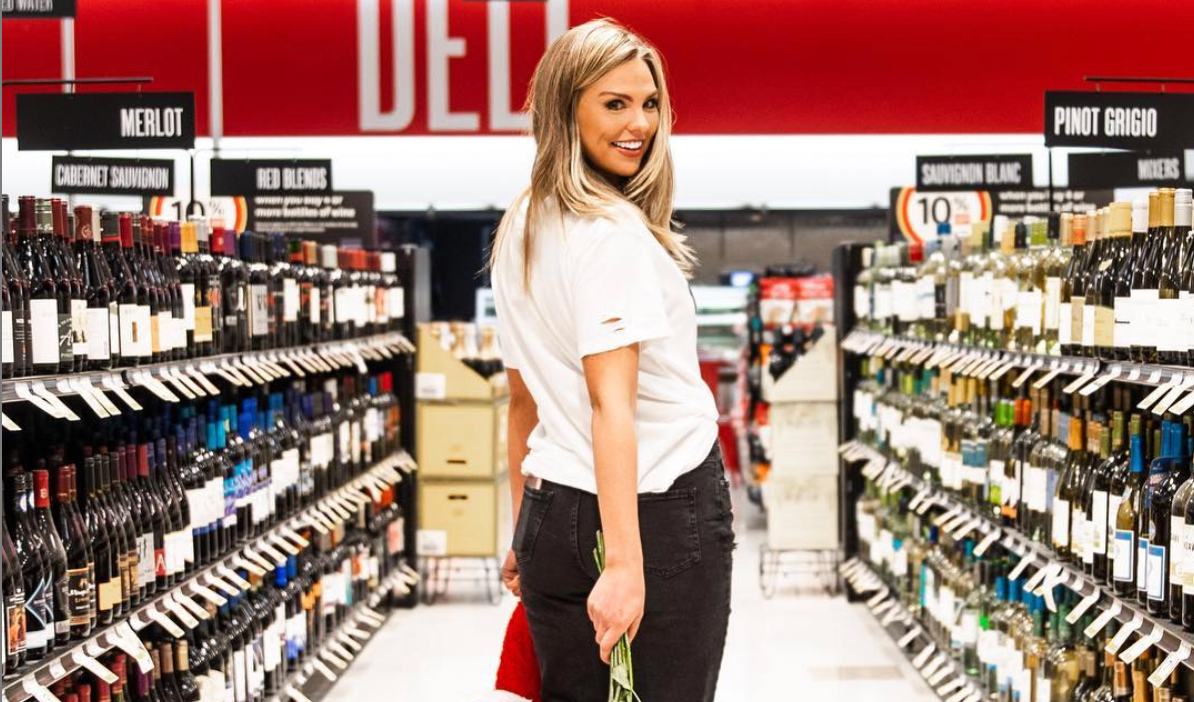 While we're all captivated by the drama of Peter Weber's season of The Bachelor, we're also keeping our eyes peeled for who the next Bachelorette will be.
It's definitely too early to know who it will be, but for now, here are our best guesses.
Article continues below advertisement
Fans are sure the 'Bachelorette' will be Hannah Ann.
If you've been watching this season, then you know that Hannah Ann has basically stayed out of the drama — as much as she can at least (AKA, Champagne-Gate was totally not her fault, but she still was painted as a villain in Episodes 1 and 2). This already makes her a clear contender.
There's also the whole thing where she said she's never been in love before — which is just a thing that you know producers will eat up in a potential bachelorette.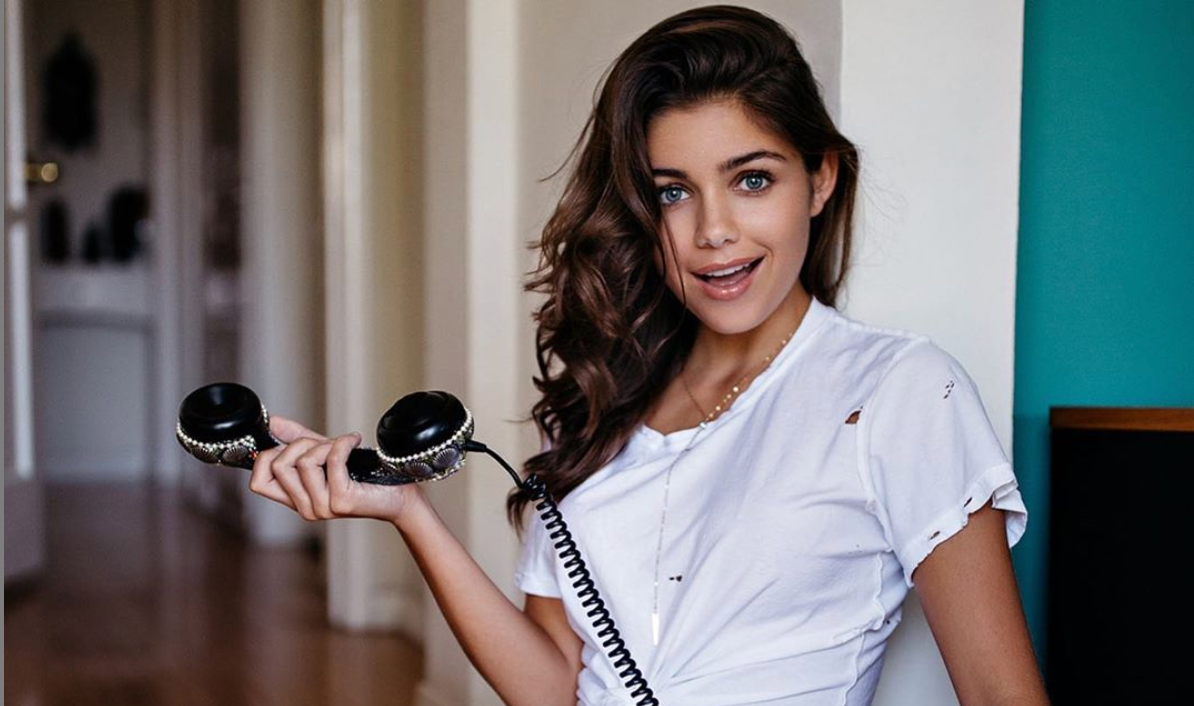 Article continues below advertisement
Fans are also ready to see a season of The Bachelorette with Hannah Ann.
"Here's Hannah Ann's Bachelorette audition. She's been biding her time wisely," one user tweeted.
"Idk this might just be me but I feel like Peter will [choose] Madison and Hannah Ann will be the next bachelorette," another predicted.
Obviously, it's too early to tell, since we don't even know who gets the final rose this season, but if they're going to pick someone from Peter's season, she seems like a frontrunner.
Article continues below advertisement
'Reality Steve' thinks Hannah Brown is a possible contender.
Yes, we know that Hannah B. already had her chance at being the Bachelorette. But fans have pointed out that this season's cast of women are some of the cattiest the show has had so far, meaning that the pool to pick from is really slim.
It's possible, depending on how this season ends, that the producers will decide they don't want to pull any of the women from this season. If that happens, Reality Steve admitted that Hannah B. may get a second shot.
Article continues below advertisement
This wouldn't be the first time that there was a redo lead. Brad Womack had two seasons to find his true love. When he first appeared on Season 11, he decided to send both of the two finalists home at once, deciding that he didn't want to marry either of them. It was a first in Bachelor history.
Brad then came back for Season 15, and this time, decided to propose to Emily Maynard. But it wasn't true love, because the pair broke up while their season was airing.
Let's be honest, Hannah B. did not get a fair chance, considering the man she got engaged to in the end, Jed Wyatt, actually had a girlfriend back home the whole time.
That being said, this wouldn't be possibility if Hannah B. makes another surprise appearance at the end of the season to steal Peter's heart again.
Article continues below advertisement
Another rumor points to Clare Crawley.
On Feb. 27, Reality Steve addressed a new rumor. He had received a number of messages the night before about someone posting to a Bachelor fan page revealed they know Clare will be the next Bachelorette. Clare will reportedly be a guest on The Ellen Show next week, during which it will be announced she is the next Bachelorette. Two weeks later, filming will reportedly start.
Article continues below advertisement
Steve explained that he didn't know whether this information was true or not. So I guess Bachelor fans will just have to wait and see — and tune into Ellen every day next week — to see iff Clare is the real deal.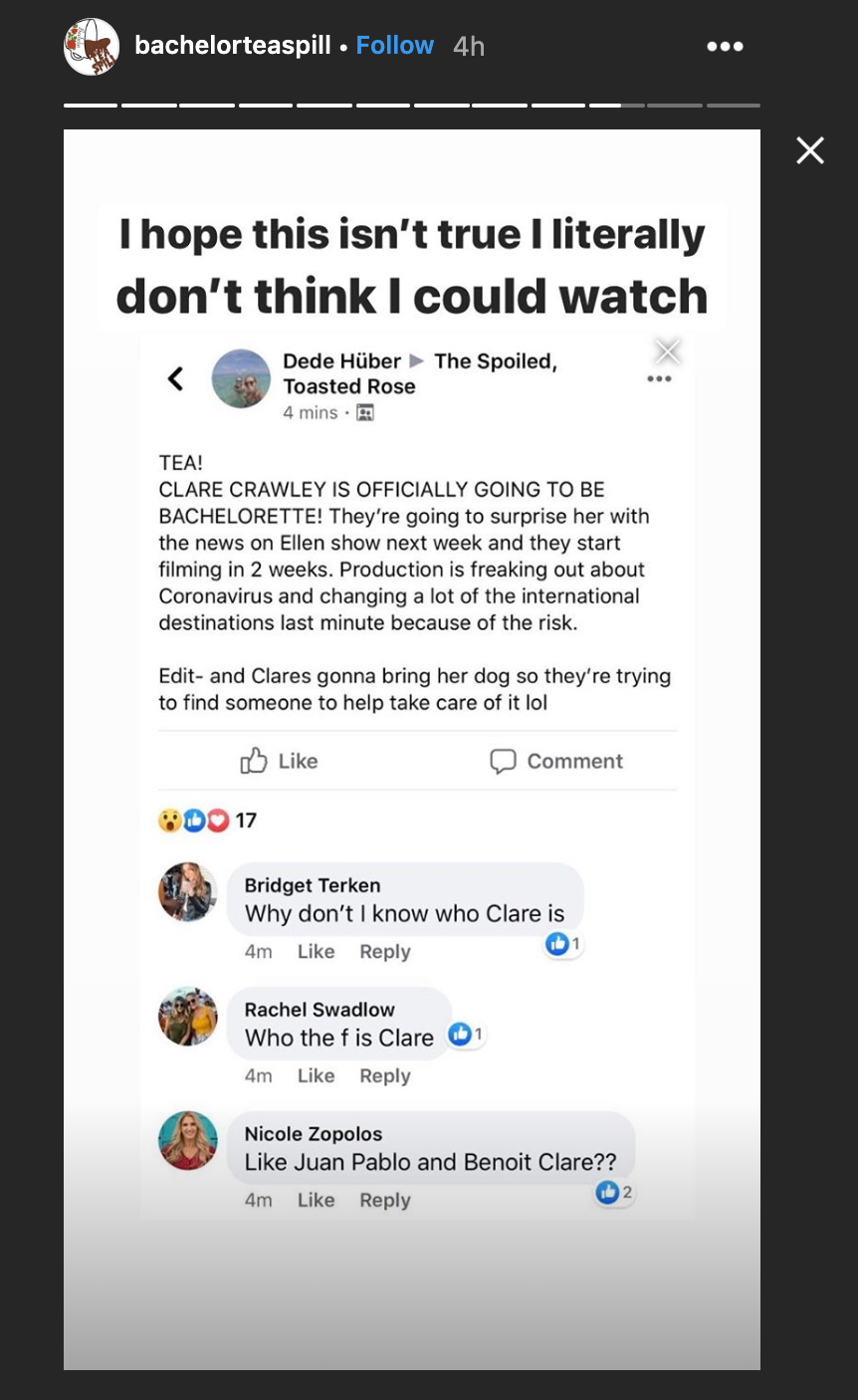 There are other contestants from previous seasons they could consider.
While this isn't common, sometimes producers will pull someone from seasons previous to be the Bachelorette, even though they're a few years removed from their original season. But even then, the possibilities are slim
Reality Steve's best guesses are Kendall or Tia from Arie Luyendyk Jr.'s season, since they're the both single.
It looks like we're going to have to wait to see who makes it to the final four to narrow down our choices.