There Was Another Proposal on the 'Love Is Blind' Reunion
Who stays together from 'Love Is Blind'? The reunion special dropped on YouTube, and one couple gets re-engaged. Find out who stayed together.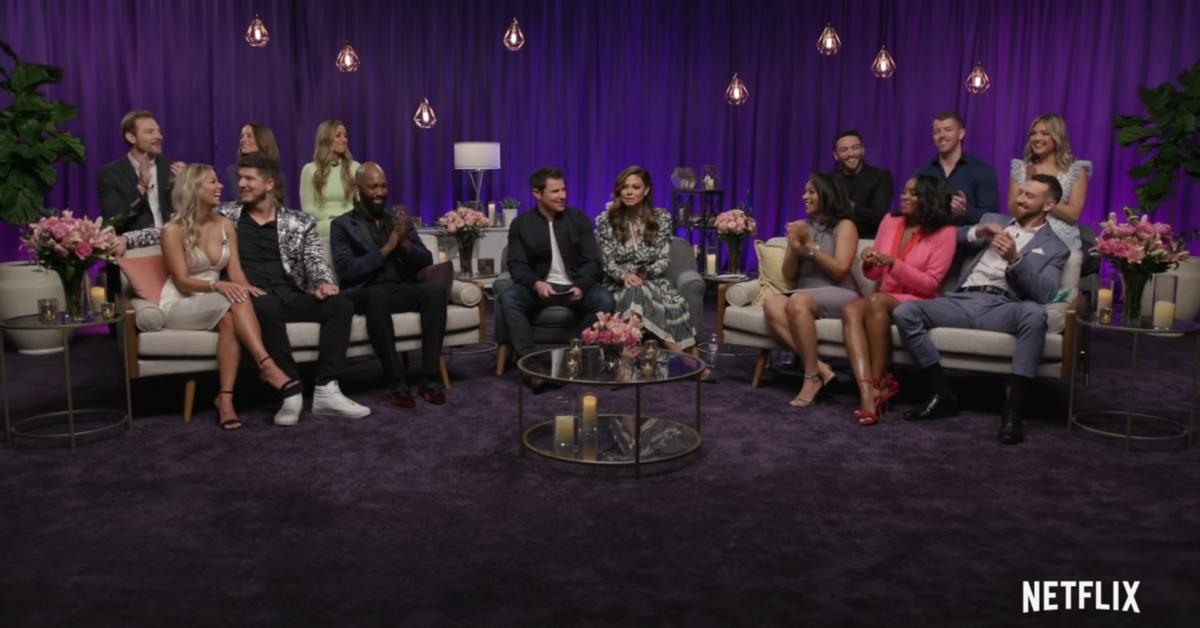 Netflix's latest take on a compelling reality series is Love Is Blind, and the show has truly taken the world by storm. The premise is that unlucky in love people would sit by themselves in rooms and talk to other singles without being able to see one another. The idea is that, if love is truly blind, then people can fall deeply in love without knowing what the other person looked like. Unbeknownst to even producers, the experiment was uber successful, and eight couples walked away engaged.
Article continues below advertisement
Of these eight couples, six of them were then filmed in a resort in Mexico after getting to meet face-to-face. After one engaged couple, Carlton and Diamond, intensely broke up after he divulged his bisexuality, the remaining five couples moved back to their home city of Atlanta to figure out if they wanted to actually get married.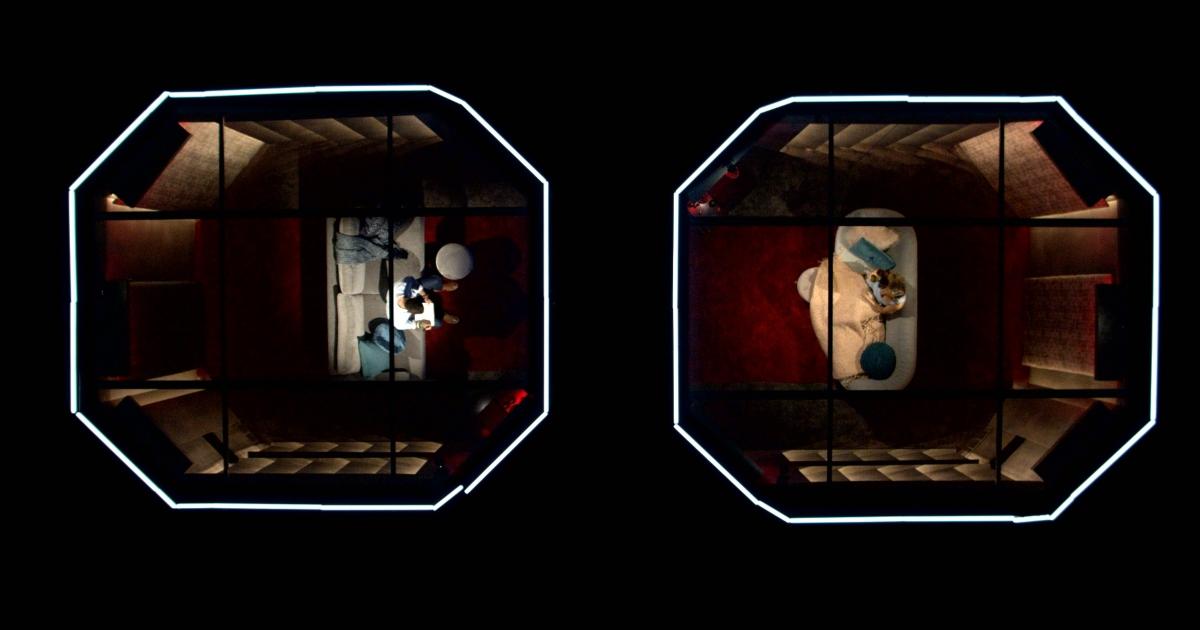 Article continues below advertisement
The drama really began when the couples had to go back to their real lives. Some faced difficulties with getting support from their families, while others struggled to find their new fiancés physically attractive.
By the time the weddings rolled around, only Lauren and Cameron and Amber and Barnett made it down the aisle (although it was dicey for a while about whether Barnett would show up). Giannina and Damian had a dramatic altar breakup, while Kelley and Kenny split on good terms.
Amber and Mark shocked literally no one when they decided not to go through with their nuptials.
Now, the Love Is Blind reunion has finally dropped, and fans can learn whether or not their favorite couples stuck together, and whether any of the broken-up pairs have gotten back together.
Who stays together on the Love Is Blind reunion? Find out if your favorites are still together, and to learn of the one couple who has since gotten back together (and who got proposed to on the reunion).
Article continues below advertisement
Who stays together on the 'Love Is Blind' reunion?
Though Love Is Blind only dropped on Netflix in February, the show actually filmed in the fall of 2018. The couples who did get married did so more than a year ago, which is why viewers were concerned as to whether or not they stayed together.
Viewers can breathe a sigh of relief because fan-favorite couple Cameron and Lauren are still very much in love and they are together. Many of the other cast members even praised how good of a person Lauren is, and Cameron beamed with pride.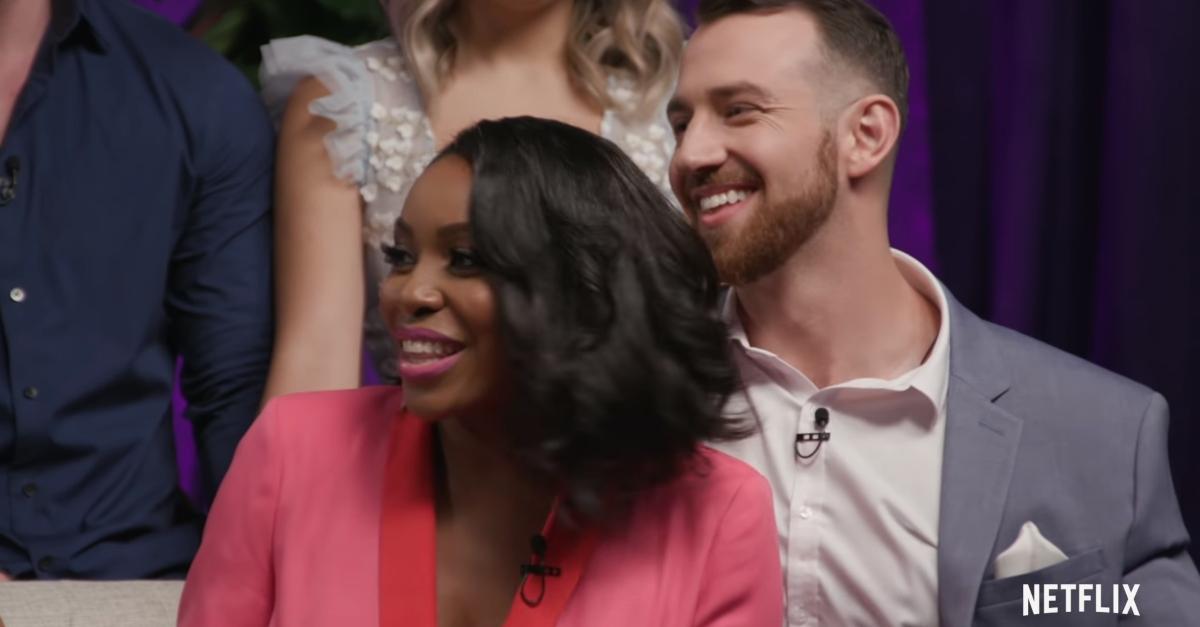 Article continues below advertisement
"Life for us has been really, really good," Lauren said about her marriage. "I mean, every day is like our own experiment because we're still learning each other even though we've been married for over a year now. Well, seriously, I've never been as happy as I am with Cameron. He makes me so happy."
Amber and Barnett are also still married, and they've since moved to the center of the city of Atlanta. At one point, Amber did consider a divorce but the two have since worked things out.
The most dramatic wedding day split was between Giannina and Damian, and much to the surprise of viewers and hosts Nick and Vanessa Lachey, the couple has gotten back together. They reconciled the same day as their wedding.
"We are so together, like every single day waking up next to each other and going to the gym together. I don't want to lose this," Giannina said. "I just don't, and I didn't."
They are not living together, but Giannina said that it is nice to date in a more conventional way.
Article continues below advertisement
As for those who ended up single at the end of the experiment, all of them are in a better place. Jessica revealed that she moved home to Chicago for six months in order to better understand some of her actions. She has since moved to Los Angeles.
Diamond is in school working on her Ph.D. and waiting for a call from Beyonce (she quoted the singer when she was on the show), while Carlton took time to reflect on the experience and work on himself.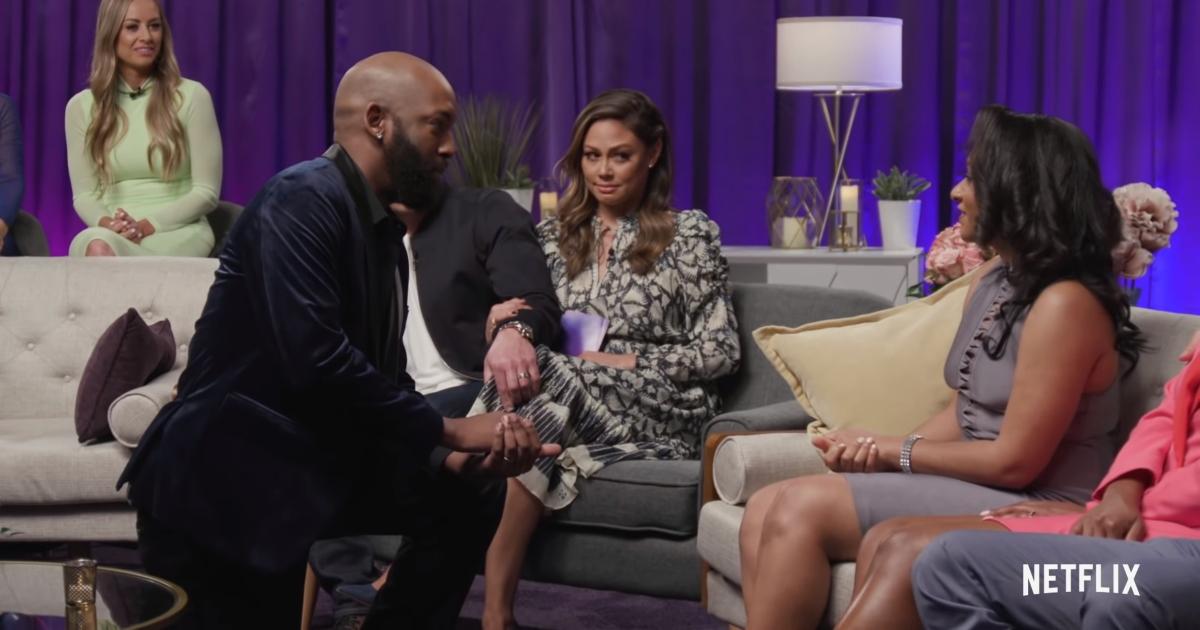 Article continues below advertisement
Both did reveal that they have gotten death threats as a result of their breakup from the show. Carlton explained that he never thought or felt like Diamond was biphobic, but he was concerned that his reveal would cause issues in their relationship.
The two did patch things up ahead of the reunion when Carlton reached out to send her well-wishes. On the reunion, Carlton "proposed" to Diamond again, this time with a ring for friendship.
"Let me just get down on one knee and apologize again at eye level," he said. "I hope you take this ring again as a significant piece of our friendship and the start of something beautiful without any type of plan or action."
Article continues below advertisement
Kenny is now dating someone new and Kelley said that she is enjoying being single. After calling off her wedding, Kelley did date one of her friends (who was coincidentally present at the wedding), but the two have since split.
As for everyone's favorite single person, Mark, he is happily single and he doesn't regret a single thing about his time on the show.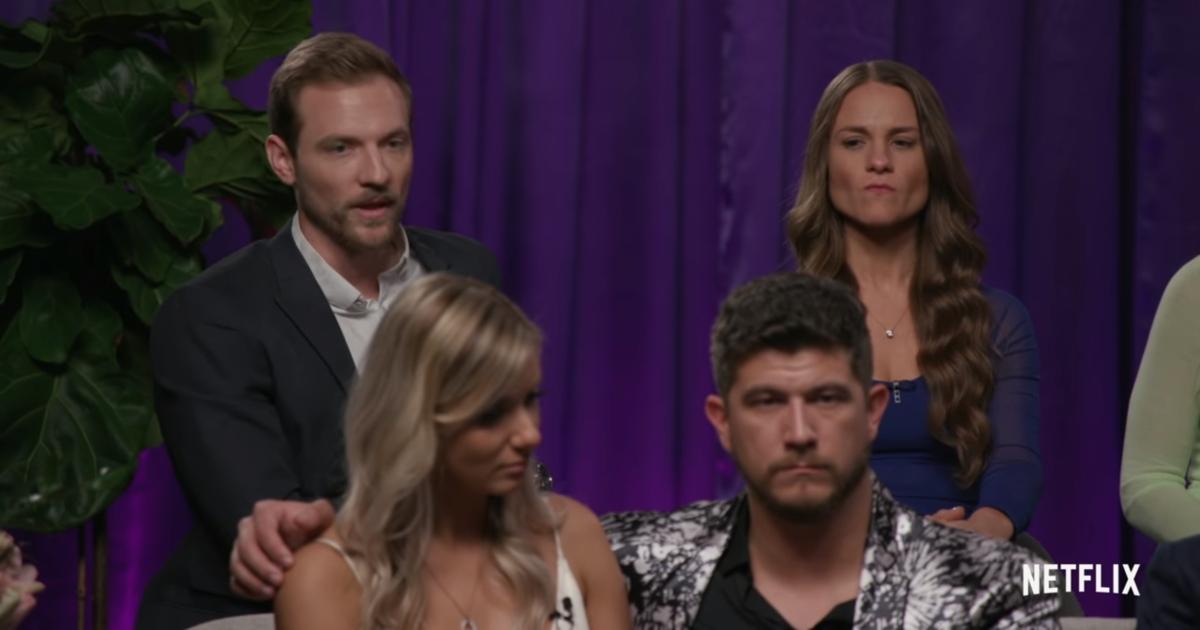 Article continues below advertisement
When was the 'Love Is Blind' reunion filmed?
With the intense revelations unveiled in the reunion special, many are wondering when exactly the six couples sat down to discuss the statuses of their relationships. There hasn't been official confirmation as to when it was filmed, but Lauren did discuss being married for over a year when she divulged where she and Cameron were at in their marriage.
Plus, Barnett shared a photo of him trying on and buying the unique blazer that he wore during the taping on Feb. 18. Based on how much of an overnight success the show was, it stands to reason that it likely filmed sometime in February.
A second season of the show has been announced, and many are hoping to see more of the couples who are still together.
Article continues below advertisement
Lauren and Cameron confirmed that they would be interested in continuing their journey on TV, and we can only hope that there's a spin-off soon. Maybe viewers will get to see more of Cameron's rapping skills.
Love Is Blind is available to stream on Netflix. The reunion special can be streamed on YouTube. Watch it below!