Chris Matthews' Unexpected Exit From 'Hardball' Leaves a Lot up in the Air
Why did Chris Matthews resign from 'Hardball' and who will replace him? Details on the host's abrupt departure.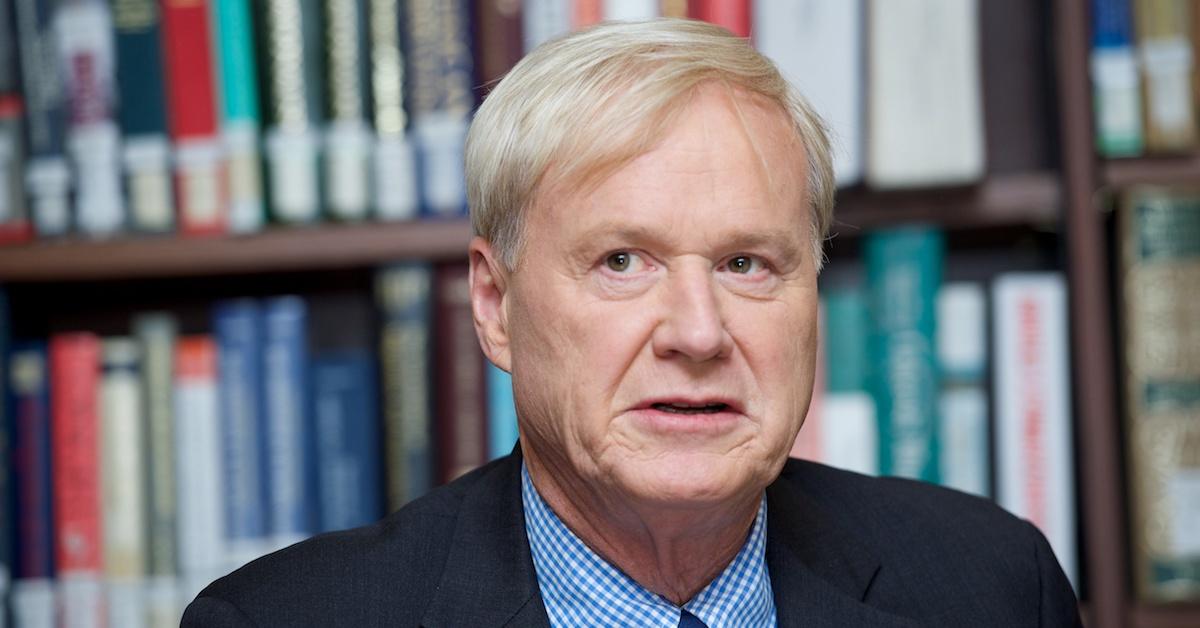 At the beginning of his March 2 broadcast, political commentator Chris Matthews abruptly announced his departure from the MSNBC talk show Hardball after more than two decades on the air.
News of the 74-year-old's resignation followed allegations of sexist behavior and a recent string of controversial statements made by the anchor in the lead-up to the Democratic Primary. Here's what we know about the future of Hardball.
Article continues below advertisement
Who will replace Chris Matthews?
MSNBC has yet to announce a replacement, but revealed that a rotating series of hosts would fill Matthews' seat until a permanent presenter was chosen. Given the sudden nature of the former speechwriter's exit and the stunned reactions of his colleagues, it appears the network was left scrambling to cover his weeknight timeslot.
Article continues below advertisement
Matthews bid farewell within the first two minutes of Monday's episode, forcing journalist Steve Kornacki to take over the remainder of the show. The 40-year-old struggled to hide his surprise. "Um, that was a lot to take in," he noted. "I'm sure you're still absorbing that, and I am, too."
Still, the NBC News correspondent managed to muster up a tribute to Matthews, who started his career in Washington as an officer with the United States Capitol Police. "What I loved about Chris Matthews is how much he loved politics," Kornacki shared.
"He knew about the ugly and unflattering aspects of humanity that politics can bring out and even reward. The things that rightly turn off so many Americans to all of it, but Chris could see something beyond that," the writer continued. "He could see the possibility that politics could also be used for something noble."
It's unclear whether the next iteration of the show will continue under the Hardball name, but the program is still expected to be a main fixture of MSNBC's election coverage.
Article continues below advertisement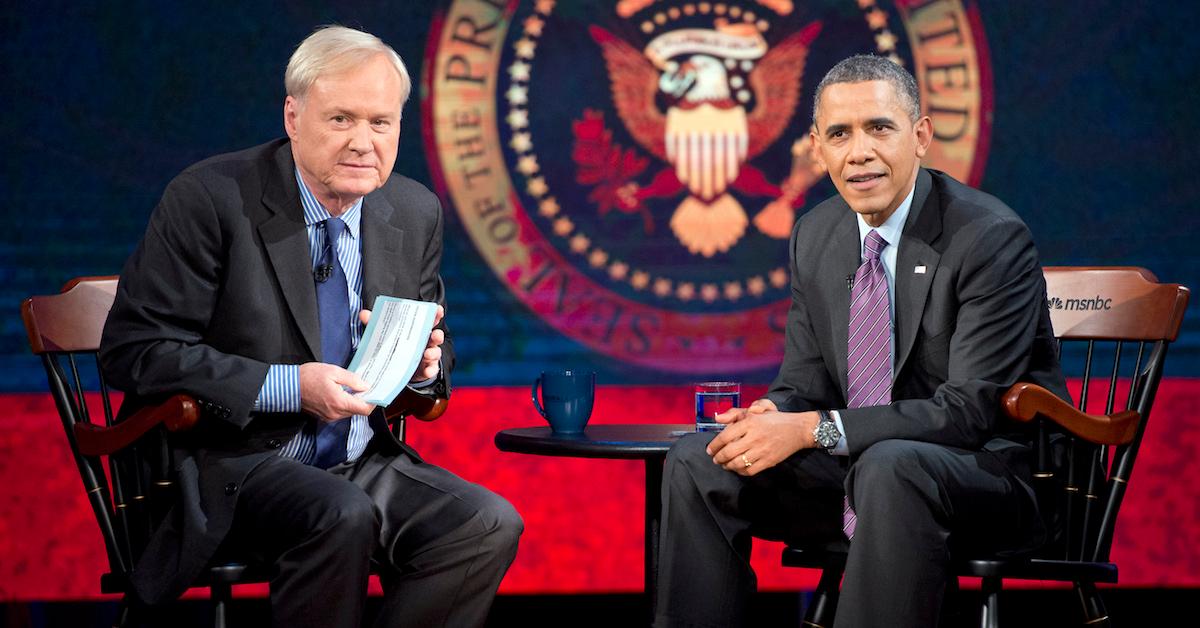 Why did Chris Matthews resign from 'Hardball'?
Several questionable remarks over the last couple of weeks are said to have sped up Matthews' ousting from the cable series.
Article continues below advertisement
Reports allege that the best-selling author had originally planned to step away from his post following Election Day in November, but comments directed at presidential hopefuls Bernie Sanders and Elizabeth Warren led to an early exodus.
After Sanders' win in the Nevada caucuses on Feb. 22, Matthews compared the senator's commanding lead to the Nazi invasion of France in World War II. "The general calls up Churchill and says, 'It's over,'" the commentator stated during a broadcast. "Churchill says: 'How can it be? You got the greatest army in Europe. How can it be over?' He said, 'It's over.'"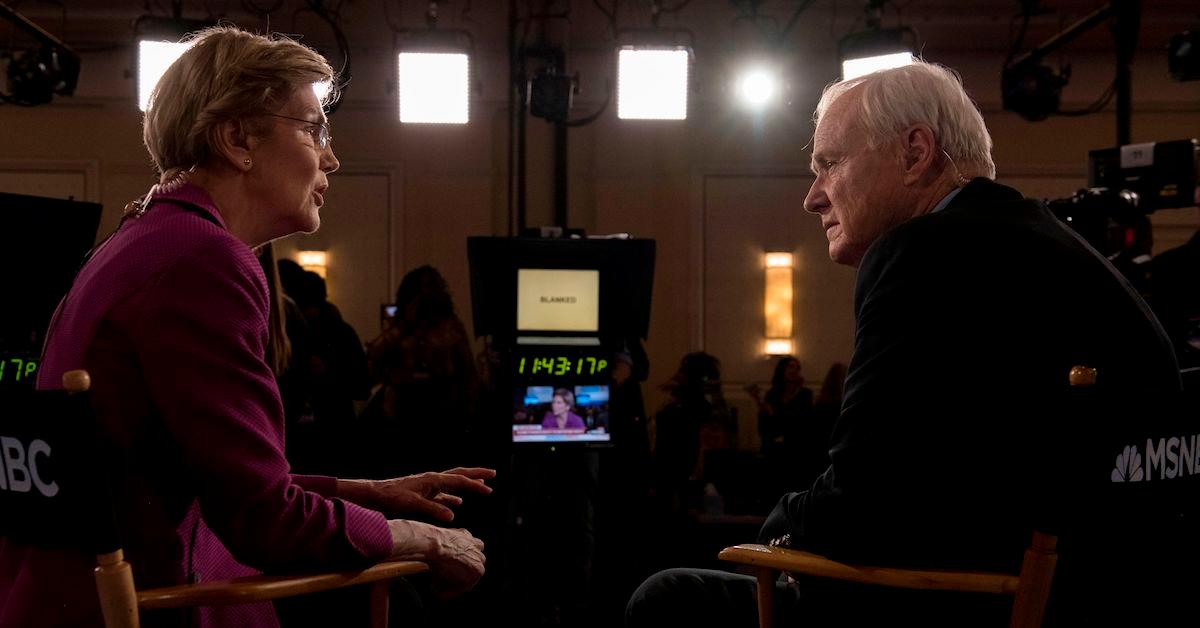 Article continues below advertisement
A few days later, Matthews' condescending demeanor during an interview with Senator Warren sparked outrage, causing critics to call for his removal. Matthews relentlessly questioned Warren's belief of a woman who claims that fellow candidate Michael Bloomberg pressured her to have an abortion while she was his employee.
"You believe he's lying? Why would he lie? ... You're confident of your accusation?" Matthews asked the politician following the Democratic debate on Feb. 25. "Why shouldn't I believe her?" Warren responded.
During his sign-off on March 2, Matthews also apologized for inappropriate comments he made in the past about female colleagues and guests. "Compliments on a woman's appearance that some men, including me, might have once incorrectly thought were OK are never OK," he acknowledged. "Not then, and certainly not today."
Hardball airs weeknights at 7 p.m. ET on MSNBC.