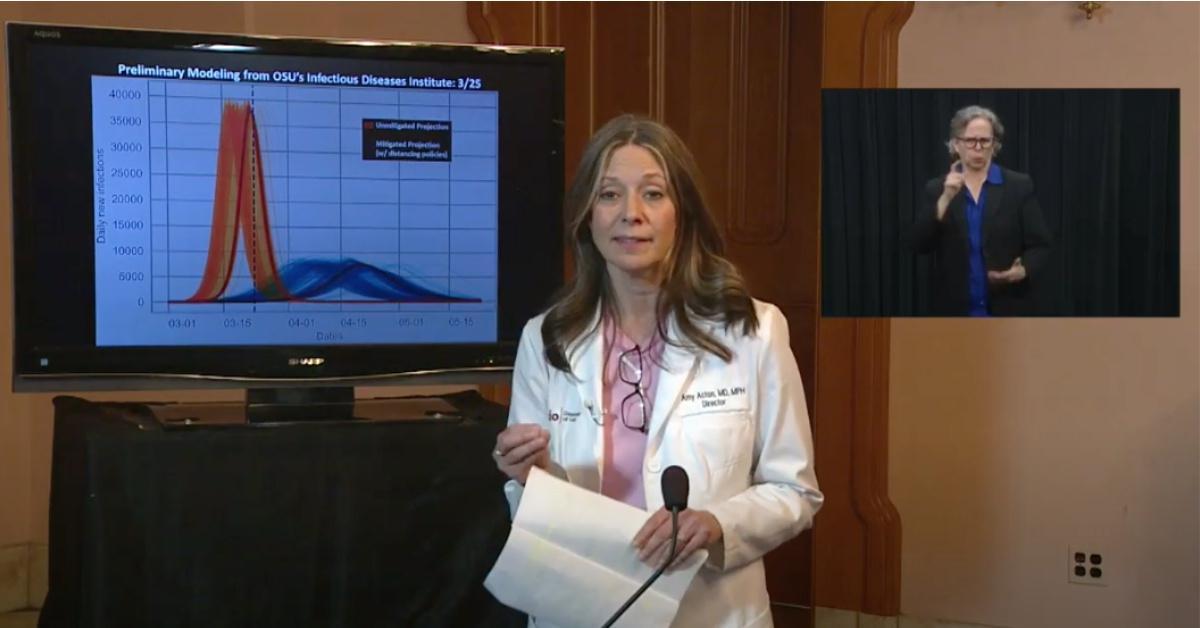 Dr. Amy Acton's Advice Saved Thousands of Lives — Why Did She Resign?
As the COVID-19 pandemic continues to affect people around the world, each country is being judged by its response to the health crisis. After intense safety measures and restrictions were put in place, countries like New Zealand and South Korea seem to have beaten the coronavirus and are slowly getting back to normal (or, a new normal, anyway). That's not the case in the U.S.
Article continues below advertisement
The U.S.' approach to the COVID-19 pandemic has been lacking in many ways, partially because there isn't really one overarching strategy for the entire country. The plans to eradicate the coronavirus vary greatly from state to state (and sometimes even from county to county).
As a result, local leaders have come under intense scrutiny every time they decide to enforce or lift certain restrictions. Dr. Amy Acton is a physician who — until recently — was the director of Ohio's Department of Health.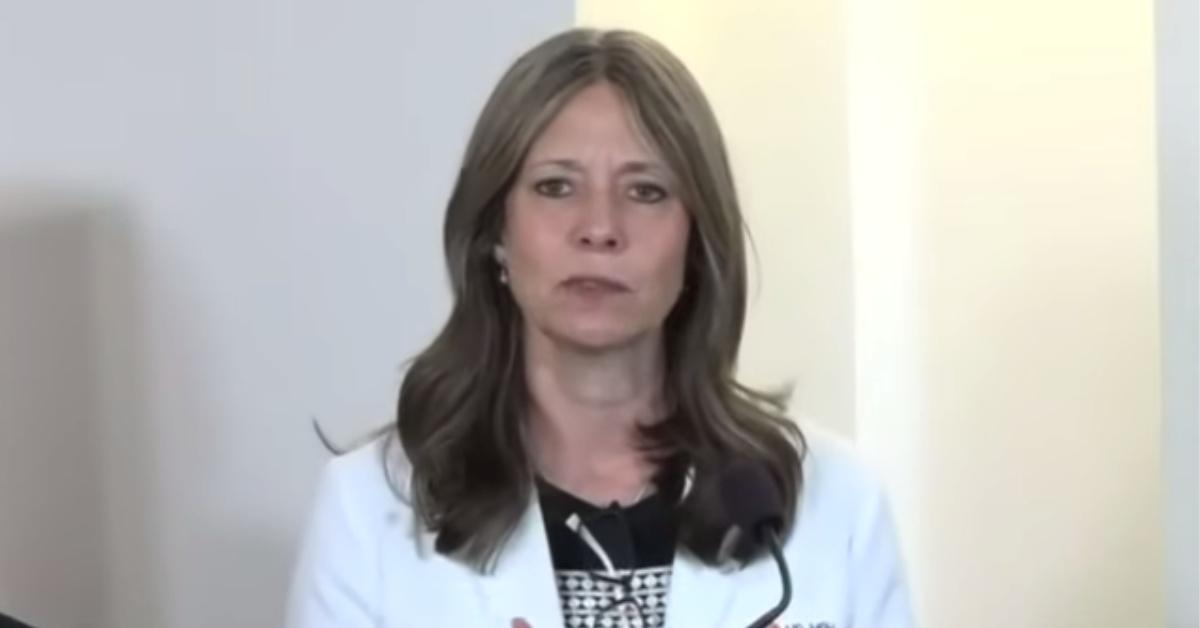 Article continues below advertisement
On Thursday, June 11, 2020, Dr. Amy Acton resigned from her role as the Ohio Health Director. As one of the leading voices calling for rapid and strict closures as the coronavirus first began spreading in the U.S., Dr. Acton had become a polarizing figure not only in Ohio but throughout the country. So, why did Dr. Amy Acton resign?
Why did Dr. Amy Acton resign?
Shortly after the first U.S. cases of the coronavirus were reported, Ohio Governor Mike DeWine became the first U.S. governor to close schools and limit gatherings to no more than 100 people. At the time, there were only three cases in Ohio. Governor DeWine made this call under the advisement of Dr. Amy Acton, and although we now know it was almost definitely the right move, both Governor DeWine and Dr. Acton came under fire for what some considered a too-hasty ruling.
Article continues below advertisement
Following Dr. Acton's advice and Governor DeWine's leadership, Ohio's response to the pandemic did not taper off. Ohio was the first state to shut down bars and restaurants (this was done when there were only 40 COVID-19 cases in Ohio). It didn't take long for people to take notice of Dr. Acton, and they swiftly fell into two camps: Fans who would follow anything she said, and naysayers who thought she was overstepping.
Article continues below advertisement
As Governor DeWine continued to follow her advice, it was Dr. Acton who often took the brunt of people's anger over the restrictions DeWine had enacted. Protestors gathered outside her home with angry signs and chants. One photographer reports that some of the protestors carried assault weapons, though they claimed there'd be no violence "for now."
Article continues below advertisement
On June 11, Governor DeWine announced on Twitter that Dr. Acton had told him she "felt that it was time for her to step down" as Ohio's Health Department director. He did not give any specific reasons for Dr. Acton's resignation. However, many people think her resignation is a direct result of what may be seen as bullying tactics both from her fellow Ohioans and from many politicians and state leaders.
Even though Dr. Amy Acton resigned, she will still be working to keep Ohio healthy.
In the same tweet, Governor DeWine announced that while Dr. Acton will no longer be the director of Ohio's Department of Health, she will be serving as his Chief Health Advisor. "In her new role, she will take a comprehensive and holistic approach to address health and well-being for all Ohioans," DeWine wrote in another tweet. "In addition to advising on health issues, she will continue to focus on the #COVID19 crisis, while remaining committed to the vision of @OHdeptofhealth."
Article continues below advertisement
While Dr. Acton will no longer be the Department of Health director, it's clear that she takes her role in keeping Ohioans safe very seriously, even when her science-based advice is not welcomed by the very people she's trying to protect. Hopefully, her new role will allow her to do her very important work with fewer challenges.