Alexandria Ocasio-Cortez Nominated Bernie Sanders for President, but Why?
Social media users were confused after Alexandria Ocasio-Cortez nominated Bernie Sanders for President at the Democratic National Convention.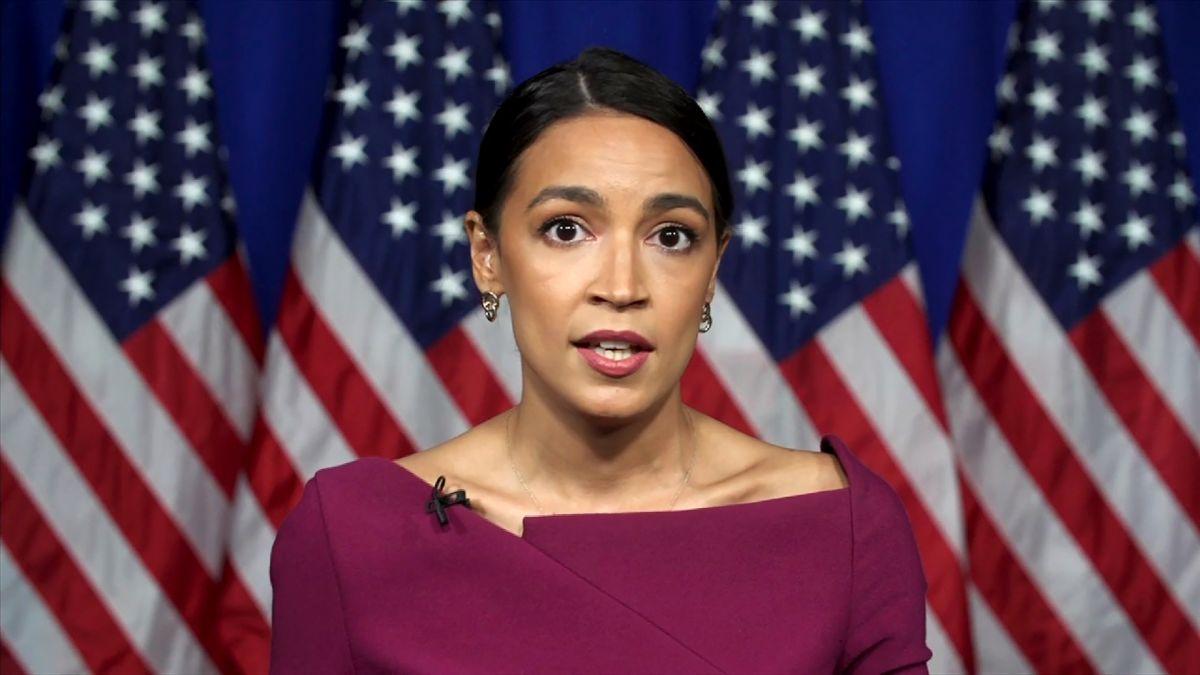 US Representative Alexandria Ocasio-Cortez caused a stir on social media last night after she nominated Senator Bernie Sanders for President of the United States. During a two minute speech on the second night of the Democratic National Convention, AOC seconded the nomination of Bernie Sanders for president. But was this move a revolt against former-Vice President Joe Biden, or standard procedure?
Article continues below advertisement
Before the coronavirus pandemic threw a wrench in the works, Joe Biden had started pulling ahead of Bernie Sanders in the Democratic primaries. After the pandemic resulted in shutdowns across the nation, most states delayed their primaries. Sanders subsequently announced that he was dropping out of the race in support of Biden.
Why did AOC nominate Bernie Sanders if he's pulled out of the race?
Alexandria Ocasio-Cortez has been an ally of Bernie Sanders throughout his campaign. The two progressives agree on many issues, and if the Democratic primaries had gone as planned, Sanders would most likely not have conceded before the Democratic National Convention and AOC would have endorsed him.
Article continues below advertisement
Ocasio-Cortez explained why she nominated Sanders in her statement to the DNC. "In a time when millions of people in the United States are looking for deep systemic solutions to our crises of mass evictions, unemployment, and lack of health care, and espíritu del pueblo and out of a love for all people, I hereby second the nomination of Senator Bernard Sanders of Vermont for president of the United States of America," Ocasio-Cortez said.
Article continues below advertisement
AOC's nomination of Bernie Sanders led to some confusion on social media
Social media users initially took Ocasio-Cortez's actions as a slight against Joe Biden. One user wrote, "LMAO. The only clip anyone will remember from the DNC will be AOC endorsing Bernie Sanders." While another added, "Why the actual f**k did AOC just nominate Bernie Sanders?"
Article continues below advertisement
It turns out AOC's nomination was standard procedure, and not a slight against Joe Biden.
Ocasio-Cortez's nomination of Bernie Sanders was more about procedure than revolting against Joe Biden. A DNC aide told Sahil Kapur of NBC News that "anyone who has 300 delegates going into convention can put their name in for nomination." Since Sanders had acquired the number of required delegates, his name was added to the roll call.
Article continues below advertisement
Ocasio-Cortez clarified that she had been asked to second the nomination of Sanders for the roll call. "If you were confused, no worries," the lawmaker explained in a tweet. "Convention rules require roll call & nominations for every candidate that passes the delegate threshold. I was asked to 2nd the nom for Sen. Sanders for roll call. I extend my deepest congratulations to Joe Biden - let's go win in November."
Article continues below advertisement
Ocasio-Cortez also went on congratulate Biden on his win. "I deeply look forward to fighting for our future together and reclaiming our democracy in November," she wrote.
Bernie Sanders has also come out in support of Joe Biden. "We need you in the White House. I will do all that I can to see that that happens, Joe," Sanders told Biden during a live-streamed event.
Election Day is Nov. 3. Register to vote at vote.gov and head to your state's board of elections for details on requesting a mail-in or absentee ballot.