David Schoen May Hold His Head While Drinking Water Because of His Religion
President Trump's lawyer David Schoen holds his head while drinking water, and many who watched the impeachment trial wondered why he does that.
President Trump's second impeachment caps a historic presidency that was defined largely by rancor and scandal. Now that he's left office, Trump remains a part of the public consciousness thanks in part to his lingering impeachment trial, which started in the Senate on Feb. 9. On the trial's first day, lawyers for the president attempted to mount a defense that would hopefully lead to his exoneration, but many who watched from home were distracted by one of the former president's lawyers.
Article continues below advertisement
Why does lawyer David Schoen hold his head while drinking water?
David Schoen, one of the president's defense attorneys, made headlines on the first day of the trial for reasons that had very little to do with the arguments he was making. Instead, many who tuned in were wondering why David seemed to consistently hold the back of his head whenever he took a sip of water. As it turns out, Schoen's religion may be the reason why.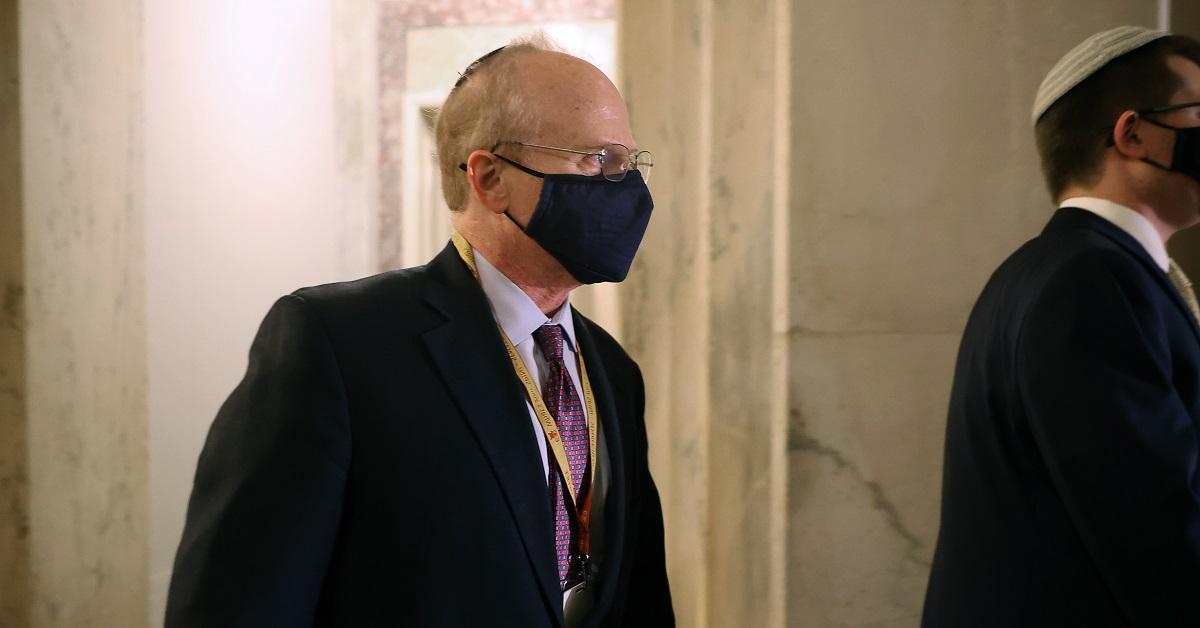 Article continues below advertisement
Schoen, who is an Orthodox Jew, was likely holding his head for religious reasons. According to The Jerusalem Post, observant Jews typically recite a blessing before and after they eat or drink. Jewish law states that, in order to say God's name, you have to have your head covered. It's likely, then, that David was reciting a short blessing, and was covering his head while he did so.
Why wasn't David Schoen wearing a kippah or other head covering?
Most Orthodox Jews typically wear a head covering at all times, but David did not have a kippah (also known as a yarmulke) on during the impeachment trial. After the trial day was complete, he explained his reasoning during an interview with CNN.
"I just wasn't sure if it was appropriate, frankly," the lawyer said. "I didn't want to offend anyone…It's just an awkward thing and people stare at it."
Article continues below advertisement
Although Jewish men typically wear head coverings, some elect not to when they are at work for fear of being ostracized for their appearance. This is especially true in courtrooms, where attorneys have to be especially mindful of how they are coming across to the judge and to the jurors that they are trying to convince. Ultimately, though, Shoen's decision may have caused more distraction than he intended.
Article continues below advertisement
Social media was very confused about David Schoen's behavior.
Schoen came under scrutiny for his decision to represent Trump, but many also called attention to what they saw as this odd habit. Even some religious Jews seemed confused by Schoen's repeated touching of his head, as Jewish law only requires that a blessing be given before you take your first bite or sip.
It's possible, though, that David was simply displaying a reflex he has developed over his years of wearing a kippah in public. His decision to hold his head while drinking may have been subconscious, as he is used to holding his kippah to his head while tilting his head back to drink water. David has not elaborated on his reasoning, but most believe that it is related to his faith.