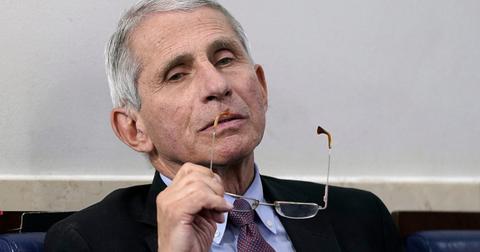 Dr. Fauci Is Finally Testifying Before the Senate About COVID-19
By Chrissy Bobic

Updated
Another day, another onslaught of problems in Washington, D.C. related to the COVID-19 global pandemic. At this point, there seems to be no end in sight, though for some, there might be more clarity in regards to how the Trump administration has handled the pandemic in the United States. Because although he was barred from testifying before Congress before, Dr. Anthony Fauci is testifying before a Senate committee hearing on May 12.
Why is Dr. Fauci testifying now?
According to ABC News, Fauci will appear before the Senate Committee on Health, Education, Labor, and Pensions to help discuss how the country can return to work and school. As the director of the National Institute of Allergy and Infectious Diseases, he may also be seen as someone to give insight in how the Trump administration has handled everything thus far, which may be why he was previously barred from testifying before Congress.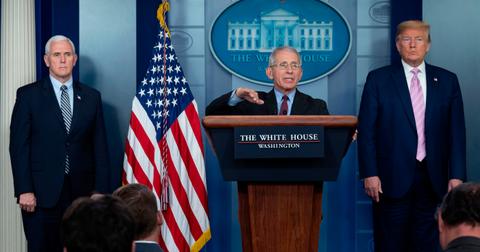 White House spokesman Judd Deere said in a statement prior to the announcement that Fauci and those like him appearing in these meetings took time away from their other more important tasks at hand.
"While the Trump administration continues its whole-of-government response to COVID-19, including safely opening up America again and expediting vaccine development, it is counter-productive to have the very individuals involved in those efforts appearing at Congressional hearings," he said.
He was previously banned from appearing before Congress.
The Appropriations Committee originally looked to hear Dr. Fauci's testimony in regards to the government's response to COVID-19 overall. However, House Appropriations Committee spokesman Evan Hollander said in a statement obtained by CNN that "the White House has blocked Dr. Fauci from testifying."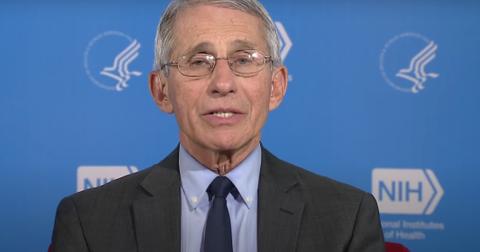 Trump said that the committee, which was expected to discuss spending money on COVID-19 testing, was full of "a bunch of Trump haters." Despite Trump's efforts to keep Dr. Fauci from testifying in any capacity, he will still appear before a Senate panel regardless. Though the overall goal, as expressed by the White House, was to allow Dr. Fauci to continue overseeing the coronavirus response without interruption.
Dr. Fauci has been a big part of the task force against COVID-19.
As the director of the National Institute of Allergy and Infectious Diseases for more than 20 years, Dr. Fauci is an instrumental part of the White House Coronavirus Task Force during these times. He has remained a key player in working to understand the virus and help the Trump administration as he is needed. He has also been a voice of reason, continually speaking out against claims that a Wuhan, China lab created COVID-19.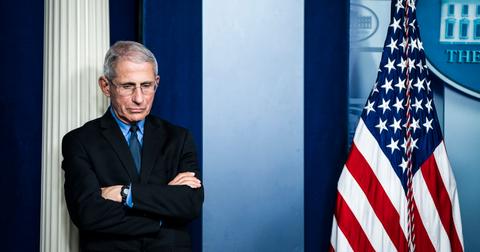 "If you look at the evolution of the virus in bats and what's out there now, [the scientific evidence] is very, very strongly leaning toward this could not have been artificially or deliberately manipulated," he told National Geographic in an interview. "Everything about the step-wise evolution over time strongly indicates that [this virus] evolved in nature and then jumped species."
Dr. Fauci will likely continue his work within the task force as long as is required.