Why Is Joe Scarborough Not on 'Morning Joe'?
Why is Joe Scarborough not on 'Morning Joe'? Is he sick? The MSNBC host has been MIA from his news and talk show.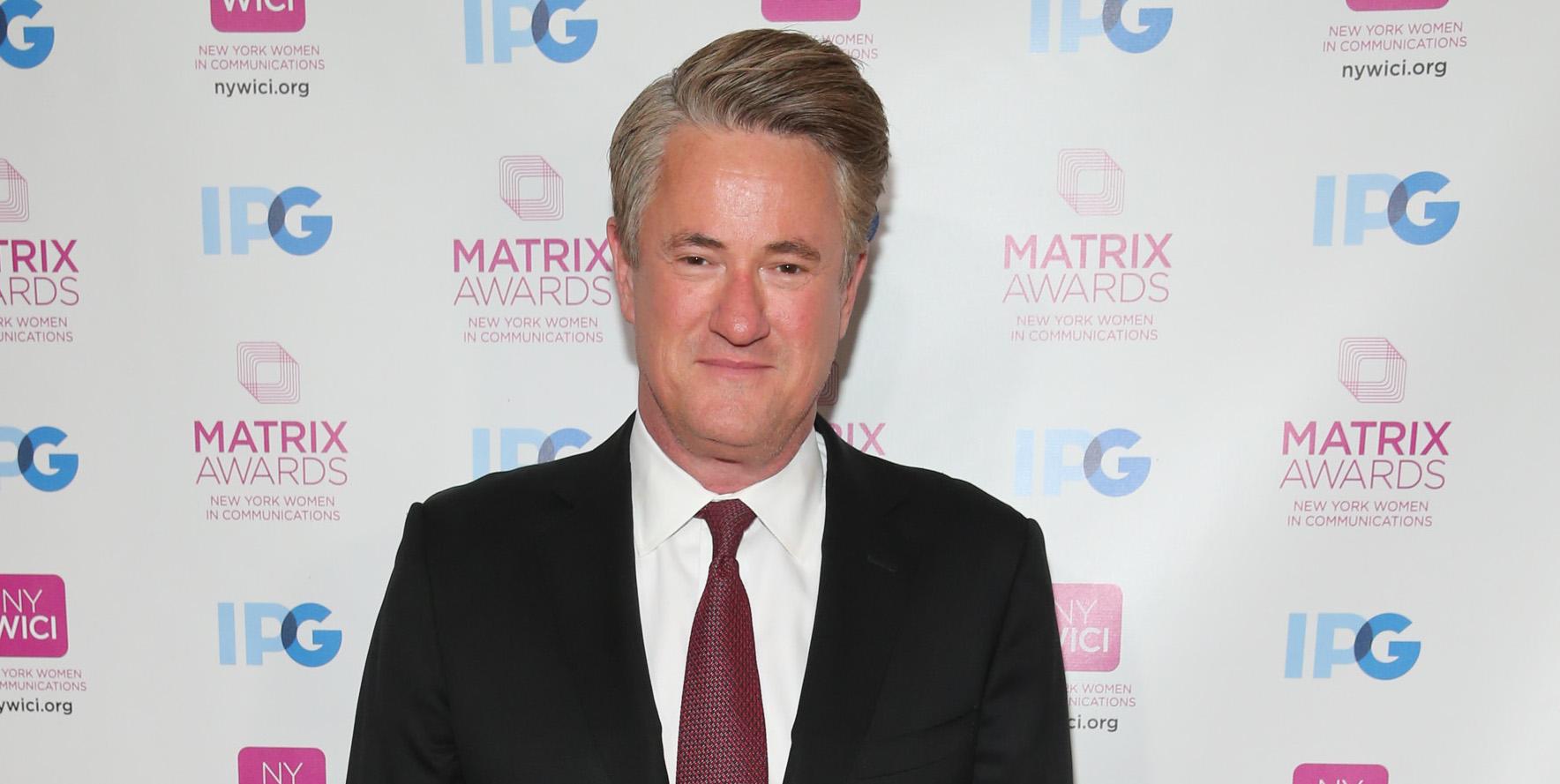 Why is Joe Scarborough not on Morning Joe? That's the question viewers are once again asking after the MSNBC host failed to return to the weekday program in July of 2021.
Many fans assumed Joe was just on vacation, but his wife and co-anchor, Mika Brzezinski, led the following broadcast by herself, causing a few fans to wonder whether something more serious is going on. So, what happened to Joe?
Article continues below advertisement
Why is Joe Scarborough not on 'Morning Joe'?
Neither Joe nor Mika (nor NBC News) have explained the father of four's absence, leading us to believe that he's either feeling under the weather or has an extended break scheduled for the week. It's hard to tell what exactly is going on with Joe since he's been tweeting consistently despite being away from his anchor desk, but we'd also guess that his consistent tweeting is an indication that there's nothing seriously wrong with the host.
During Joe's absence, co-hosts Willie Geist and Mika Brzezinski have held the fort, sharing the daily news and offering their unique insights into whatever they happen to be reporting on. Obviously, they've been doing this for years, so they're certainly up to the task of handling a few days without Joe's input.
Article continues below advertisement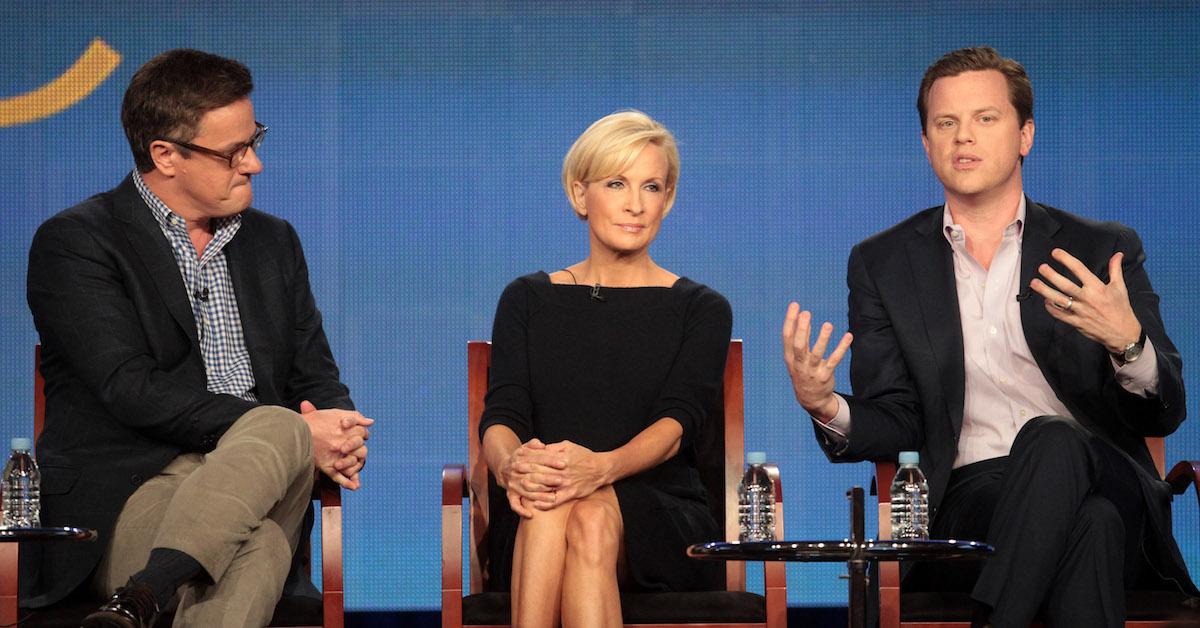 While Joe is temporarily absent from the airwaves, his fans have taken to Twitter to share that they're looking forward to his return. "Missed YOU yesterday Joe for Kasie Hunt's last broadcast and send-off," one fan tweeted, referencing the fact that Kacie DC has now officially left the network. "On Thursday, Mika said you'd be back ... but no Joe and NO explanation."
Article continues below advertisement
"We miss ya. We need a notice regarding time off!" another fan said. "It's hard to watch without the main character, although I love Mika and Willie as well." Although Joe has been absent from the show for some time now, it's assumed he'll be back at his spot behind the anchor desk in the near future.
This isn't the first time Joe's been conspicuously absent from the show.
Last July, Joe took some time off, and fans were sent into a bit of a tizzy. Mika eventually updated their fans on Twitter with the reason behind his absence at the time. "Yes JOE is taking a week or two off. He may jump in, may not," the tweet said. "The reason? I told him to. When he's not by my side in the morning, I feel the void and realize his value all over again. For 13 years, Joe has been ANALYZING, ADVOCATING, PROGNOSTICATING..."
Article continues below advertisement
In the tweet, Mika didn't address any of the rumors about Joe possibly being sick, but she did send another tweet saying that his job is like "juggling precious china and fire sticks." She then followed up saying that he loves his job and his country so fans knew to expect him back sooner rather than later. Sure enough, Joe was back at the desk before too long.
Mika admitted the coronavirus pandemic has created enormous stress for her family.
In a July 2020 essay on NBCNews.com, Mika revealed how she tackled anxiety brought on by the global health crisis. "The past few weeks have been exceedingly difficult, and the stress is piling higher than the tallest peaks," Mika confessed, listing a few of the challenges that she and Joe were facing at the time.
Article continues below advertisement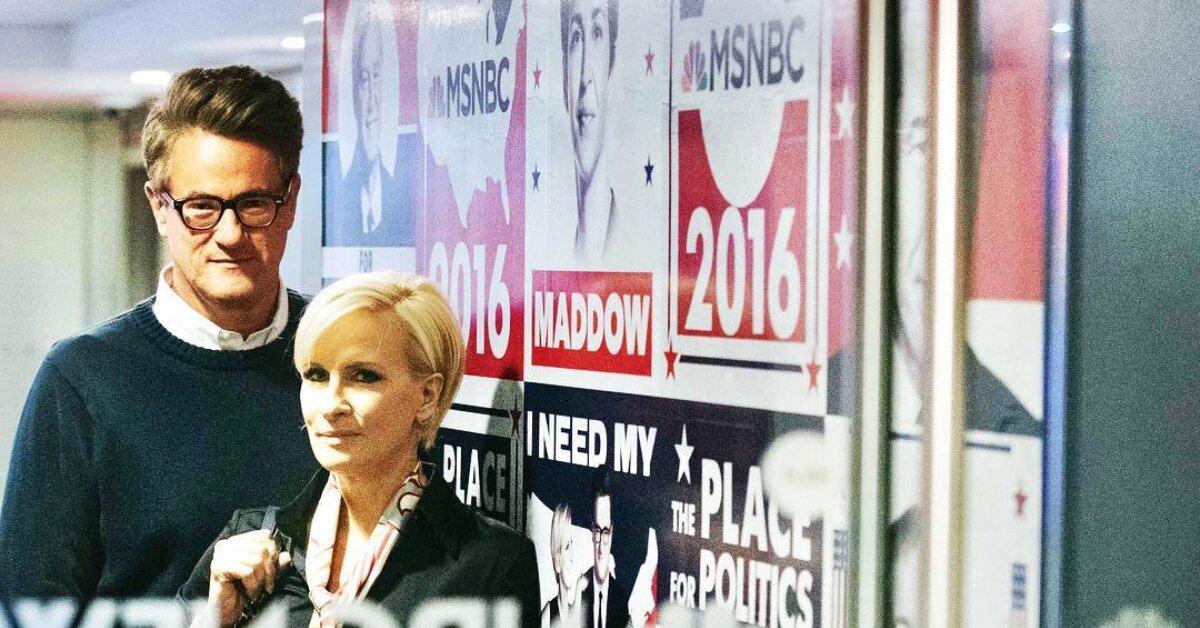 But not all of the tension was caused by COVID-19. "We're personally dealing with the fallout of the baseless and wildly offensive conspiracy theory President Trump shamelessly continues to peddle about Joe," Mika noted, referring to allegations that her husband was involved in the death of an intern in his congressional office nearly 20 years ago.
Article continues below advertisement
The journalist shared that she combated stress by doubling down on mindfulness, not judging herself when it comes to food and exercise, and spending time with her family and pets. "Under lockdown, these feelings of stress and fear can be intensified," she wrote.
"When things feel like they're just too much, I simply lie down on the floor for 10 to 20 minutes in complete silence. I close my eyes and breathe deeply, which anchors me to the present and untethers me from any negativity I may be feeling.
"These days, it can often feel like there are so few bright spots," she added. "Life in these extraordinary times is exceptionally hard for far too many of us, even those like me with particular privilege and security. But I truly believe things will get better, and in the meantime, I'm trying to find peace with where I am — and who I am — today."
Morning Joe airs weekdays from 6-9 a.m. ET on MSNBC.