Taylor Swift Is Rerecording Her Old Albums to Reclaim Her Early Catalog
Taylor Swift has made plans to rerecord her first five albums starting in November of 2020, but why has she decided to rerecord old music?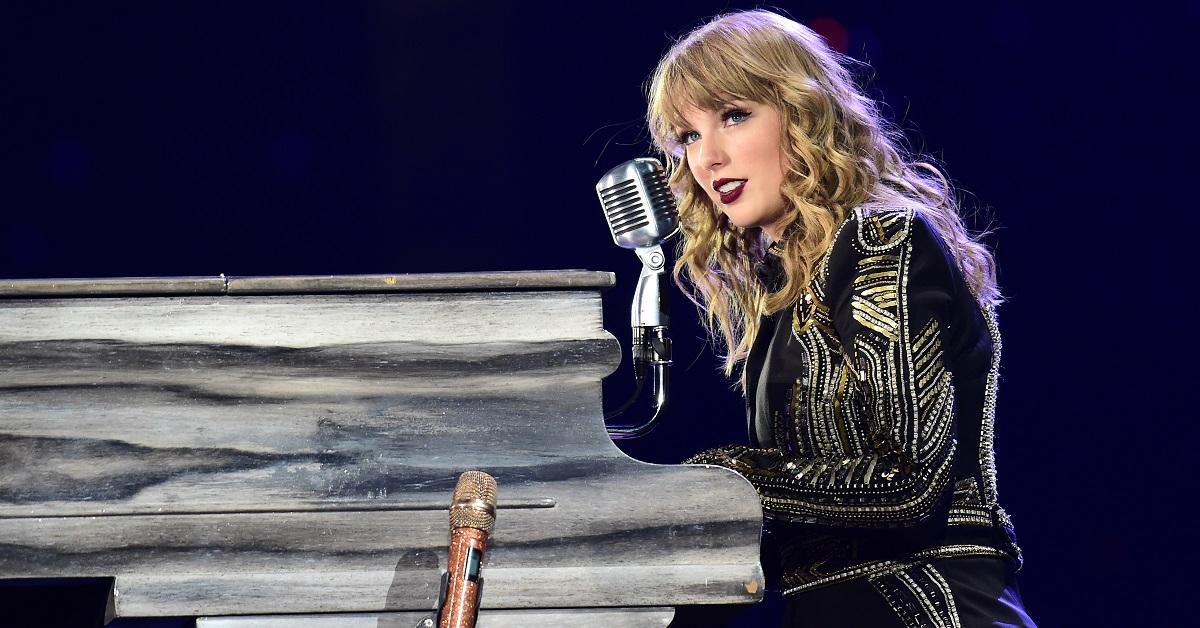 Pop artists can be slightly eccentric, but even they rarely rerecord their own music. Taylor Swift has apparently started to do just that, but it's not because of any strangeness on her part. In fact, the reason Taylor has decided to rerecord her old albums has a lot more to do with contract negotiations than it does with anything else.
Article continues below advertisement
Why is Taylor Swift rerecording her old albums?
In 2019, Taylor's Big Machine music catalog was purchased by Scooter Braun's Ithaca Holdings. This effectively meant that Taylor no longer owned the rights to her own songs, and could face legal penalties if she chose to perform them in ways that weren't pre-approved. Because of that loss of ownership, Taylor has been making plans to rerecord her early albums for well over a year now.
Article continues below advertisement
As it turns out, Taylor's contract allows her to rerecord her first five albums beginning in November of 2020. Those albums include her self-titled debut, "Fearless," "Speak Now, Red," and "1989." Now that November is here, it seems Taylor has made good on her plan to start rerecording her own albums. Once she's done that, she will regain ownership of the new tracks and therefore unrestricted access to her catalog.
Taylor is looking forward to getting back in the studio.
"I'm very excited about it. Because I think that artists deserve to own their work. I feel very passionate about that," Taylor said in an interview with Good Morning America in 2019. "It's next year. It's right around the corner. I'm gonna be busy. I'm really excited."
Taylor also said that she has to turn down requests to use license her music for things like advertising because she doesn't own the rights to it.
Article continues below advertisement
"Every week, we get a dozen synch requests to use 'Shake It Off' in some advertisement or 'Blank Space' in some movie trailer, and we say no to every single one of them," Swift told Billboard in 2019. "And the reason I'm rerecording my music next year is because I do want my music to live on. I do want it to be in movies, I do want it to be in commercials. But I only want that if I own it."
Article continues below advertisement
Taylor Swift is releasing a new concert documentary.
In addition to rerecording her album, Taylor has also been busy filming a concert documentary that ties in with her latest album, "Folklore." The film was announced in a surprise post from Taylor on social media. In the post, Taylor explained that Folklore: The Long Pond Studio Sessions would drop exclusively on Disney Plus at midnight on Nov. 25.
The film reunited Taylor with her collaborators on the album, Jack Antonoff (Bleachers), Justin Vernon (Bon Iver), and Aaron Dessner of The National. The album was recorded in secret at Long Pond Studios in Upstate New York in September, and it was the first time that they had all been in the same room together. "Folklore" itself was recorded largely remotely in the midst of the COVID-19 pandemic.