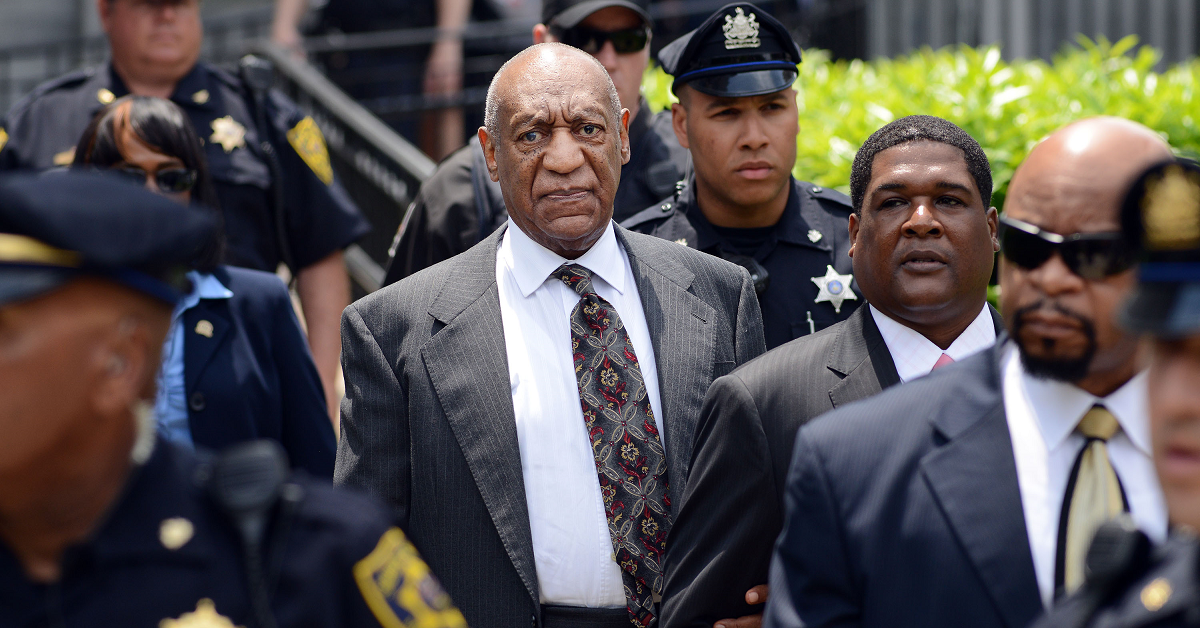 Bill Cosby Was Released Thanks to a 15-Year-Old Prosecutorial Agreement
The release of convicted sex criminal Bill Cosby has some wondering exactly why his sentence was overturned by the Pennsylvania Supreme Court.
The release of Bill Cosby from prison has sent shockwaves across the world, in part because his conviction seemed to be a signal that people who commit acts of sexual assault would be punished for their crimes. Cosby was originally convicted after being charged with drugging and raping Andrea Constand in 2004, when she worked for Temple University. Now, the Pennsylvania Supreme Court has ruled that he deserves to go free.
Article continues below advertisement
Why was Bill Cosby released?
Cosby was released thanks to a Pennsylvania Supreme Court decision which ruled that prosecutors violated his rights when they reneged on a 2005 promise not to charge him. The deal was made when Bruce Castor was district attorney in Montgomery County, Pa. Castor announced that he had declined to charge Cosby, and Cosby then sat for depositions in a separate civil lawsuit filed by Constand.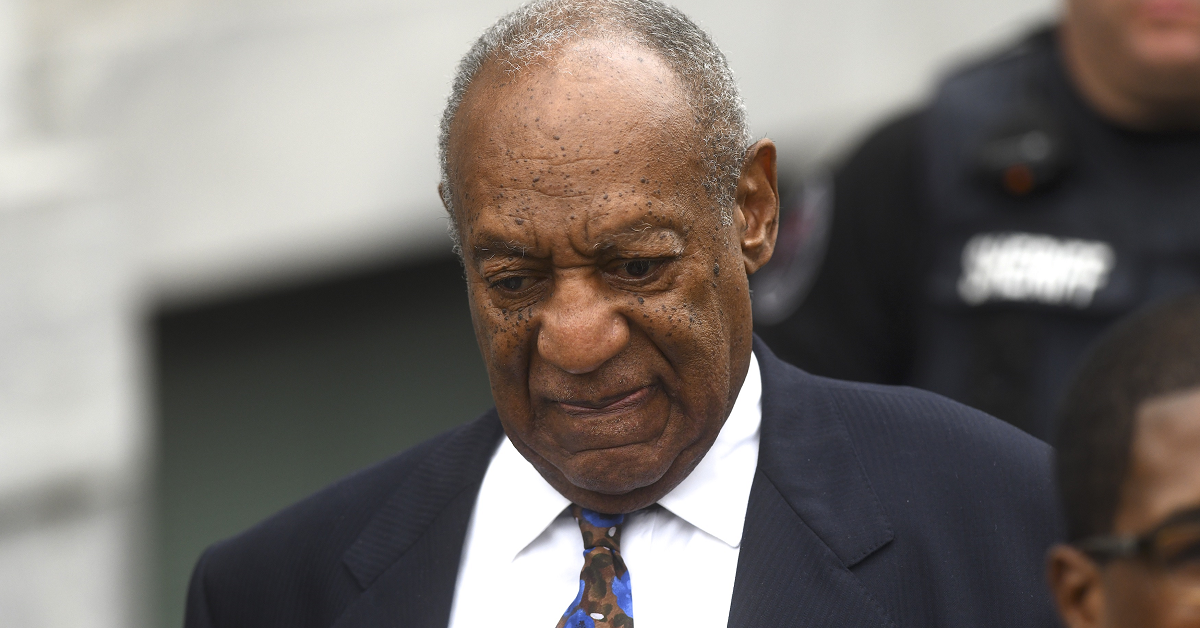 Article continues below advertisement
A subsequent district attorney reversed Castor's decision and decided to charge Cosby with assault. The prosecutors then used what Cosby had said in the depositions, including his admission that he had given quaaludes to women in order to have sex with them, against him in the trial.
"We hold that, when a prosecutor makes an unconditional promise of non-prosecution, and when the defendant relies upon that guarantee to the detriment of his constitutional right not to testify, the principle of fundamental fairness that undergirds due process of law in our criminal justice system demands that the promise be enforced," the Pennsylvania Supreme Court said in their ruling.
Article continues below advertisement
Can Bill Cosby be retried?
Cosby will not face a new trial for the crimes he committed against Constand. As part of the Supreme Court's ruling, they wrote that "he must be discharged, and any future prosecution on these particular charges must be barred."
This ruling only applies to the charges he faced because of Constand. Many other women have come forward with similar accusations, although many of those incidents happened decades ago, and could not be prosecuted now because the statue of limitations is up.
Article continues below advertisement
Castor initially made the decision not to charge Cosby so that he would testify honestly in the deposition in Constand's civil case without being able to invoke the Fifth Amendment, which provides for a right against self-incrimination. In the years since he made the decision, Castor has defended it, saying that he believed Constand, but didn't believe there was enough evidence to get a conviction in the case.
How long did Bill Cosby stay in jail?
Cosby was in jail for roughly three years following his conviction in the criminal trial in 2021. Now that he's been released, there are some people close to him who have celebrated the news. For far more, though, the news that he would be released from prison was met with anguish and a feeling of hopelessness.
Cosby was one of the central figures in the #MeToo movement, and his conviction signified consequences for the many women he is alleged to have assaulted. His release is a reminder that consequences can be fleeting, especially for those who have a great deal of power.