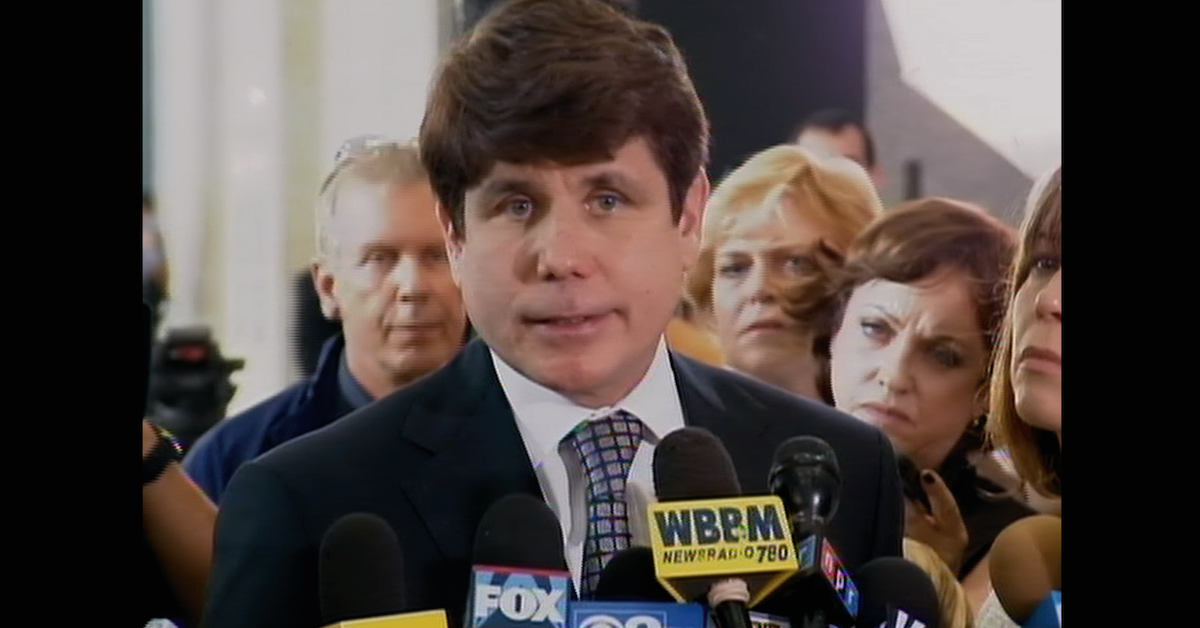 Rod Blagojevich's Pardon Proves That Corruption Is Alive and Well in the U.S.A.
Netflix's newest documentary series, Trial by Media, gives viewers an intimate look at six popular court cases that have received sensationalized media attention over the years.
Article continues below advertisement
Article continues below advertisement
Why was Rod Blagojevich pardoned after just eight years?
In 2009, Blagojevich was found guilty of using his authority for personal gain by accepting bribes from other government officials to fill Barack Obama's open Senate seat when the latter was elected president. Blagojevich was sentenced to 14 years in federal prison in 2011.
Article continues below advertisement
But before his trial, Blagojevich made a point to make as many high-profile media appearances as possible, thus supporting the Netflix documentary's thesis, which is that the court of public opinion is often more important, in the long term, than an actual trial by jury.
Blagojevich even appeared on four weeks of Trump's reality show The Celebrity Apprentice in 2010 before his indictment, and the current president saw a promising contestant in him.
In February 2020, Trump pardoned Blagojevich, telling the media that the former government official had received "a tremendously powerful, ridiculous sentence."
Article continues below advertisement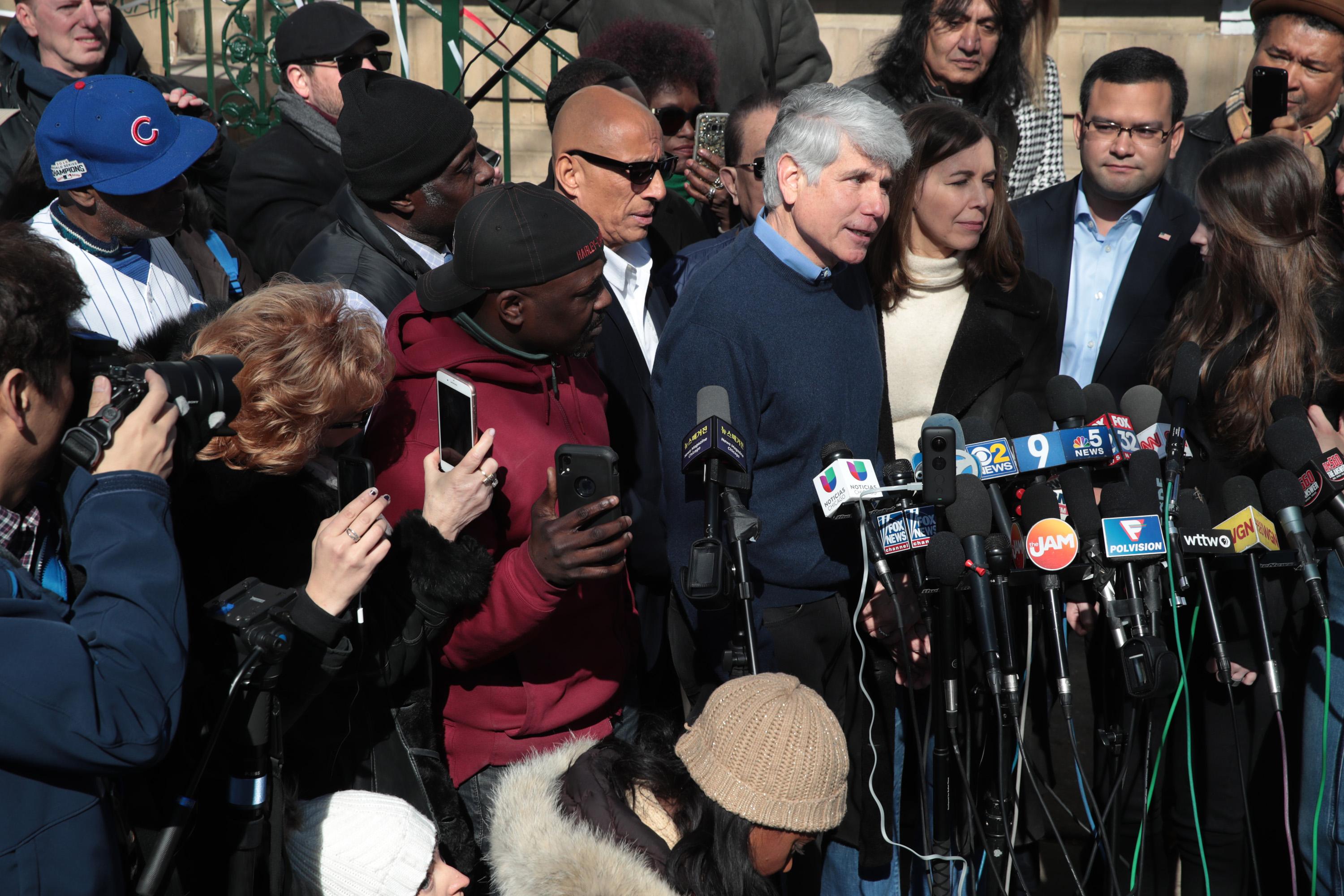 "He served eight years in jail, a long time," the president told reporters after commuting his sentence. "I don't know him very well. I met him a couple of times. He was on for a short while on The Apprentice some years ago. He seems like a very nice person. I don't know him."
Article continues below advertisement
"He'll be able to go back home to his family," he added.
Months prior, Trump explained why he was thinking of releasing the former Democratic governor. "He's been in jail ... over a phone call where nothing happens ... over a phone call where, you know, he shouldn't have said what he said, but it was braggadocio, you would say."
"I would think that there have been many politicians — I'm not one of them, by the way — that have said a lot worse over telephones," he added.
J.B. Pritzker, the current Democratic governor of Illinois, voiced his negative sentiments about Trump's pardon, saying that "we must send a message to politicians that corrupt practices will no longer be tolerated."
Article continues below advertisement
"President Trump has abused his pardon power in inexplicable ways to reward his friends and condone corruption," he tweeted, "and I deeply believe this pardon sends the wrong message at the wrong time."
Article continues below advertisement
Former U.S. attorney for the Eastern District of Michigan Barbara McQuade echoed those sentiments in "Trump's Pardons of Rod Blagojevich and Others Meant to Convince America Corruption Is OK," an opinion piece for NBC, where she said that the commutation of Blagojevich's sentence sends a message to the American people that "fraud and corruption are not serious crimes."
Trial by Media, which covers Rod Blagovich as well as five other sensationalized cases, is now streaming on Netflix.