'SVU' Will Open Its Season With an Episode Called "Remember Me in Quarantine"
Production on Season 22 of 'Law & Order: Special Victims Unit' has just begun. Here's everything we know about what's in store.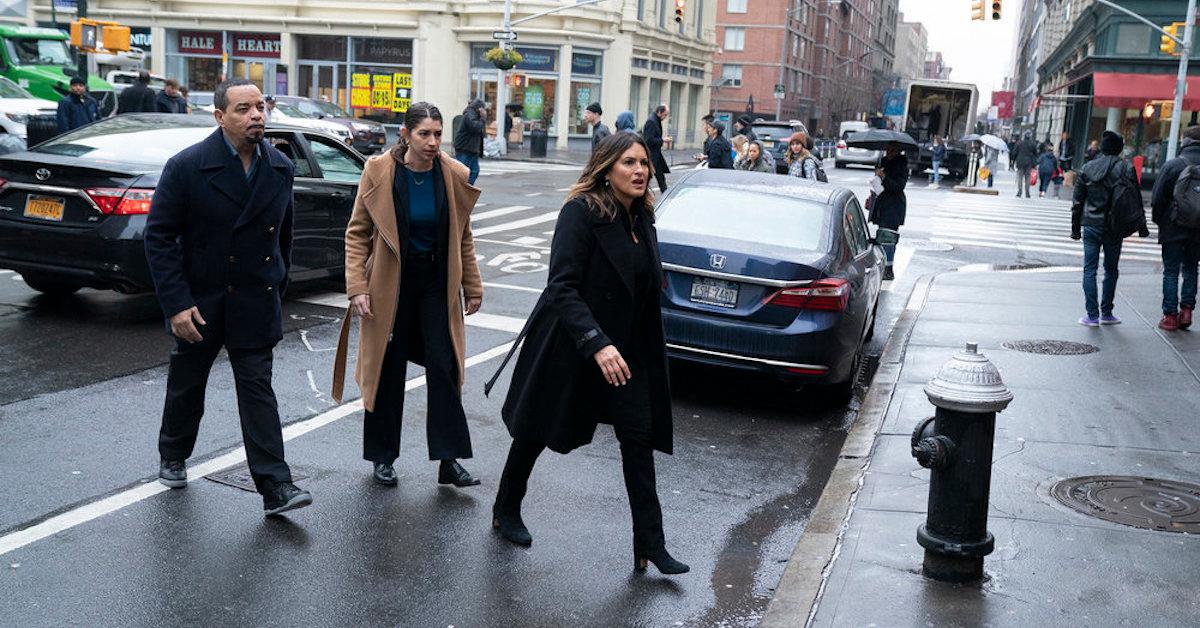 Is Law & Order: Special Victims Unit coming back for Season 22? This question has been top of mind for us for the past six months, ever since Season 21 was cut short due to the coronavirus pandemic and the halts in production that the virus caused.
Keep scrolling for what we know about SVU's new season.
Article continues below advertisement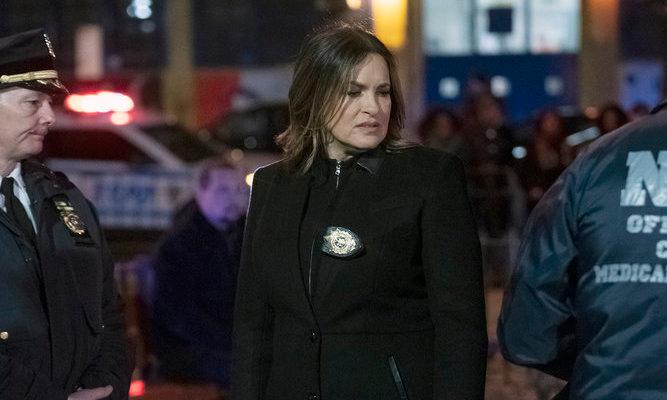 Will 'Law & Order: SVU' come back for another season?
Last year around this time, the network and its fans were busy celebrating the fact that Special Victims Unit had broken history as not only the longest spin-off of the Law & Order franchise, but also the longest-running scripted live-action series in the history of American TV.
Article continues below advertisement
Showrunner Warren Leight had "planned to produce 24 episodes" for Season 21, but the season ended up being cut four episodes short, with "The Things We Have to Lose" rounding out the landmark season.
Article continues below advertisement
"The last four eps were, this is just my opinion, very strong," Warren said at the time on Twitter. "I think, if we end up shut down for the season, they will fold into season 22. We'll figure it out. For now just glad crew out of harm's way, worried so many are out of work, and sad fans get a truncated season."
Season 22 has just begun to film.
On Sept. 12, Captain Olivia Benson's Mariska Hargitay shared some exciting news with her friends. Alongside a photo of her laptop screen, which showed Jamie Gray Hyder's Detective Katriona Tamin and Peter Scanavino's ADA Sonny Carisi, Mariska wrote: "It's official! The band's back together! We had our first read thru today," adding that they would begin to film on Monday, Sept. 14.
Article continues below advertisement
Sergeant Fin Tutuola's Ice-T shared a message from the set on Monday, saying that "today is our [first] day returning to filming SVU Season 22.. Tons of safety protocols in place to keep everyone safe.. The first script has the word 'Quarantine' in the title... Hopefully we'll be able to continue production safely.. Thanks to ALL the fans!"
Article continues below advertisement
"Remember Me in Quarantine" will see the return of many of our favorite characters, judging from the Zoom read-through and the subsequent behind-the-scenes photos we've seen of production thus far. NY1 anchor Annika Pergament is set to appear in the season premiere, perhaps delivering news of COVID-19 to audiences, and even Tamara Tunie aka Dr. Melinda Warner, who came back briefly last season, is set to return, according to a photo she posted on Instagram.
The team at SVU is "thankfully, taking this very seriously," according to Warren Leight, who notes that the crew is masked at all times and working in pods.
Asked by fans whether the actors would be masked up the whole season, Ice-T clarified that they would "not actually [be] wearing masks in full scenes, or you'd never see us talk." However, "you will sometimes see us remove them, and we are social distancing in this first episode's scenes."
We cannot wait to see what the next season of Law & Order: SVU holds.