Woman "Trolls" Jailed Ex-Boyfriend by Booking All His Visitations, Then Cancelling Same Day
A woman ensured her ex boyfriend won't be able to see any visitors in a troll move that have users on the platform divided.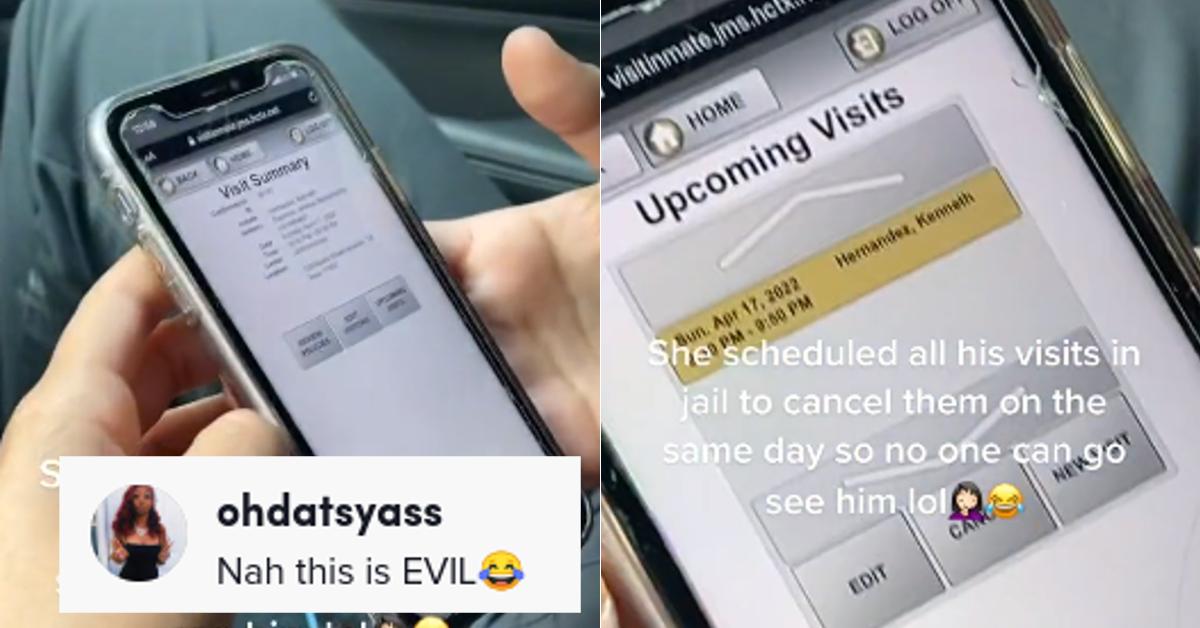 In William Congreve's 1697 play, The Mourning Bride, he wrote a line that has been remembered for hundreds of years: "Hell hath no fury like a woman scorned."
While there are plenty of people who would argue that this is a particularly sexist sentiment and is a saying that should probably be retired, others may propose that this is more a commentary on not a scorned woman, but a lover who has been wronged.
Article continues below advertisement
It's hard to deny that matters of the heart usually compel people to do some pretty crazy things. Like when a NASA astronaut strapped on a diaper and drove hundreds of rivals to fight a new romantic partner an ex of hers was seeing. The reason why she wore the diaper? So she wouldn't waste time getting there by stopping to go to the bathroom and could just pee whenever she felt like it.
And while the prospect of getting beat down by a urine-reeking person who dedicated their lives to going into outer space is about as strange and scary as it gets, there are still other situations where folks have gotten back at ex lovers that are particularly brutal.
Like this one form of revenge dished out to an inmate that involved outside visitation times.
Article continues below advertisement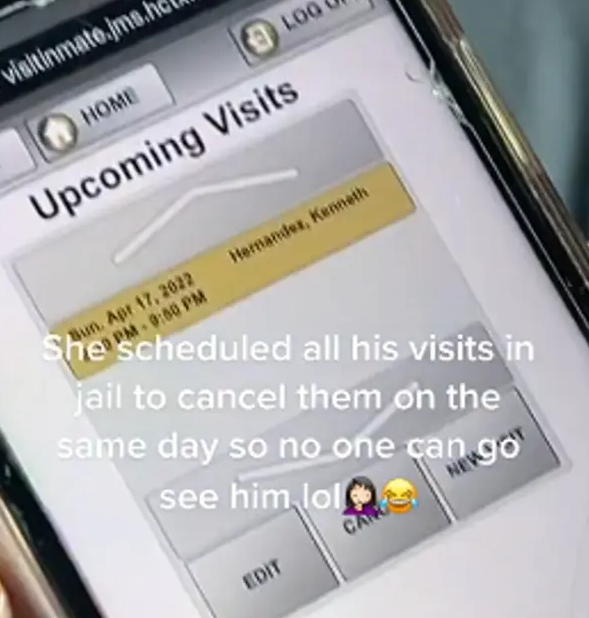 A now-viral TikTok posted by Caroline, who uploads under the username @caroline.xx shows a woman looking at a web page that reads "Upcoming visits" along with a date and time to meet someone by the name of Kenneth Hernandez.
Article continues below advertisement

The text overlay on the video reads: "She scheduled all his visits in jail to cancel them on the same day so no one can go see him lol." The caption for the clip writes: "She really did. #crazygirl #exboyfriend."
Article continues below advertisement

By taking up all of her ex's visitation hours, the woman thus minimizes the chances of anyone else being able to pay the man a visit.
There were a lot of TikTok users who thought that this level of pettiness made the man's time in jail more cruel than it needs to be.
Article continues below advertisement

"Nah this is EVIL," someone wrote.
"Toxica much," another penned.
"Petty Betty," one TikToker commented.
Article continues below advertisement

But there were also throngs of other people who said that they would totally do this if their significant other or ex was in jail and there were even more who said that they've done this same exact thing to ensure that no other potential romantic interests were meeting up with their former beau.
Article continues below advertisement
Others even cooked up ways to make this type of visitation prank all the more brutal: by not canceling them. This way, they would get summoned by a guard thinking someone's coming to see them, only to be left stranded in the visitation room.

Article continues below advertisement
Then there were those who thought that the idea was just great in general and remarked that they had tons of friends who did the same exact thing.
Caroline also gave some further context on the TikTok, stating that it was her co-worker who did this and that the man isn't married, nor does he have any kids.
She added that he does get to visit with his mother every single week, so at least he's able to have some level of interaction with a person who cares about him from the outside.
Article continues below advertisement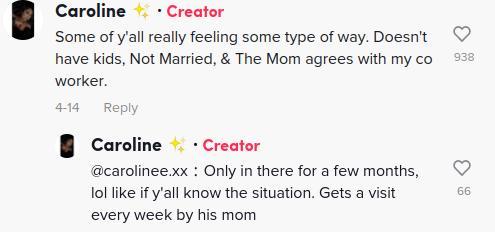 What do you think? Is this too harsh of a punishment? Or is it a brilliant troll move, especially considering that he's only locked up for a few months, as Caroline says?