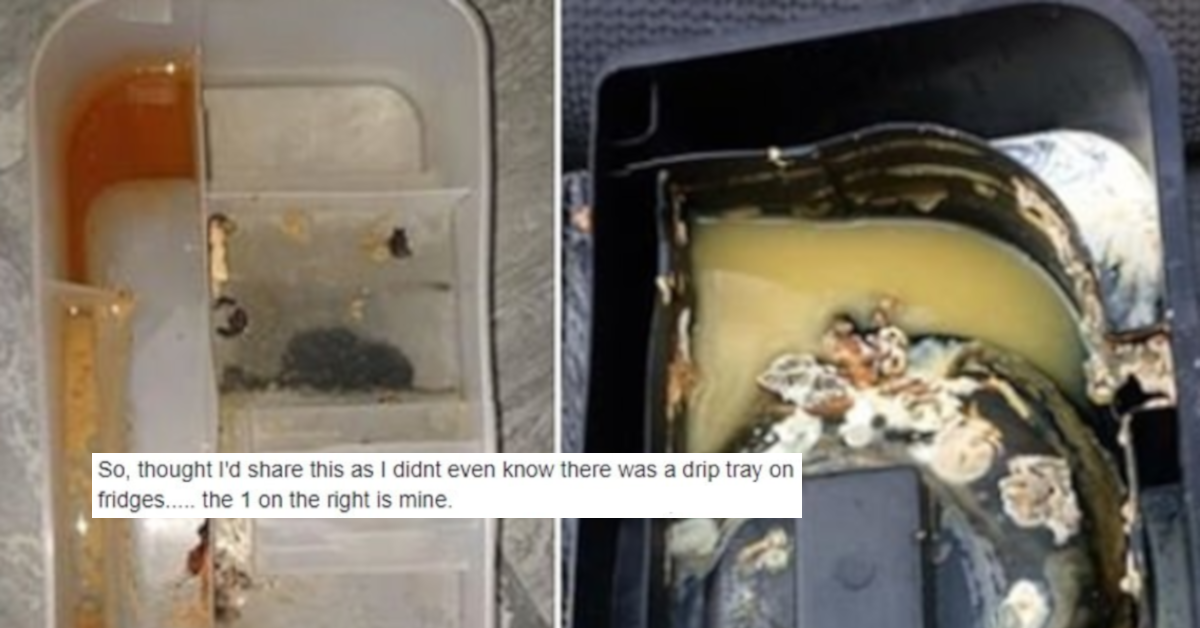 Woman Shows "Disgusting" Part of Fridge That You're Probably Not Cleaning
The Facebook Page Mrs. Hinch Cleaning Tips posted a photo of a nasty refrigerator discovery, and many people were shocked to discover they probably had the same issue.
A woman's nasty photo of a refrigerator drip tray has Facebook users running to the bathroom (to puke) and then heading over to their fridges to clean up whatever ungodly ecosystem has been building up in there for years.
Life can be a dirty mess sometimes and keeping your home spic-and-span around the clock is a tall order for anyone. Heck, even if you have a cleaning service come to your place once in a while, it's still difficult.
Article continues below advertisement
We live in a point in time where a slew of consumer products have made living a whole lot easier. The ability to have a refrigerator, that we can store and preserve food in, is huge. It's a common household item and one that we definitely take for granted. As amazing as these appliances are, they're still susceptible to getting hella dirty, because food is covered in living organisms.
Fruits, vegetables, meat, butter, yogurts, even the weird chemically-saturated garbage byproducts that we eat are packed with organic matter that degrades over time. This degradation, if not properly cleaned, can result in some gross, stanky, and putrid messes. Messes that are not only unpleasant to smell but that could ultimately prove harmful to those who come into contact with them.
Which is why so many people are grossed out by this photo posted to the Mrs Hinch Cleaning Tips Facebook group.
Article continues below advertisement
Refrigerators are wonderfully convenient, but it's easy for an errant piece of food or liquid to go unnoticed, especially if you keep it packed to the brim. While it's one thing to always make sure that the inside of your refrigerator is cleaned, what about the parts of it you don't see. Like the drip tray?
Did you even know your refrigerator had a drip tray? Because I just figured out what it was myself.
Article continues below advertisement
It could be that I was always lucky enough to be in a living situation where someone else might've taken care of that, or I just never had that much food in my fridge at one time, but chances are your fridge has a drip tray to collect all of the nasty little bits of liquid and food that emerge from it.
It turns out this member of the cleaning group also recently discovered what a drip tray was. And her photos weren't pretty.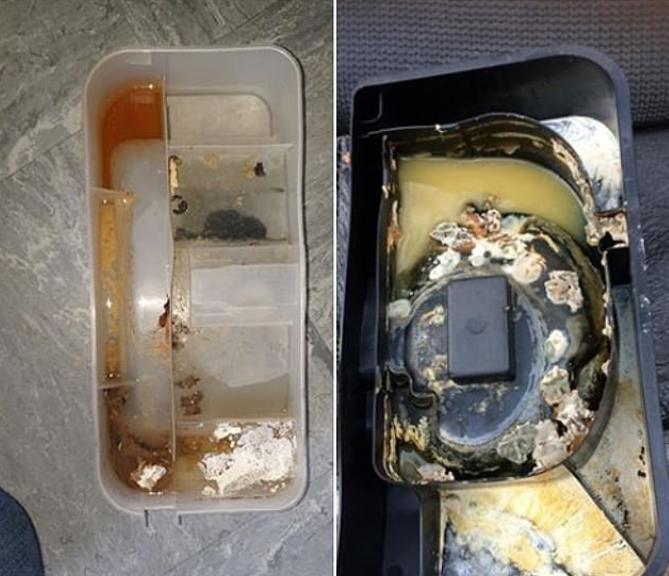 Article continues below advertisement
The woman who made the shocking (well to her, at least) discovery was trying and failing to get rid of a stank smell from her refrigerator. She would clean it top to bottom but couldn't find the source of the moldy, nasty odor.
After scouring her fridge for the source of the noxious aroma, she discovered the drip tray and, lo and behold, it was filled with mold.
The woman snapped photos of her drip tray as well as her mother's. Both were gross and emanated some foul-smelling odors. Which makes sense, considering neither had ever been cleaned before.
Tons of commenters saw her post and were appalled; turns out they didn't know that the trays existed before seeing the woman's post.
Article continues below advertisement

It didn't take long before others started sharing pictures of their own foul drip pans. One mom wrote, "Omg, I want to kiss you and kill you at same time bbz. As if I've never known this... now how to get it off."
Others shared tips for cleaning the drip trays and explained how they function in general. One advised, "that little hole is supposed to drain the water away, you need to clean it with either a long pipe cleaner or those very slim bottle brushes."
Article continues below advertisement
Even though the water that collects in the drip pan should evaporate, it's still water that's coming from a fridge packed with food, so there's going to be some gnarly organic reactions going on in there. Like one commenter put it, "It drains to a container above the compressor at the back of the fridge towards the bottom. The heat from the compressor evaporates the water. But it should be lifted out and washed occasionally."
If you want to get right to cleaning your refrigerator pan, there are some pretty good guides online for the best approach. You'll probably want to check the manual of your individual fridge first, though, as accessing the pan varies from model to model.