Texas Woman Says She Accidentally Drove to Mexico While Trying to Get to Home Depot
After a Texas woman shared that she drove to Mexico instead of Home Depot, social media users immediately understood her feelings.
Living in a border town comes with many pros and cons. For starters, people can explore a new area for a change of scenery, cuisine, and an overall experience. On the flip side, some folks can find themselves dealing with anxiety navigating their own town without accidentally crossing over into another country. Driving becomes an important task since one wrong move can mean you're across the border before you know it.
Article continues below advertisement
So, it isn't surprising that one woman found herself dealing with the worst-case scenario while living in a border town. In a TikTok video, a Texas woman shared that a drive to Home Depot turned into an unexpected trip to Mexico. Here's the scoop.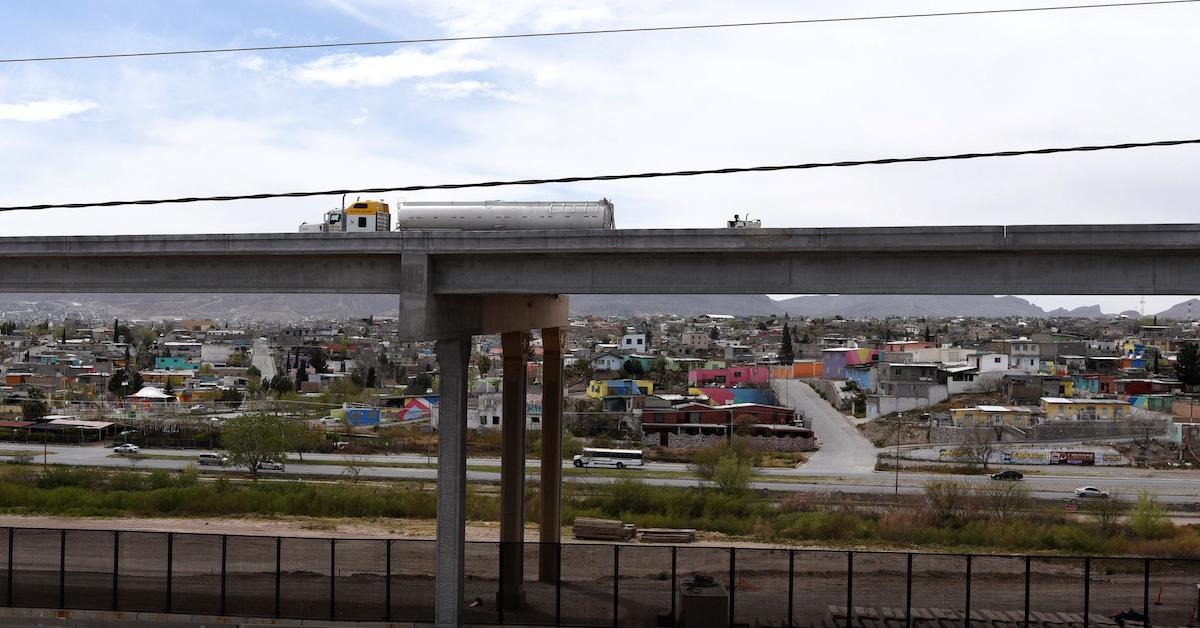 Article continues below advertisement
A woman drives to Mexico instead of Home Depot.
It's safe to say this woman has a story to tell her grandchildren. In an Oct. 13, 2023, TikTok video, creator Trinity (@thetrinityjackson) shared that a simple trip to Home Depot landed her in Mexico.
"A mistake you only make once for sure," the video caption reads.
As the video starts, Trinity is in her car and recalls her experience. She shared that she currently lives in El Paso, Texas, and has only been a resident for two weeks. She isn't even sure what part of town she lives in.
Article continues below advertisement
Trinity said that her mom came to visit her and she dropped her off at the airport. Trinity's mom reminded her via text that she needed to go to Home Depot to get zip ties.
She proceeded to put Home Depot into her navigation and drive to the location. Based on the navigation, Home Depot was only 10 minutes from her location. So, Trinity presumed it would be an easy drive.
Article continues below advertisement
Trinity put on her music, had her dogs in tow in the back seat, and followed the route. However, as she was driving, she saw an exit that said "Port of Juarez."
Unfortunately, she was too close to the sign to realize where she was until it was too late.
"I drive through and I see signs that say, 'Hey, don't bring this,'" the woman said. "I'm looking for anywhere I can pull off and I didn't mean to do this kind of turnaround after this never happened."
Article continues below advertisement
Trinity wasn't able to find somewhere to pull over and eventually found herself at the Border Patrol. After seeing a worker, she asked for help, but the man didn't speak English. As the two spoke with the help of Google Translate, the man asked for vehicle registration.
Article continues below advertisement
After frantically looking for the document and the worker seeing her frazzled, he looked over the documents she did have and decided to allow her to cross over. He told her to tell Border Patrol reps that she simply didn't mean to come to Mexico.
After waiting her turn in line and explaining the situation, she was allowed back into the U.S. Sadly, Trinity explained that she didn't even make it to Home Depot.
Article continues below advertisement
TikTok users understand Trinity's misstep while driving.
Unfortunately, it's easy to end up somewhere you have no intention of going, especially if you aren't familiar with the area. So, once people watched Trinity recall her experience, many sympathized and also shared that they experienced a similar incident.
"It happened to me! I was visiting El Paso with four kids and missed one exit. I ended up in Mexico with nowhere to turn around. I was in tears," one person shared.
"This almost happened to me when visiting El Paso. Yup, it's so easy to miss that exit. I'm Mexican and I was STRESSING. I did not want to go to Juarez," another user said.
"I accidentally drove into Canada. I realized what I did once I saw the speed limit. I turned around just in time they said the popo was out to get me😂," one person shared.
The moral of the story is to make sure you pay attention while driving.