This Woman Quit Her New Job Mid-Training on a Zoom Call and We Love Her for It
When this worker quit her job on the Zoom call, her bosses could hardly believe it. It didn't help that she simply could not stop laughing.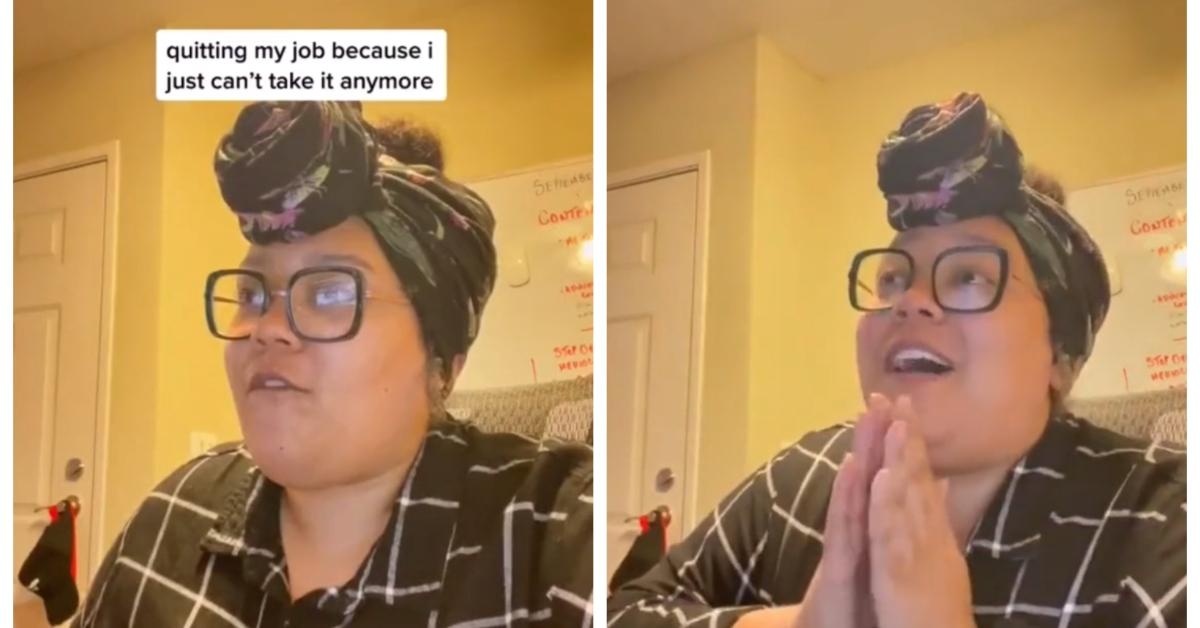 Heroes come in many forms. There are people whose actual jobs involve saving lives, while some folks look up to the parent or guardian who was consistently there for them when it was needed. Teachers, doctors, nurses, and advocates frequently fall under this category. But, I would like to nominate a new champion.
Article continues below advertisement
TikTok user @thisisjessicarose, real name Jessica Rose Schrody, showed the world that we don't have to put other people's feelings ahead of our own, when she quit a job mid-Zoom call. What made this decision even more epic was the fact that Jessica laughed her way through her final few minutes, then tossed in a bit of self-promotion as icing on the quitting cake. It's time to take notes because school is in session.
Article continues below advertisement
Jessica Rose quit a job while on a Zoom call in the most delightful way.
I recognize the look on Jessica's face as she stares blankly at a screen being overtaken by a Zoom call. Chaos usually ensues as people talk over one another. At least one person has forgotten to mute their mic and at the very worst, a camera accidentally remains on during an intimate activity. Perhaps one of the only silver linings to the Zoom call, apart from pajama bottoms, is the ability to exit with the push of a button.
And while that is certainly the easy way out, Jessica had enough respect for the people at her new job to let them know she was quitting. Then she cracked up and could not stop laughing.
"...she left early too," says a woman on the Zoom call we cannot see, seemingly referring to another worker.
That's when Jessica chimes in. "Honestly, Anna, I think I'm gonna head out too," Jessica says. "You've been great," she adds as the giggles begin. "This training class has honestly been great but ... I just don't think this job is for me, so I am quitting."
Article continues below advertisement
Suddenly, several voices speak up at once. It's as if the Greek Chorus has become the Bleak Chorus as everyone protests Jessica's decision to leave. "Are you serious right now?" someone asks.
Meanwhile, Jessica can barely hold it together as she assures everyone that she is in fact serious.
"That's like a 12th grader dropping out of school," exclaims a woman.
Now Jessica is really losing it.
Article continues below advertisement
Jessica Rose then moves into advertising mode.
"She has kids to feed," someone snidely says.
"Honestly, my kids are gonna be fine," says Jessica. Things take an incredible turn as Jessica begins to toss out her social media information. "Y'all can follow me on Instagram," she barely squeaks out as the cackling reaches a fevered pitch.
"I'm not following the Instagram," declares one gentleman.
Article continues below advertisement
A woman named Anna doesn't believe that Jessica is really quitting, but Jessica doubles down. "I'm dead a-- serious," she says while chuckling. At this point, people on the Zoom are now laughing. How can they not? Jessica's guffaws are so contagious. I've never seen so much joy attached to leaving a job. It's liberating.
Article continues below advertisement
As if she's accepting an Academy Award, Jessica begins naming and thanking specific people on the Zoom. "Robin, keep holding it down," she yells while throwing her head back to laugh more.
"This has never happened to me before," says Robin.
This TikTok is from March 2023, so how is Jessica doing now?
Jessica has a massive social media following and is doing just fine!
As of the time of this writing, Jessica has a little over 153,000 followers on Instagram as well as nearly 500,000 followers on TikTok with 16.5 million views on her videos. Beyond her Baby Daddy Tears merchandise, the self-described digital creator has an ebook titled "What I Wish I Knew Before Followers."
Article continues below advertisement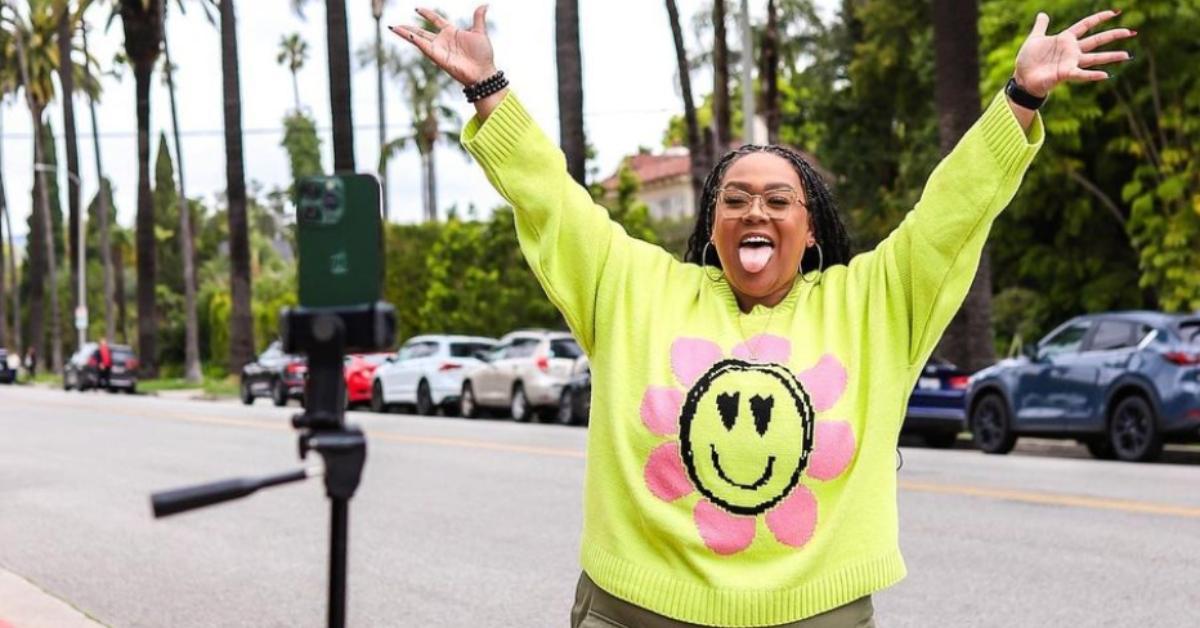 This book is a helpful guide for anyone who is trying to grow their social media following. "Expect humor, story-telling, tips, tricks, and literal receipts when we talk about money," she writes. "You'll walk away inspired, entertained, and with tools you can physically apply to step yo' internet game up."
Article continues below advertisement
If podcasts are your thing, subscribe to the She Really Had a Baby podcast where the conversation ranges from motherhood to social media; in other words, the alpha and the omega! On occasion a guest pops in to provide insight into other areas of life.
And of course, you can support Jessica the old-fashioned way be donating to her Patreon. If you're like me, you've watched that TikTok enough times to shell out a few bucks. Don't quit supporting creators! Quit jobs you don't like.