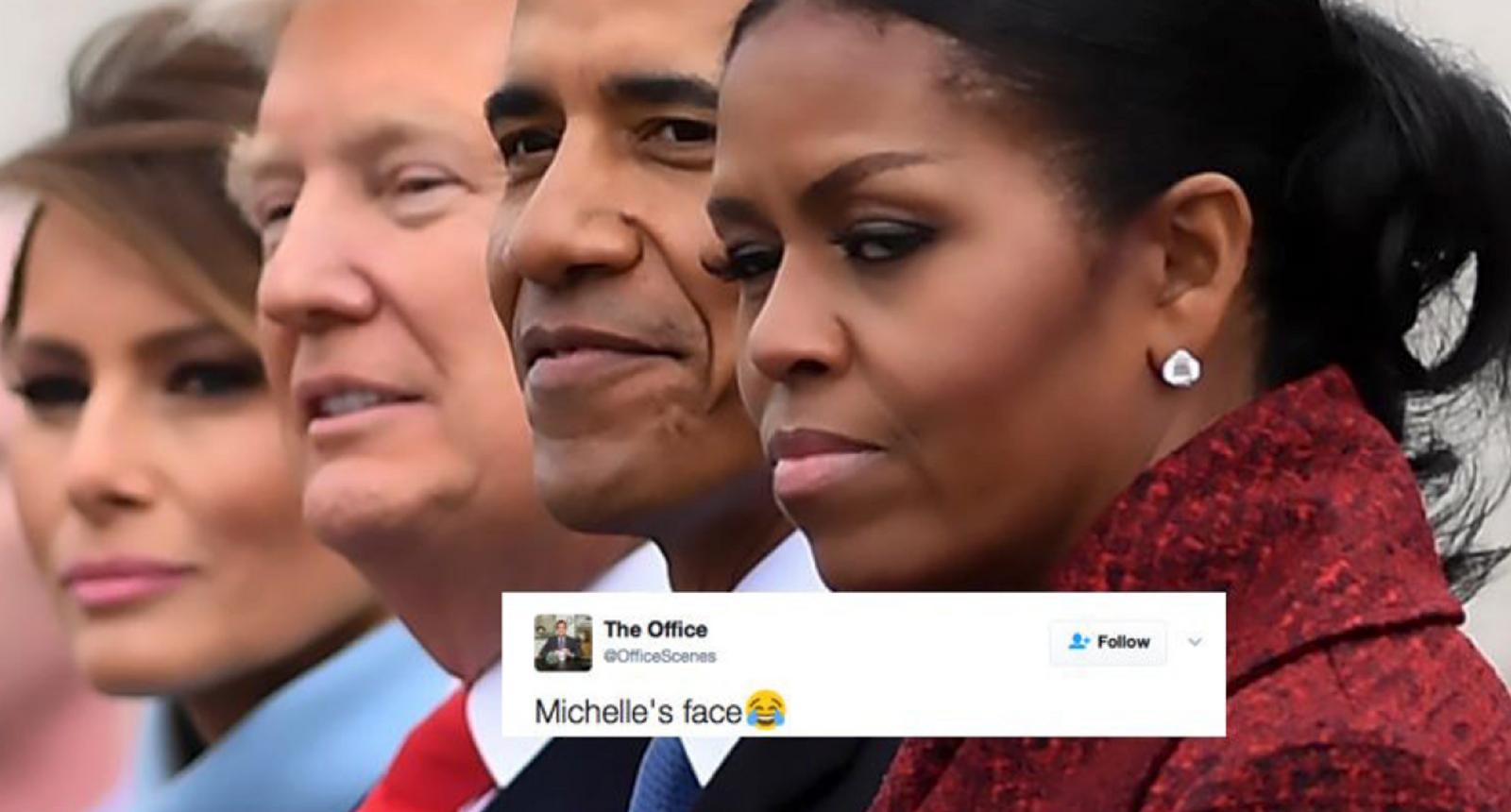 Michelle Obama Finally Broke Her Silence About Her 'Side Eye' During Trump's Inauguration
At Donald Trump's presidential inauguration, the former FLOTUS gave a side-eye for the ages, and we loved her for it.
There were several perfect moments captured on camera where Michelle Obama appeared to be launching shade at Donald and Melania. The judge-y glare yielded memetastic opportunities.
Here's looking at 'boo,' kid.
Article continues below advertisement
Melania offered Michelle a gift at an awkward moment.
Article continues below advertisement
Article continues below advertisement
But now that the dust has settled, Obama came forward and explained what was really going on behind the eyes. Much to our chagrin, she was not burning a hole through Melania's or Donald's heads with those glaring eyes, nor was she squinting from foreign particles doing the whirling dervish.
At the American Institute of Architects convention on Monday, Obama set the record straight about her facial expressions during a speech.
The former FLOTUS was simply trying to hold it together emotionally for her daughters, Sasha and Malia, as they performed one last walk-through of the institution the girls called home for many years.
Article continues below advertisement
"That moment of transition, right before the doors opened and we welcomed in the new family, our kids were leaving out the back door in tears, saying goodbye to people," Obama explained.
Article continues below advertisement
"I didn't want to have tears in my eyes because people would swear I was crying because of the new president," she added.
So that explains it, and it sounds perfectly legitimate. Obama made sure the day wasn't about her, and she saved face instead of turning on the waterworks.
But the face she gave in lieu of tears was still a gift for some of America who couldn't hold back their own sobs of despair.
She is sorely missed at the White House, side-eyes and all.