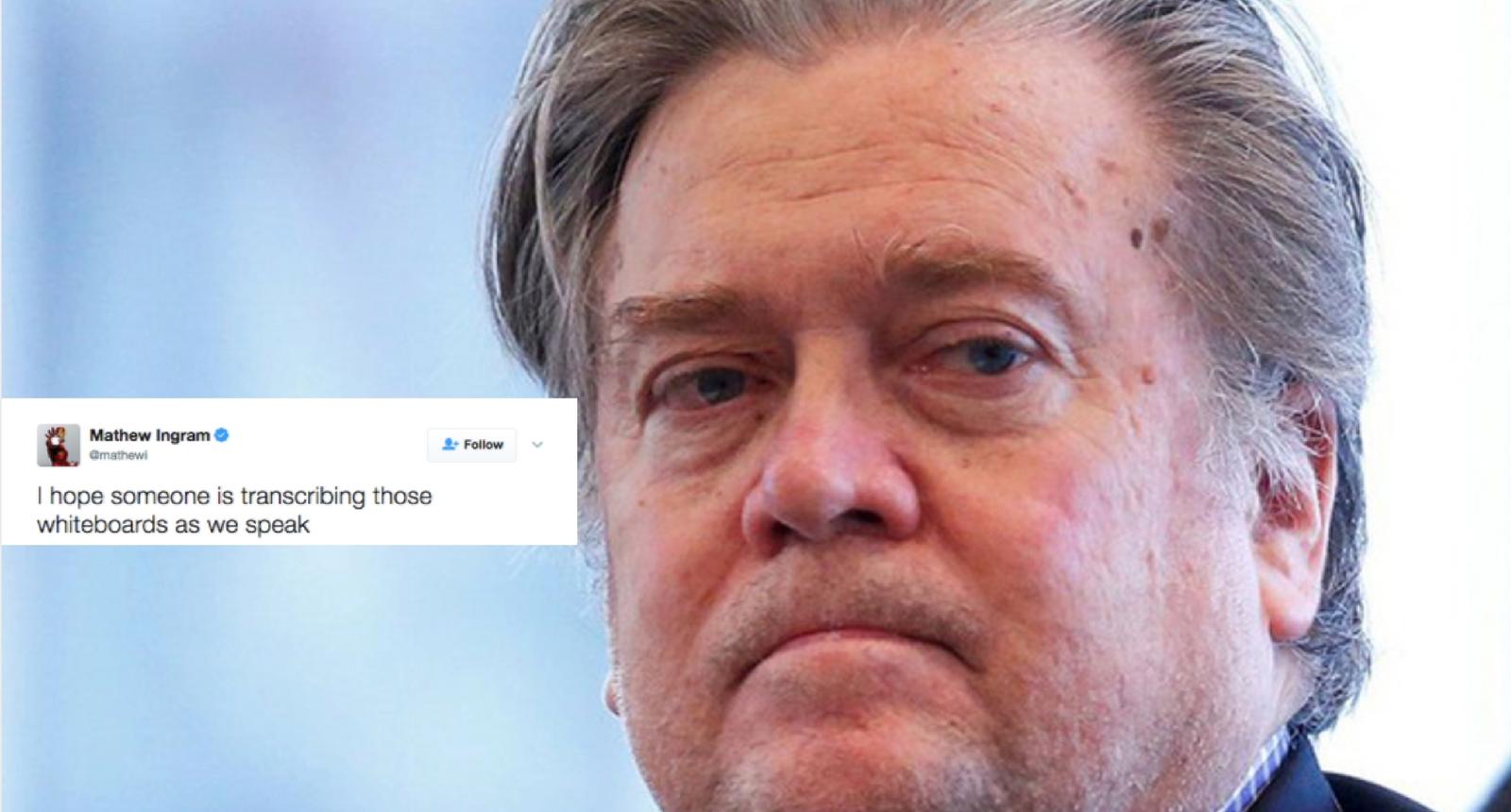 Trump White House's Plans Were Just Accidentally Leaked In This Photo With Steve Bannon
By Justin Luke
Anyone who's ever taken a selfie knows to always be aware of what's behind you. Steve Bannon is learning this lesson the hard way.
After meeting with Orthodox Rabbi Shmuley Boteach on Tuesday, a couple of photos were taken to commemorate the occasion, and that was that.

Or so Bannon thought.
Rabbi Shmuley took to Twitter to post the photos, clearly not aware of the "master plan" he had just revealed to the world.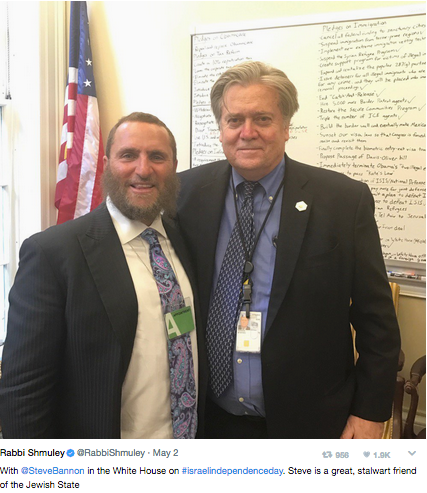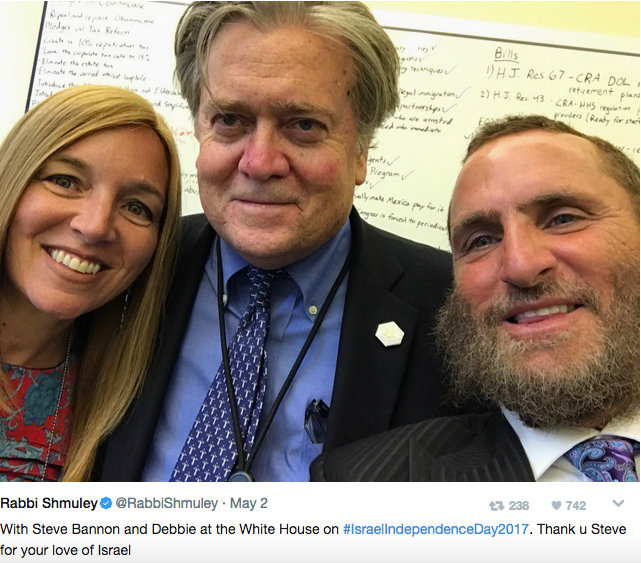 Some of the listed items on the agenda:
-End catch and release immigration
-restore the secure communities program
-triple the number of ICE agents
-Build the border wall and eventually make Mexcico not a threat
-Sunset visa laws
-Finally complete the bimetric entry exit visa travel
-Propose passage of Davis-Oliver bill
-Immediately terminate Obama's 'two illegal' law
-Pass "Kate's Law"
-Increase border patrol agents by up to 5,000.
So we can see they definitely have some lofty goals and these are just the tip of the iceberg it seems as there's actually two whiteboards full of complex problems they are tackling.
We can all thank the inventor of high-resolution camera phones for what followed on Twitter.
Twitter users were a mix of amused and pissed off.
There were theories that this was no accident, however. It could be an attempt by Steve Bannon to sabotage the administration that he's rumored to be close to leaving due to disagreements with several key cabinet members.
We've seen some massive bloopers from President Trump's administration, but this one may take the cake. Maybe next time they'll actually check what's in photos before sharing them on social media. Or you know, not carry around sensitive documents like they're a handbag.