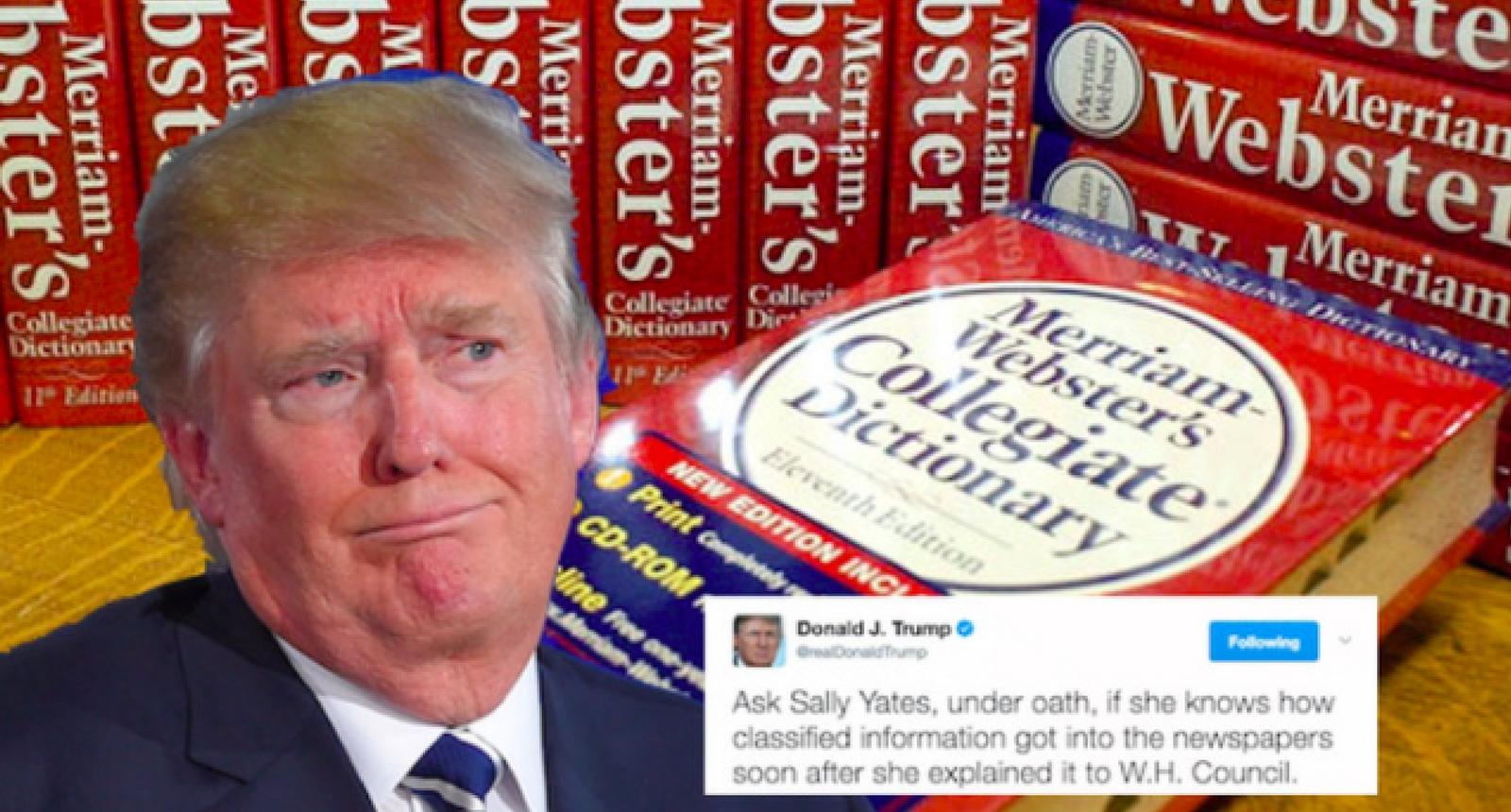 The Dictionary Just Schooled President Trump, And People Can't Stop Laughing
By Justin Luke
Merriam-Webster dictionary's Twitter account is always poised to exact linguistic injustice. Donald Trump was recently an unwitting pupil and has made many appearances on their account due to his poor spelling on many of his initial tweets.
The dictionary has been particularly vigil on tweets coming from the administration.
So when Donald Trump tweeted about deposed Attorney General Sally Yates' upcoming testimony on what she shared with the "White House council" regarding Michael Flynn's ties to Russia, Mirriam-Webster's sirens came a blaring to school the president on an incorrect homophone usage. Not a good look for the President. Who is spell checking these things?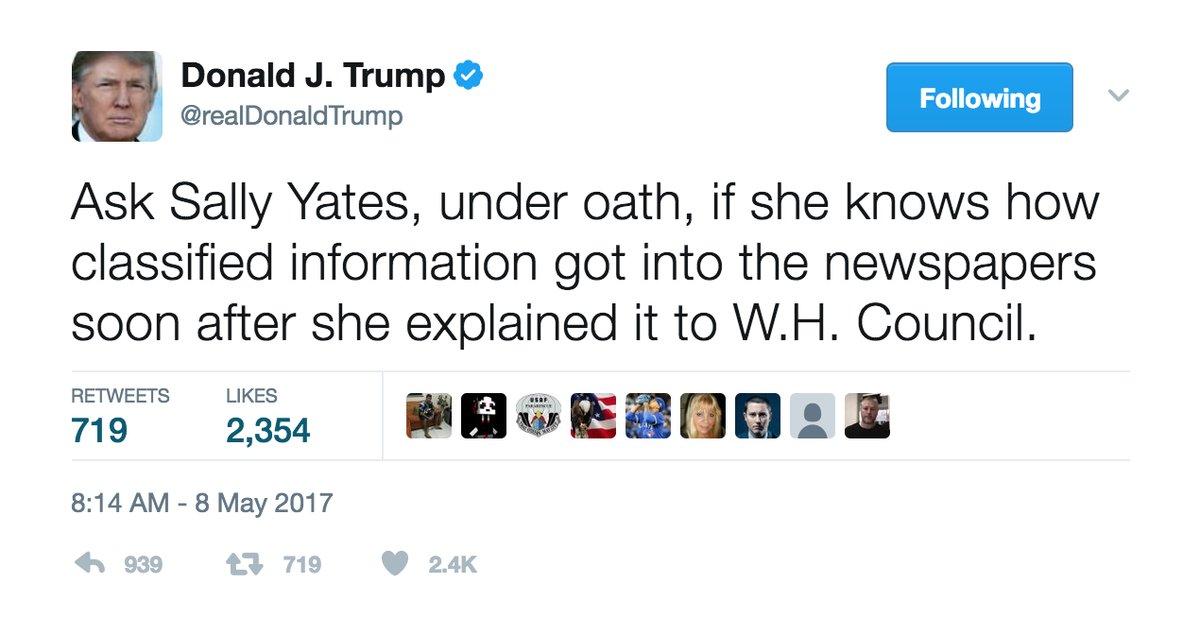 The dictionary's social media account broke down the difference between 'council' and 'counsel' for Trump. The goal was for him to realize that Sally Yates talking to a single person in an appointed legal position would make more sense within the context of his snarky tweet. They seem to have a point, though.
While coming clean and admitting to a mistake would be out of character, the president showed that the lesson was learned by taking down the previously erroneous tweet and replacing it with a new and improved one.
Others sounded off on Twitter.
The reaction to all of this has certainly been a favorable one for the reference book since Donald Trump announced his candidacy.
Jan Solomon, a Lexicographer at Dictionary.com, 's fascinations with the words Trump uses. Interest in the words: shrill, schlonged, bigly, xenophobia, trumpery, alt-right, rigged, braggadocio, temperament, hombre have skyrocketed.

For Merriam-Webster, righting the wrong was all in a day's work. Their Twitter account will always be on the lookout for the next offense - And there will be plenty more to come. But for now, they left us with: