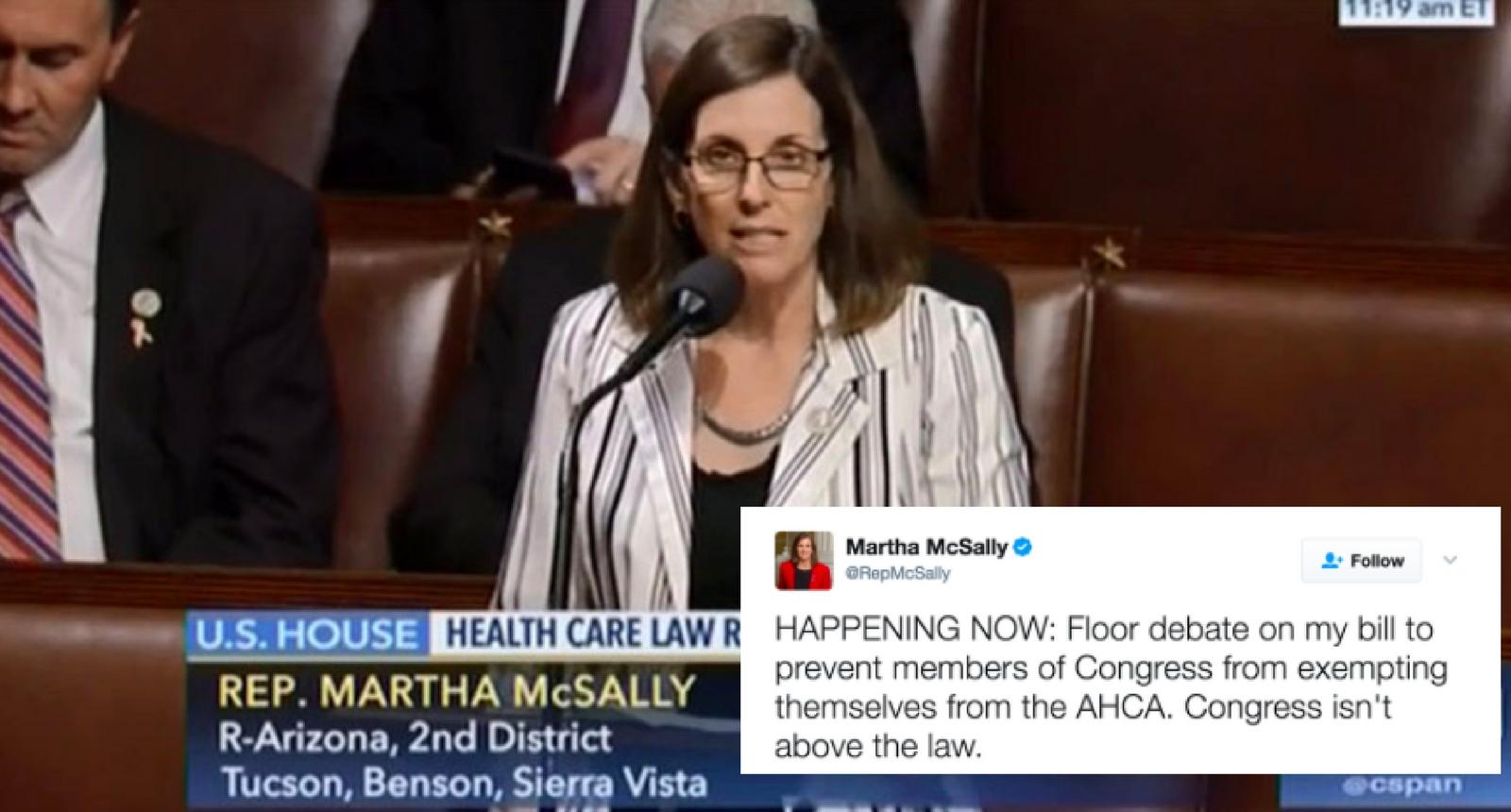 GOP Congressmen Will Now Have To Deal With TrumpCare, Thanks To This Woman
By Justin Luke
Everyone seems to agree: The American Health Care Act is bad for Americans. Though the Congressional Budget Office has yet to release its projections on how many people would lose coverage, many are already enraged at the idea that states will be allowed to waive Obamacare's guaranteed coverage of people with pre-existing conditions. This will create higher insurance rates for almost everybody, but most especially the old and the sick.
Though it was less publicized, the bill also contains an amendment called The MacArthur Amendment, which allows members of Congress to retain Obamacare's coverage of pre-existing conditions even if their state waives out of it.
Fortunately, Republican Congresswoman Martha McSally (Arizona) proposed an amendment to the bill which ensures everyone in Congress will have to face whatever fate they put upon the American people. In a speech on the floor of the House, she said:
Any law we pass that applies to our constituents must apply equally to Members of Congress as well. Anything short of that is hypocrisy. Congress must abide by the laws it passes and should be treated no differently than other hardworking Americans. My measure eliminates double standards by preventing Members of Congress from exempting themselves from American Health Care Act.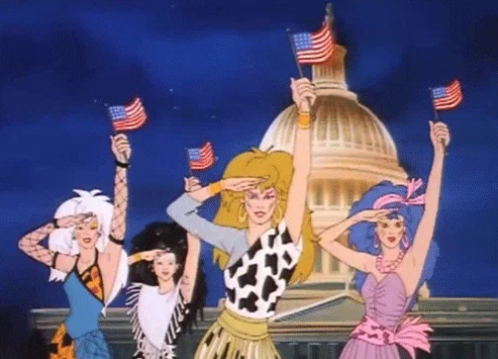 Though you'd be hard pressed to find someone who doesn't support McSally's most recent amendment, she's also garnered some criticism for her stance on the AHCA. After refusing to take a public stance for weeks, she said to her colleagues in a conference meeting:
Let's get this f***ing thing done.
Her constituents aren't too happy:
McSally's amendment passed 429-0. Apparently the GOP didn't feel too ashamed to include the McArthur Amendment, but didn't want to get caught voting for it. Members of Congress will now have to live under the laws they pass.
Either way, the bill's future is uncertain. Before it becomes law, it will have to pass the Senate, where Republicans hold a slim 2-person majority. Many Republican Senators have already expressed their disdain for the AHCA, stating another vote won't happen until the CBO publishes its predictions on how this new legislation will affect the country.