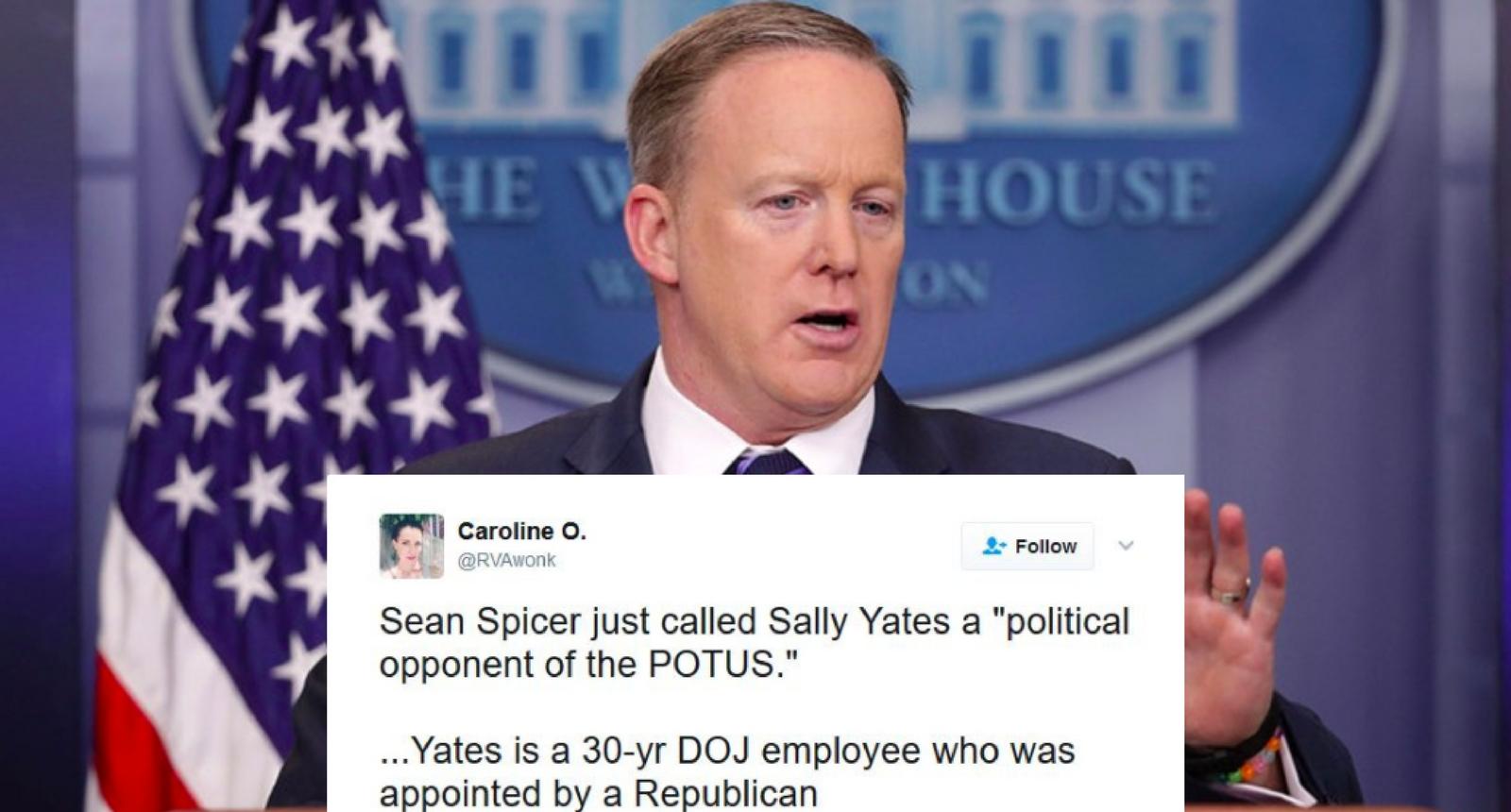 Sean Spicer Just Tried To Blame Hillary Clinton For A Trump Problem, And Nobody's Having It
By Justin Luke
White House Press Secretary Sean Spicer is one of the special treasures to come out of President Donald's Presidency. It's not his lies or his hysterical method of delivering half-truths. It's Spicer's conviction, his belief that what he's reporting is factual and everyone is wrong if you think he's wrong. He's gone so far many think he's convinced himself he's telling the truth.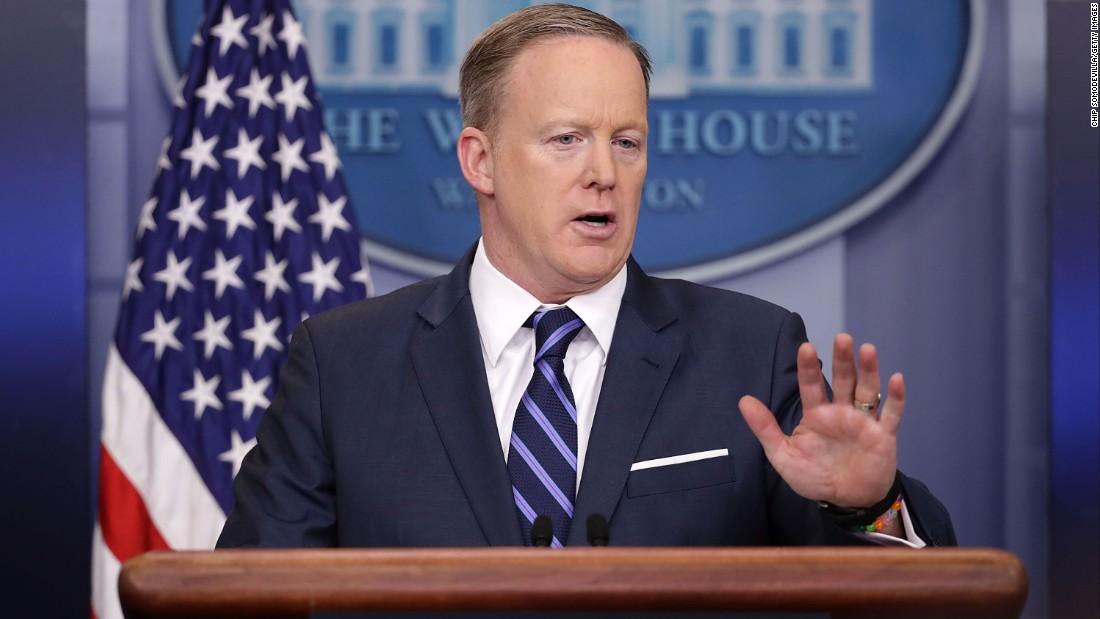 Spicey's most recent farce was, surprisingly,, but rather misspeaking about former acting Attorney General Sally Yates. When asked about Yates' political ties and preferences during President Donald's presidency and why she was fired, he said:
[She is] someone who is not exactly a supporter of the president's agenda. Who, a couple days after this first conversation took place, refused to uphold a lawful order of the president. Who is not exactly someone that was excited about President Trump taking office or his agenda… We did what we were supposed to do. The president made, ultimately, the right decision… [She was] appointed by the Obama administration and a strong supporter of Clinton.
"[She was] appointed by the Obama administration and a strong supporter of Clinton."
This definitely got Twitter talking.
While President Obama did appoint Yates to Deputy Attorney General in 2015, before she was a U.S. Attorney General for Georgia, appointed by George W. Bush. Even before that, she had a career with the Justice Department stretching back years.
Of course, Spicer didn't stop there in his claims about Yates' loyalties.
And if that wasn't enough, Spicer repeated previous statements that Sally Yates simply gave the White House a "heads up" in regards to former National Security Advisor Michael Flynn's ties to Russia.
What a treasure. One day he'll stop lying, one day.