Donald Trump Jr. took to Instagram the morning of Thursday, May 11th, to  complain about "censorship" on Twitter. He sent out a photo with the  hashtags #obamacare, #censored, #twitter, #freespeech, and #thought.
And here's the tweet Trump was quoting: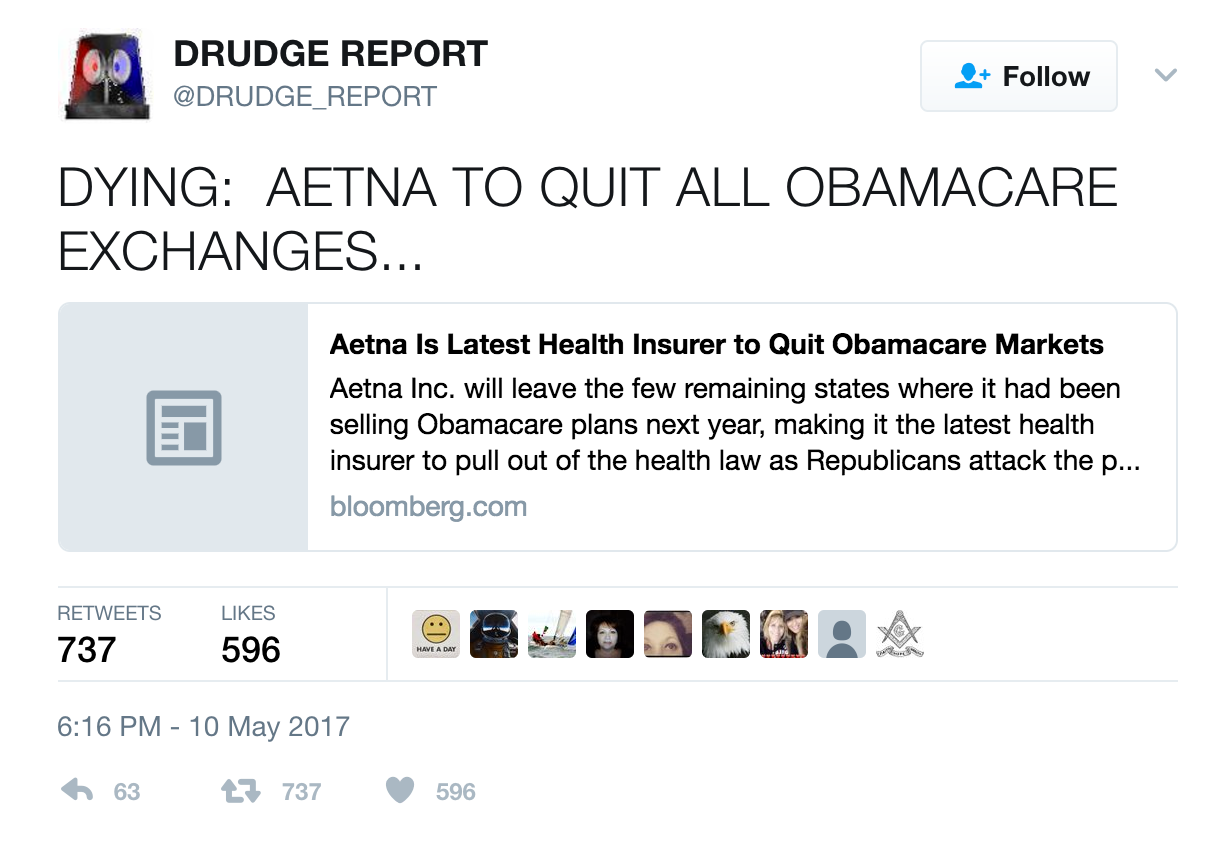 Though many have no problem seeing the tweets, many other users, including Trump's wife, can see only this message: 
This Tweet is not available because it includes potentially sensitive content. 
In his Instagram caption, Trump Jr. wrote:  
I don't think there is anything remotely controversial or offensive about the truth here and yet it seems @twitter decided to at least partially censor the tweet. 
It turns out, this is all a little issue with people's settings. If you  go down into your Twitter privacy and safety menu, you'll find this:

If you have a check mark on "display media that may contain sensitive  content," as the photo above shows, you'll be able to see Trump's tweet.  If not, Twitter will not show it to you.
Why was Trump's tweet marked sensitive? It's hard to tell. The Drudge Report  (the news aggregation site Trump was quoting) could have listed itself  as an organization that occasionally tweets sensitive content, but  Twitter cannot confirm or deny another user's private account  information. However, Twitter does confirm that if Drudge Report HAD marked themselves as tweeting sensitive content, this is exactly how it would look when someone tried to quote them.
It's also possible that users flagged the tweet as spam or marked it as  abusive, though any resulting actions would have to be the result of  further review by Twitter's moderators. It seems unlikely they'd be  willing to block Trump's tweet while they let Mike Huckabee push jokes  this bad out into the world: