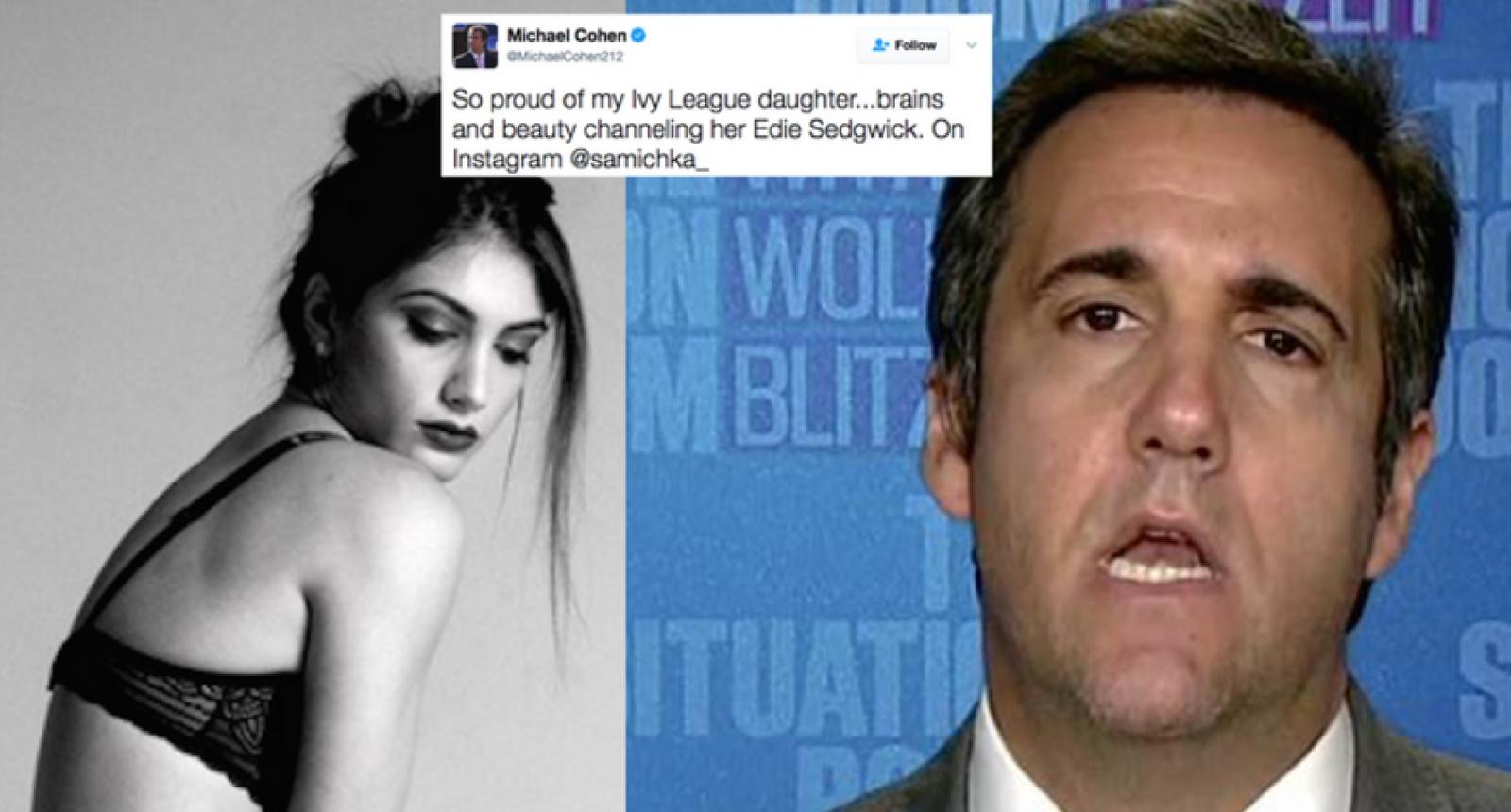 President Trump's Lawyer Just Tweeted A Photo That Has Many People Creeped Out And Concerned
By Justin Luke
Trump's lawyer Michael Cohen is so proud of his beautiful daughter that he went public with his affections.
The attorney, adopting Donald Trump's M.O. of posting cringe-worthy tweets, shared a photo of his college-aged daughter in lingerie with the caption: "So proud of my Ivy League daughter . . . brains and beauty channeling her Edie Sedgwick"
In addition to sharing with the world a semi-nude photo of his daughter, the attorney comparing her to the 60s socialite who died at 28 from a drug overdose and alcoholism certainly rattled nerves. And on Mother's Day, no less.
When the Internet expressed their disdain over the post, Cohen went all commander-in-tweet on them. One user tweeted, "POTUS wants to date his daughter, the VP calls his wife 'mother,' and DJT's attorney posts spank-bank material of his daughter."
To that, Cohen had one word to say that amplified his tweet's creep-factor.
Michael Cohen was given a reality check.
But Samantha Blake Cohen wanted to settle the score on her father's controversial tweet once and for all. She told , "My father does not think I'm 'hot' and him posting a professional photo taken of me in a bra and pants does not mean he sexualizes me."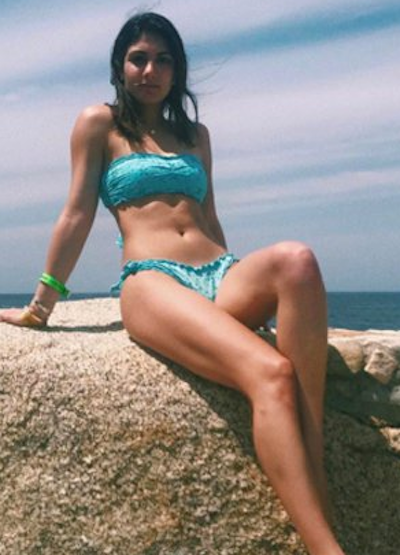 "There is nothing inappropriate in the picture," she stressed. "And those who seek to make it something it is not are merely Trump haters who are using this as an opportunity to stir up drama. I find it hypocritical that those who consider themselves liberal would criticize a woman embracing her body … it is tasteful and it is demure."
She implied this was not merely a dig at her father's politics and that the contention was part of a bigger picture. "This is an example of the media blowing things out of proportion and using an easy target, a young woman, as a vehicle to tear down other young women…How would you feel if people thought your father was sexualizing you? Wouldn't you feel hurt and embarrassed? You would? So just because you don't agree with his politics doesn't mean you have to succumb to a level of bullying."
Unfortunately, her father's past ill-advised comment doesn't make a good case for his moral code.