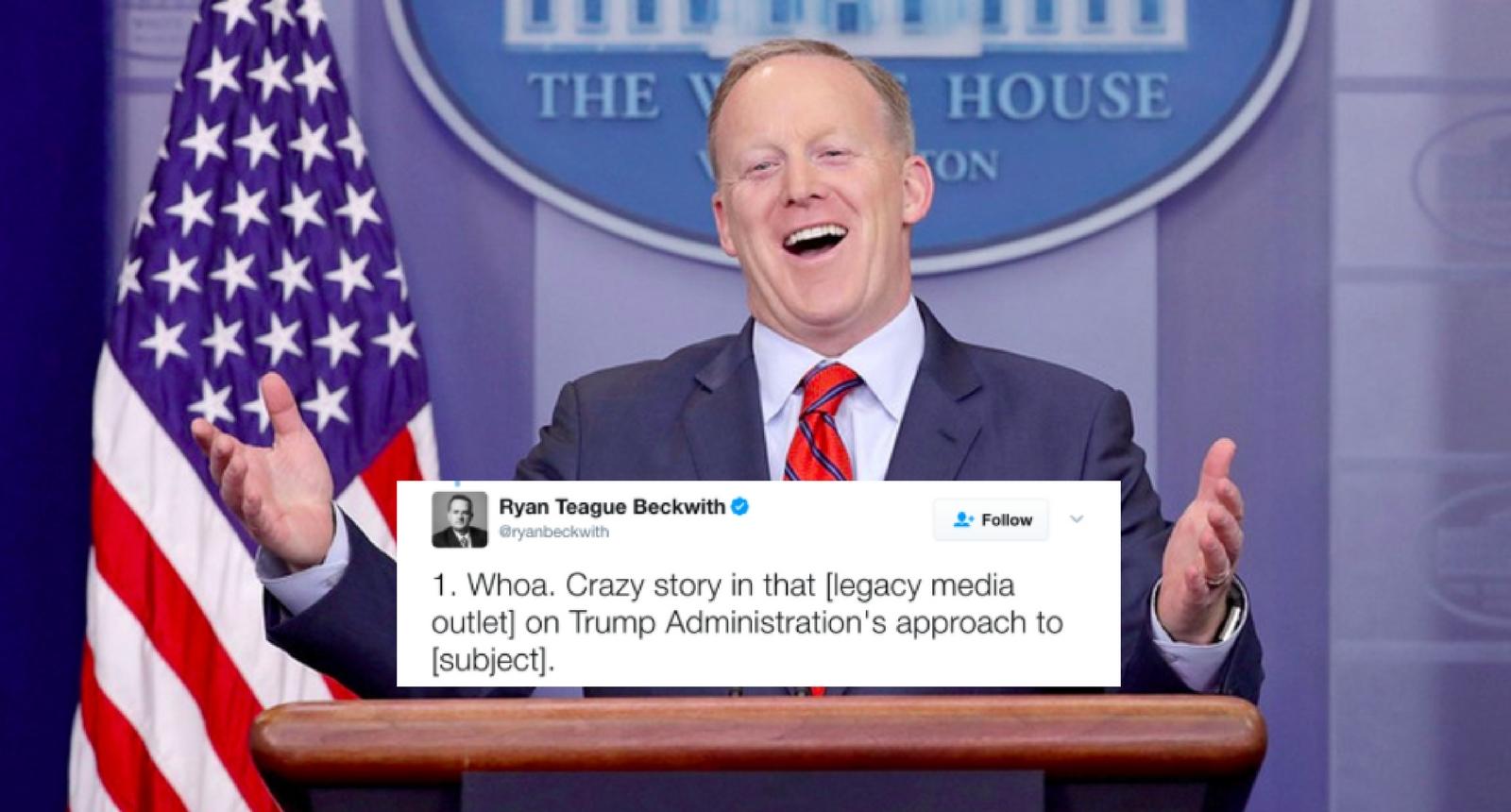 A Man Just Broke Down Every Single Trump Controversy In One Perfect Twitter Rant
By Justin Luke
Ryan Teague Beckwith is a political editor at TIME's Washington D.C. bureau, so he's become quite familiar with how the media covers each controversy generated by President Donald Trump. Trump is always in the headlines and tracking the cycle of what happens when he dumb something controversial has gotten somewhat routine. It turns out, each instance has fallen into a pretty typical pattern. On Tuesday, May 16th, he decided to take us through it step-by-step on Twitter:
Here comes the inevitable news coverage:
Then we give Melissa McCarthy something to work with:
But of course the White House won't back down in the face of truth:
Then the White House sends out their spin-masters:
This will greet you as you wake up the next morning:
White House staffers can't be big fans of this step:
These Republicans Senators aren't the only ones who find it "troubling."
Speaker Paul Ryan comments:
Majority Leader Mitch McConnell just wants to "get back to work." Yeah we've certainly heard this one before -- unfortunately it's one of the cliche, hollow phrases politicians use to change the subject under controversy.
But does the controversy make any difference?
Conservatives media outlets offer their take:
Before long, it starts all over again. You may think these tweets sound oddly familiar - hopefully, something will come along to break the pattern soon enough but for now check this out:
This is so spot on. Trump does a lot of dumb things and definitely seems to have a new controversy every day so seeing it put like this is a breath of fresh air. It's just one deflection after the next. Hopefully the media stops playing into his hands in the future.