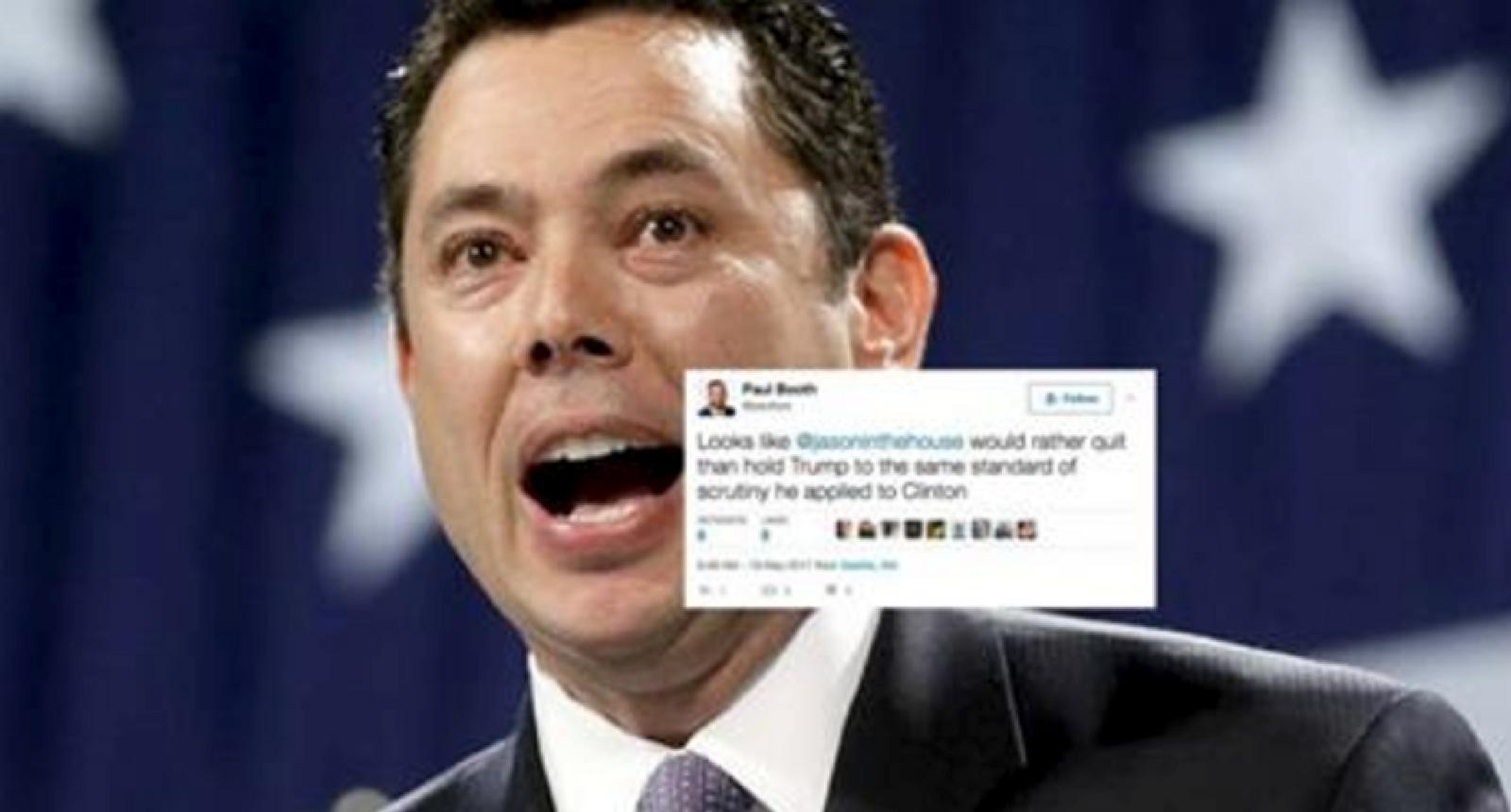 Republican Jason Chaffetz Just Made A Controversial Announcement, And People Are Calling Him Out
By Justin Luke
Representative Jason Chaffetz (R-UT) has announced his early departure from Congress.
Chaffetz plans to step down on June 30. Chaffetz is the chairman of the House Oversight and Government Reform Committee. Earlier this week, Chaffetz demanded that FBI officials turn over "memoranda, notes, summaries and recordings" of discussions between President Donald Trump and former FBI Director James Comey, whom Trump fired on May 9.
Chaffetz's letter to the bureau requests for all records to be turned over to his panel by May 24. These documents, Chaffetz wrote, would "raise questions as to whether the president attempted to influence or impede" the FBI's investigation.
Chaffetz told reporters he was "trying to do the right thing" by notifying his colleagues in the House of his departure weeks before he steps down. He added that the transition to a new Oversight chairman "doesn't have to be immediate but also doesn't have to be on my last day either." (The House will convene on June 5 to consider his replacement.
But many on social media raised their concerns that Chaffetz––and untimely exit––might imperil the ongoing investigation into whether the president and his associates colluded with Russian operatives to win last year's election.
Others within the party criticized Chaffetz for his inaction on the subject of the investigations.
"If he's a lame duck for another five weeks … why would you start such a big event, with the Comey hearing, and then switch horses in the middle of the stream?" asked one senior House Republican aide who spoke to reporters on condition of anonymity. Big words from his colleagues.
Do you think his move was in the wrong? Many seem split on it but it seems strange for a congressmen to announce that then hold such a large event.