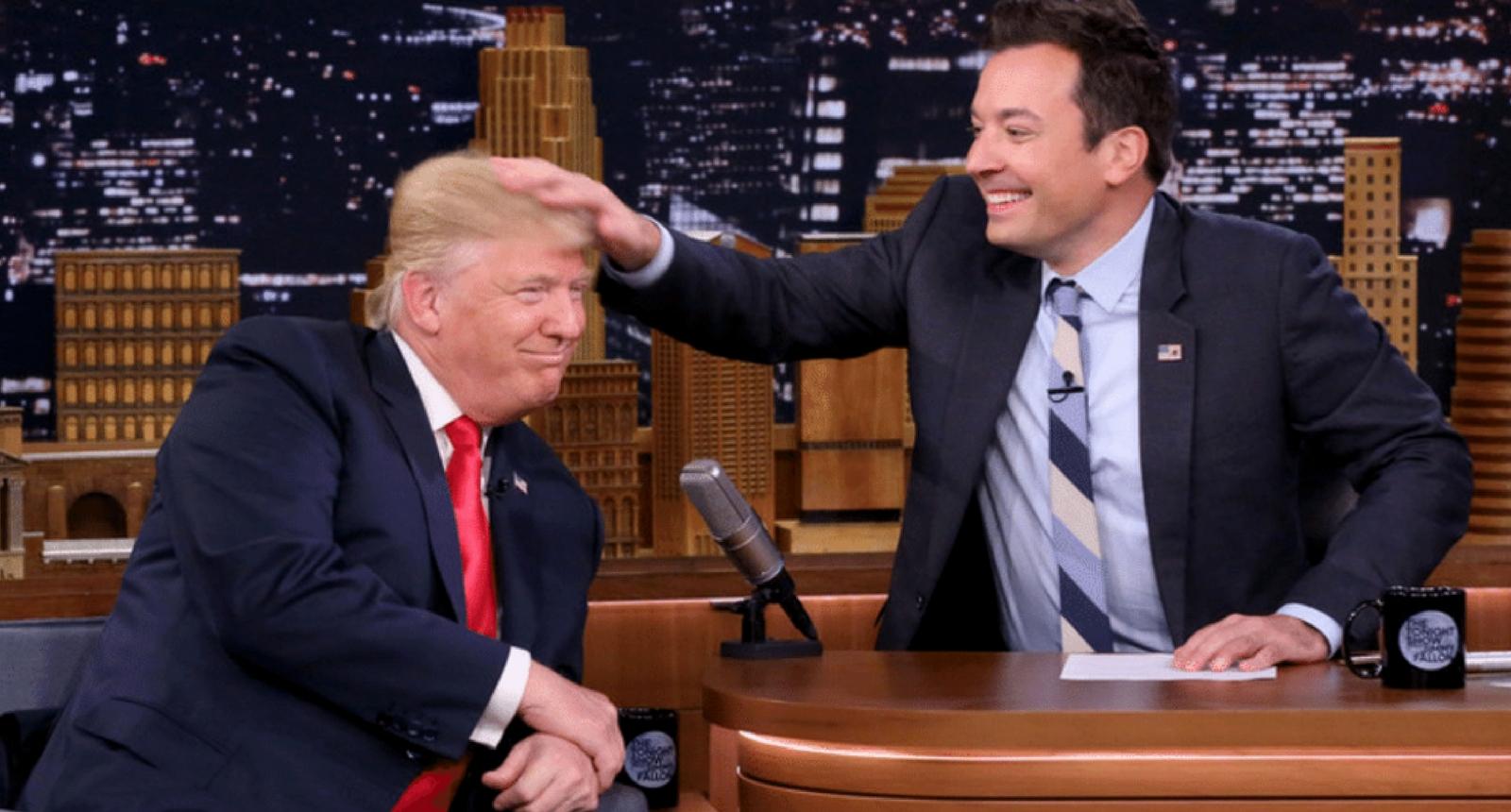 Jimmy Fallon Just Admitted How He Really Felt About Interviewing President Trump
By Justin Luke
Jimmy Fallon's had a hard time since he hosted Donald Trump, then the face of an insurgent presidential campaign, on his show.
"I didn't do it to humanize him," Fallon said in a profile for The New York Times. "I almost did it to minimize him. I didn't think that would be a compliment: 'He did the thing that we all wanted to do.' "
"Because the next time I see you, you could be the president of the United States, I just wanted to know if there's something we could do that's not presidential really," Fallon said at the time.
Then Fallon asked him, "Can I mess your hair up?" before doing just that, concluding with, "Donald Trump, everybody!"
The Atlantic referred to the moment as "a destructive and self-indulgent mistake." Fellow late-night comedian Samantha Bee said that "inviting him [Trump] on their flagship comedy programs to show millions of Americans what a fun guy he is."
Twitter users also weighed in.
Fallon admitted the controversy took an emotional toll.
"After this happened, I was devastated. I didn't mean anything by it. I was just trying to have fun," he said, adding that he had trouble reading reactions online.
But the funnyman added he does not want to be "bullied" into making more political humor. In contrast to the left-leaning Stephen Colbert, whose program has eclipsed Fallon's in ratings, Fallon has usually taken a more "middle ground" stance.
"I don't want to be bullied into not being me, and not doing what I think is funny," he said. "Just because some people bash me on Twitter, it's not going to change my humor or my show."