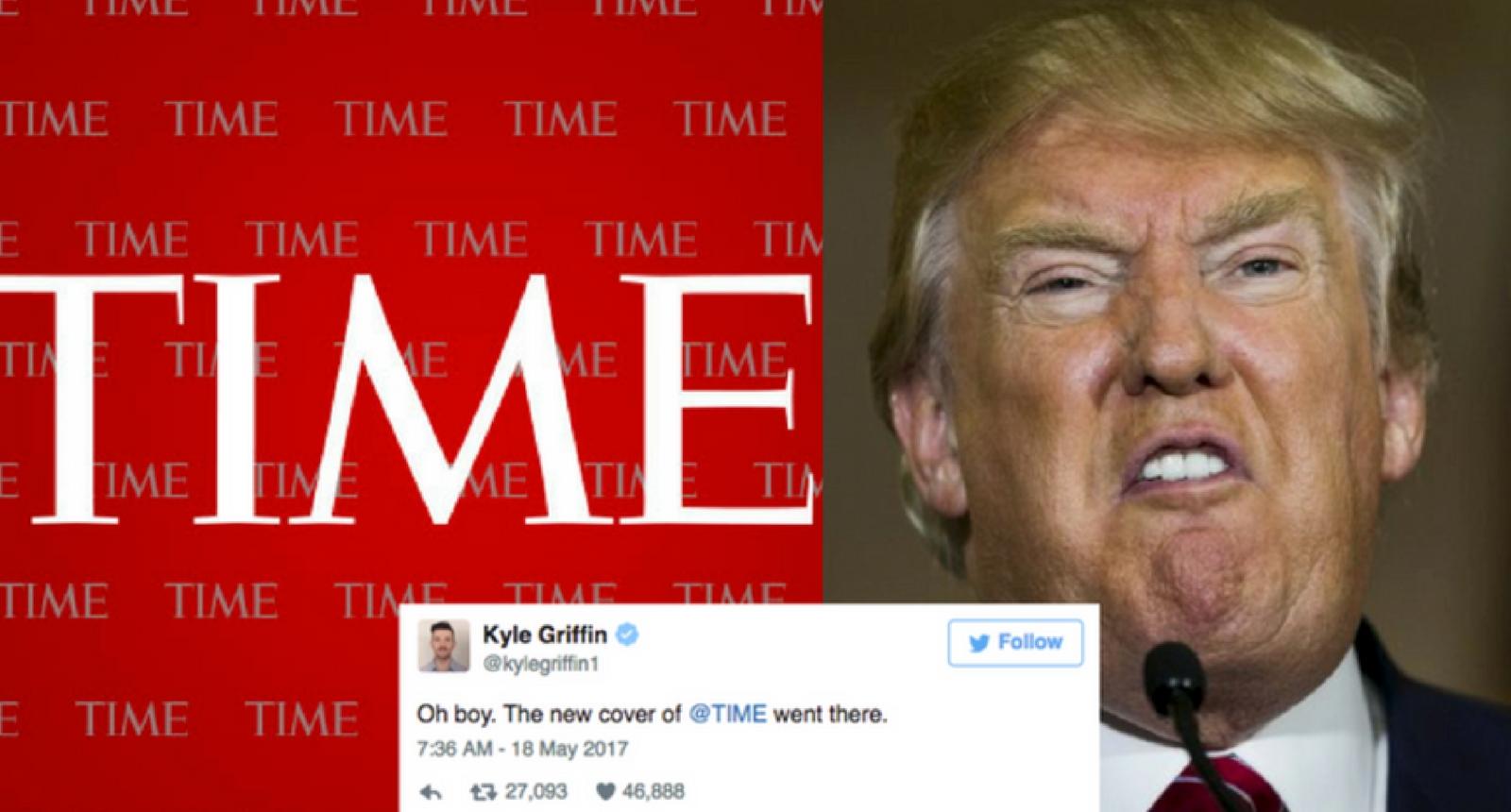 Time Magazine's New Cover Just Slammed President Trump, And People Love It
By Justin Luke
Even before he became president, the media just couldn't resist writing up the ridiculous things that came out of Trump's mouth. He's always seemed to say the wrong things at the wrong time. He's just notorious for just speaking before really thinking about it, something that hasn't left him with the arise to the office of the Presidency. So needless to say there is still plenty of content for the late night comics to work with, and he provides it all for free. In the space of a week, the Trump administration has been rocked by controversy and accusations of Russian collusion. Late last week, Trump fired FBI Director James Comey over his handling of the Clinton email investigation, leaving many worried that his investigation into possible Russian influence in the 2016 election would go with him.
But since then, it was reported by various outlets that President Trump shared classified information with Russian officials and that Trump had asked Comey to drop the investigation into Michael Flynn. This prompted the Justice Department to appoint former FBI Director Robert Mueller to lead the Russia investigation. As you can imagine, Trump wasn't happy.
In a not-so-subtle jab at President Trump's relationship with Russia, Time's newest cover, for their May 29th edition, features the White House slowly being morphed into Moscow's St. Basil's Cathedral.
Time even created an animated version of the cover for their online subscribers.
Twitter users took it upon themselves to spice up the animated cover.
Here's a version with audio of Trump talking about Russia:
Here's one featuring music from the popular Russian video game Tetris:
And while many are applauding the cover, it also has its critics.
Also, MAD Magazine claims to have used that idea first:
This comes after Time has committed several covers to Trump and his administration since his presidency began, many of which have been critical of his actions.
Trump is known to enjoy the magazine, with several copies of past editions, many featuring himself on the cover, said to be displayed on his desk at Trump Tower.
It seems unlikely that this cover will join the rest.