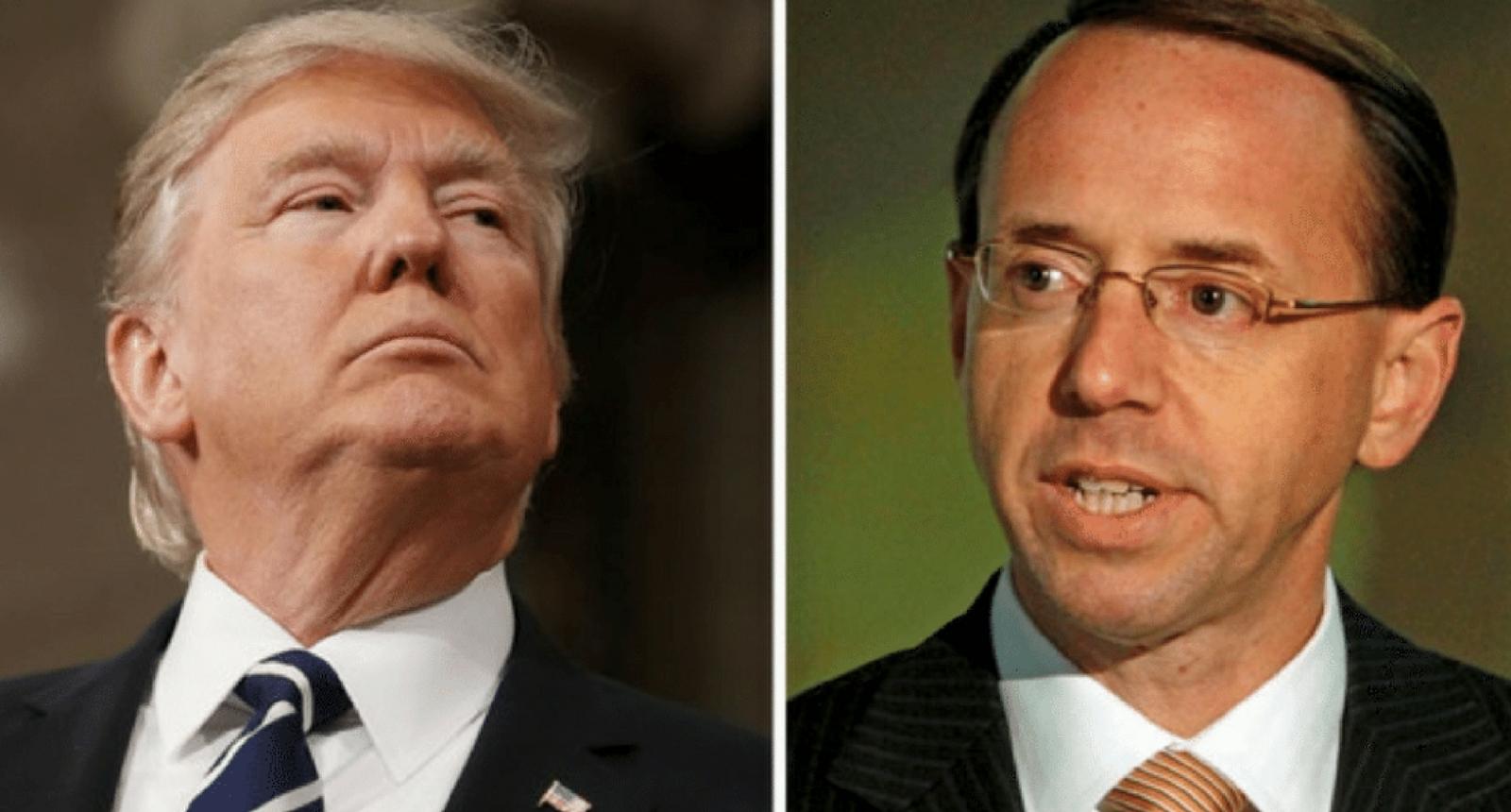 The Deputy AG's Testimony Just Made The Comey Situation Even More Complicated
By Justin Luke
Deputy Attorney General Rod Rosenstein Thursday told the U.S. Senate yesterday that he was aware of President Donald Trump's decision to fire ex-FBI Director James Comey...
...before he addressed a memo to the president indicating he had lost confidence in the FBI director.
Rosenstein made the admission during a closed-door briefing for all 100 senators where addressed the controversy that's dogged the Trump administration since the president fired Comey on May 9. Comey was conducting a probe into whether Trump and his associates colluded with Russian operatives to win last year's presidential election.
"He knew that Comey was going to be removed prior to his removal," said Senator Claire McCaskill (D-MO), after the briefing.
Rosenstein knew Comey would be fired "the day before," said Senator Dick Durbin (D-IL), in another sign that Trump made his decision before the memo arrived on his desk.
At first, the White House denied that Comey's firing was precipitated by Rosenstein's recommendation. Trump contradicted the official White House statement, telling NBC News that he had decided to fire Comey "regardless" of the memo.
Yesterday, Trump did another about-face, saying Rosenstein's "very, very strong letter" was instrumental to Comey's sacking.
Rosenstein made his appearance before the Senate after a highly charged week for the Trump administration.
Trump's dismissal of Comey prompted legal experts to argue that his actions constitute grounds for an investigation of Trump for possible obstruction of justice.
A New York Times report Monday revealed that Trump asked Comey to halt the criminal investigation into ex-national security adviser Michael Flynn, who provided false information about his communications with the Russian government.
Another New York Times report revealed that Trump appointed Flynn to his post despite Flynn's warnings to the transition team that he was under federal investigation for secretly working as a lobbyist for the Turkish government.
Earlier this week, Rosenstein announced he'd appointed former FBI Director Robert Mueller as special counsel for the Russia investigation. Democrats pressured Rosenstein to appoint a special counsel after the role his memo played in Comey's dismissal came to light.