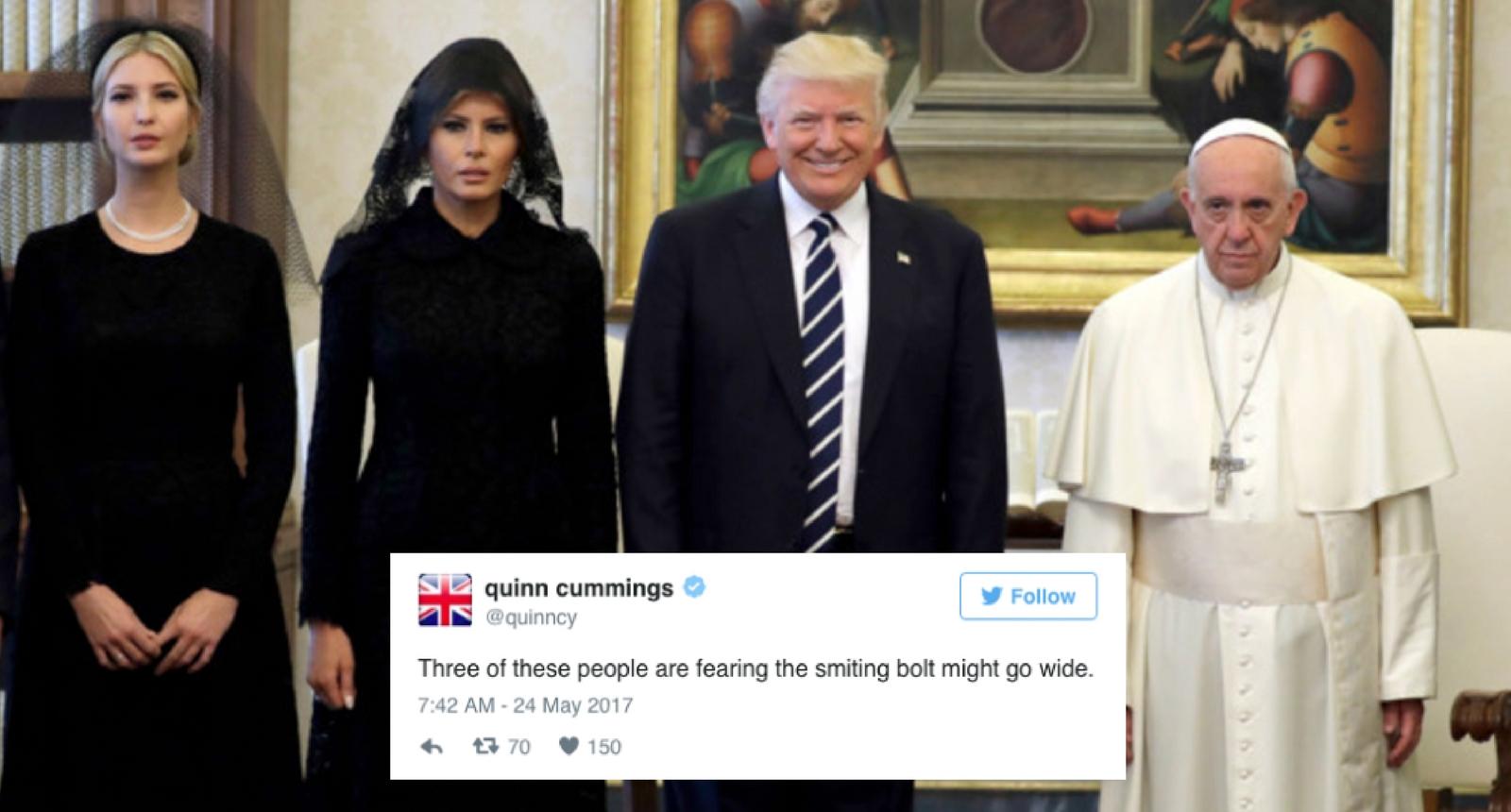 The Trumps Just Had An Awkward Photo Op With The Pope, And The Memes Are Glorious
By Justin Luke
It's no secret that the Pope and Donald Trump don't see eye to eye on almost every major social issue the world is facing right now. The Pope is known for his empathy, something that many have made clear that Donald Trump does not have, and it has already led to a number of awkward exchanges between the two ever since Donald Trump was still on the campaign trail.
The Pope is still seen as a major political figure and while he's visiting those who look up to him for guidance across the world, photo ops with the host country's leader along with any other world leaders on site are a regular thing. The thing is, what kind of photo can a person reasonably expect to take with someone who stands next to another personal that morally repulses them? Strong words, but that seems to be the best way to describe the relationship between Donald Trump and the Pope at this point in time.
President Trump and family met the pope last night, and had a slightly awkward photo op.
As if the photo wasn't awkward enough, the Internet immediately piled on.
How could they not? Just take a look at that photo! Trump, smiling wide... and his wife, his daughter, and the leader of the Roman Catholics not smiling with him.
The outcome? A hilarious meme parade of the highest religious order.
Good lord, the hits just kept on coming.
Be careful!
In the name of the Father...
It's nice to know that we can still have a laugh, even if Papa himself can't even muster up a grin. Trump and Co. are headed back stateside soon, so let's enjoy the relative national media calm and peace while we can.
We'll be reporting on all sorts of calamities soon enough.