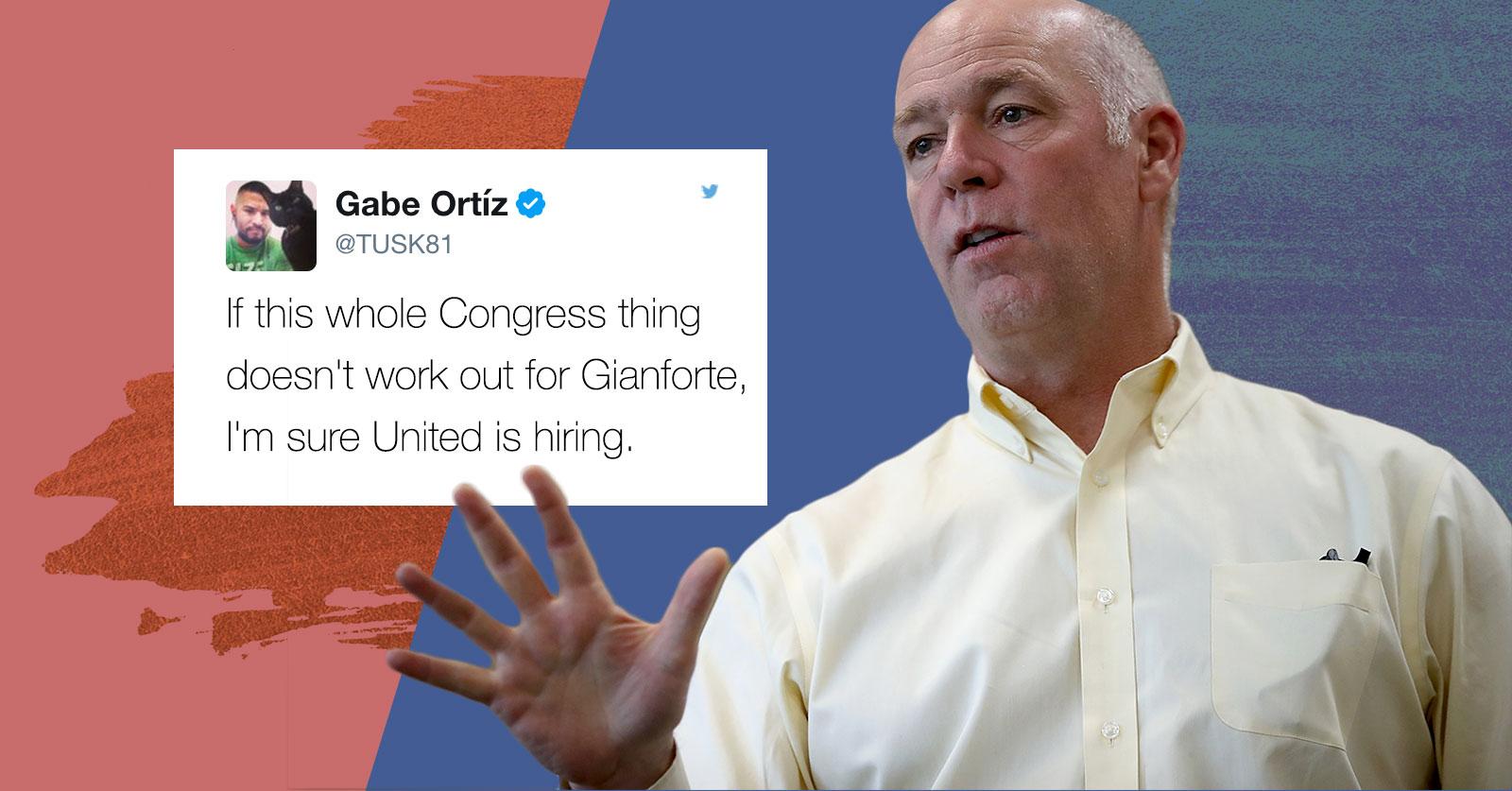 Twitter Roasts Congressional Candidate For 'Bodyslam' Attack on Reporter
By Zachary Brenner
Politicians have a genuine fear of journalists because they have a tendency of tearing down the blinds between them and the people their pitching their candidacy too by asking actual questions on policy rather than letting them get away with repeating familiar rhetoric and making empty promises that anyone who understands how laws work and how limited in scope their legal authority is would easily dismiss.
Recently though, they've grown more and more brazen both when telling lies and when responding to criticism or tough questions from reporters, especially when they're during live events in front of their would be constituents. They've begun dismissed anything they didn't like, be it criticism, questions, or simply the slant the media company typically catered to, they were dismissed by being referred to as 'fake news,' a simple feat now that the current leader of the free world uses it freely, and easy for anyone who doesn't want to delve into a topic to agree with and repeat.
Hostility against journalists is on the rise stateside as well. Their credibility constantly questioned, some have gone from blaming 'main stream media' to attacking individual reporters' credibility and merit. Up until now however, all threats, implied or otherwise, stayed in the verbal realm and no one in media ever actually felt physically threatened by a public figure for doing their job. This changed recently as you'll soon find out, and it was something that took everyone by surprise with the consequences of the action still up in the air and not looking to be all that serious based on initial responses from local authorities and the reporter who was on hand.
On May 24th, Greg Gianforte, the Republican candidate for Montana's Congressional seat, allegedly 'body slammed' a reporter from The Guardian after being asked questions about his support for the AHCA. The story was confirmed by The Guardian and Fox News who were both present for the alleged attack. Gianforte has been charged with misdemeanor assault.
The special congressional election is today, and it is unclear how this will impact the outcome of the race which was already looking to be very close between Gianforte and Democrat Rob Quist. But one thing is for certain: The Internet doesn't look like they are forgiving him any time soon.
People are already turning the attack into mock political ads.