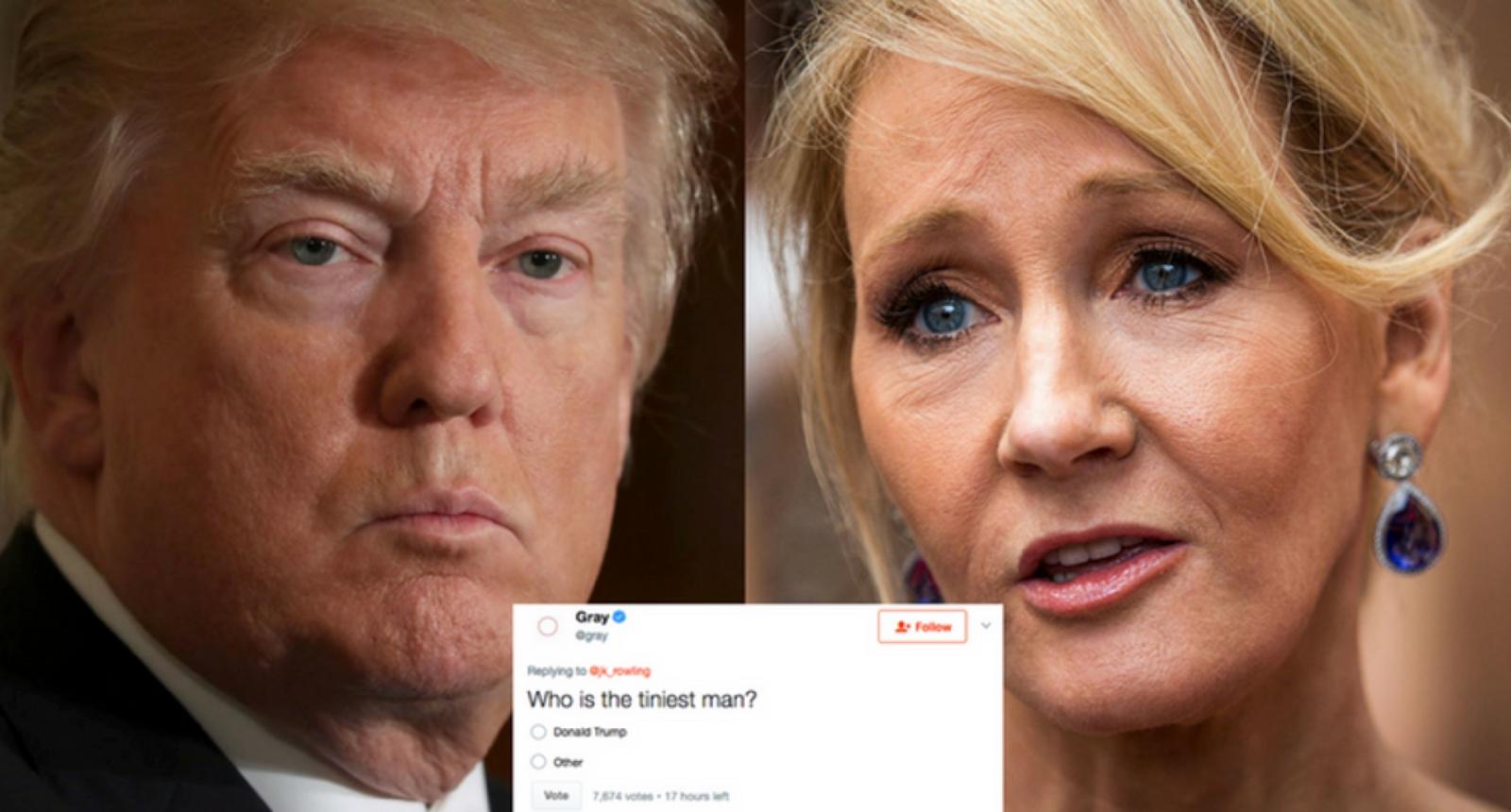 J.K. Rowling Just Tore Down Trump With One Perfect Tweet
By Justin Luke
J.K. Rowling isn't impressed with Donald Trump's behavior at the current NATO summit in Belgium.
After video surfaced of Trump appearing to shove aside Montenegro's Prime Minister Dusko Markovic to get to the front of the pack, Twitter quickly had thoughts about it.
While the White House defended the move as a "casual greeting" between the two leaders, Twitter wasn't having any of it.
It's not the first time Rowling has taken to Twitter to express her feelings on Trump.
Earlier this month, she took him to task for speaking about himself in the third person:
Rowling was also very vocal on Twitter during the election, tweeting out this dig after one of the debates:
Rowling's fans were quick to agree with her sentiments:
Watch out, Trump. J.K. Rowling is coming for you!
Donald John Trump is the 45th and current President of the United States. Before taking office on January 20, 2017, having beat opponent Hillary Clinton in the electoral college but not the popular vote, Trump was a real estate mogul, and a former reality TV star.
Born in Queens, New York, in 1971 Trump became involved in large, profitable building projects in Manhattan, under the guidance of his father, real estate developer Fred Trump.
In 1980, Donald Trump opened the Grand Hyatt New York, making him the city's best-known developer.
In 2004, Trump began starring in The Apprentice, a hit NBC reality series, and later in a spin-off series, The Celebrity Apprentice.
In 2015, Trump announced his candidacy for president of the United States running as a Republican. Trump win a majority of the primaries and caucuses, becoming the official Republican candidate for president on July 19, 2016. That same November, Trump was elected the 45th President of the United States, after defeating Democratic candidate Hillary Clinton.