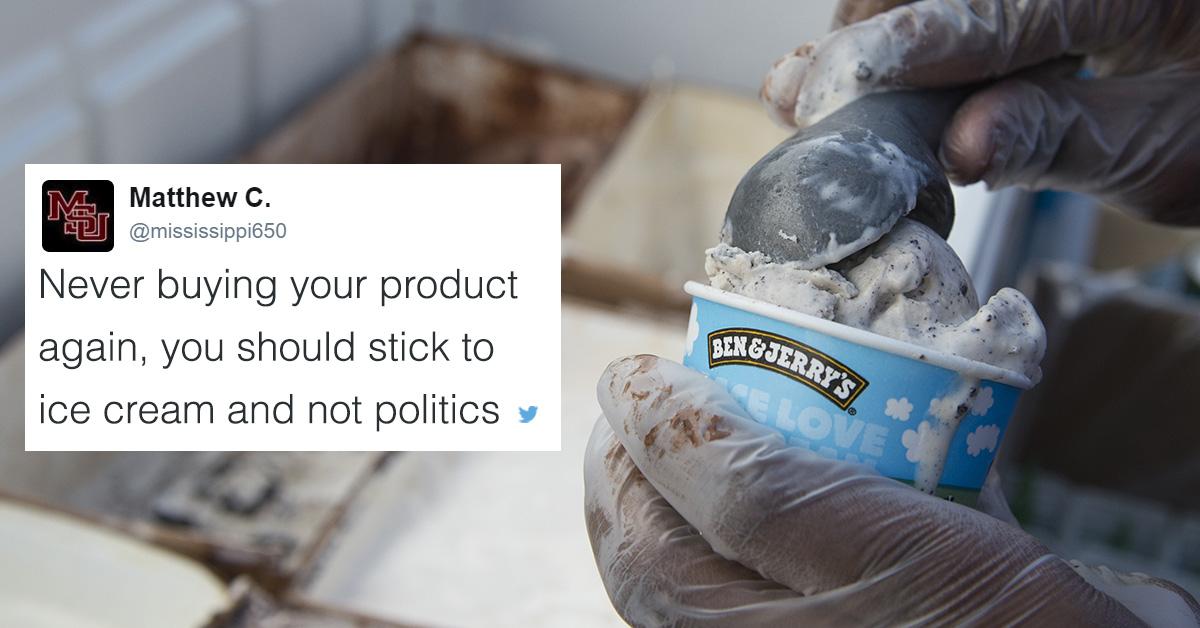 Australians Can't Order Two Scoops Of The Same Ice Cream Until They Have Marriage Equality
By Mark Pygas
Marriage equality has been a hot political talking point for years, often being used by politicians to leverage a religious group of single-issue voters against their political rivals and further dividing their constituents which makes coming to an agreement on nearly any topic a near-impossible feat.
Despite overwhelming support among the public, Australia seriously lags behind when it comes to marriage equality. So much so that Ben & Jerry's, a longtime supporter of LGBT rights, has decided to take a drastic step to highlight the situation.
To get the point across before the next parliamentary sitting on the issue on June 13, Ben & Jerry's has decided to ban Australians from buying two scoops of the same flavor at its Scoop Shops across the country.
"Imagine heading down to your local Scoop Shop to order your favourite two scoops of Cookie Dough in a waffle cone," a statement on their website reads. "But you find out you are not allowed – Ben & Jerry's has banned two scoops of the same flavour. You'd be furious!"
"But this doesn't even begin to compare to how furious you would be if you were told you were not allowed to marry the person you love. So we are banning two scoops of the same flavor and encouraging our fans to contact their MPs to tell them that the time has come – make marriage equality legal! Love comes in all flavours!"
Those that do support marriage equality can visit one of the stores and write a postcard to their local member of parliament, which Ben & Jerry's will deliver ahead of the debate. They go on to state:
"At Ben & Jerry's we love love, and we think most Australians do too. More Australians than ever before believe everyone should have the right to love who they love – and marry them too, if that's what makes you happy. Let's make it happen! Go to your local scoop shop to send a message to your local representative and tell them you support marriage equality!"
Ben & Jerry's Twitter account also tweeted a map showing where same-sex couples can get married, adding that Australia was "lagging behind."
The response was mixed, with some Twitter users saying that Ben & Jerry's won't be getting their business any longer. Others loved the move.
What do you think of this idea?