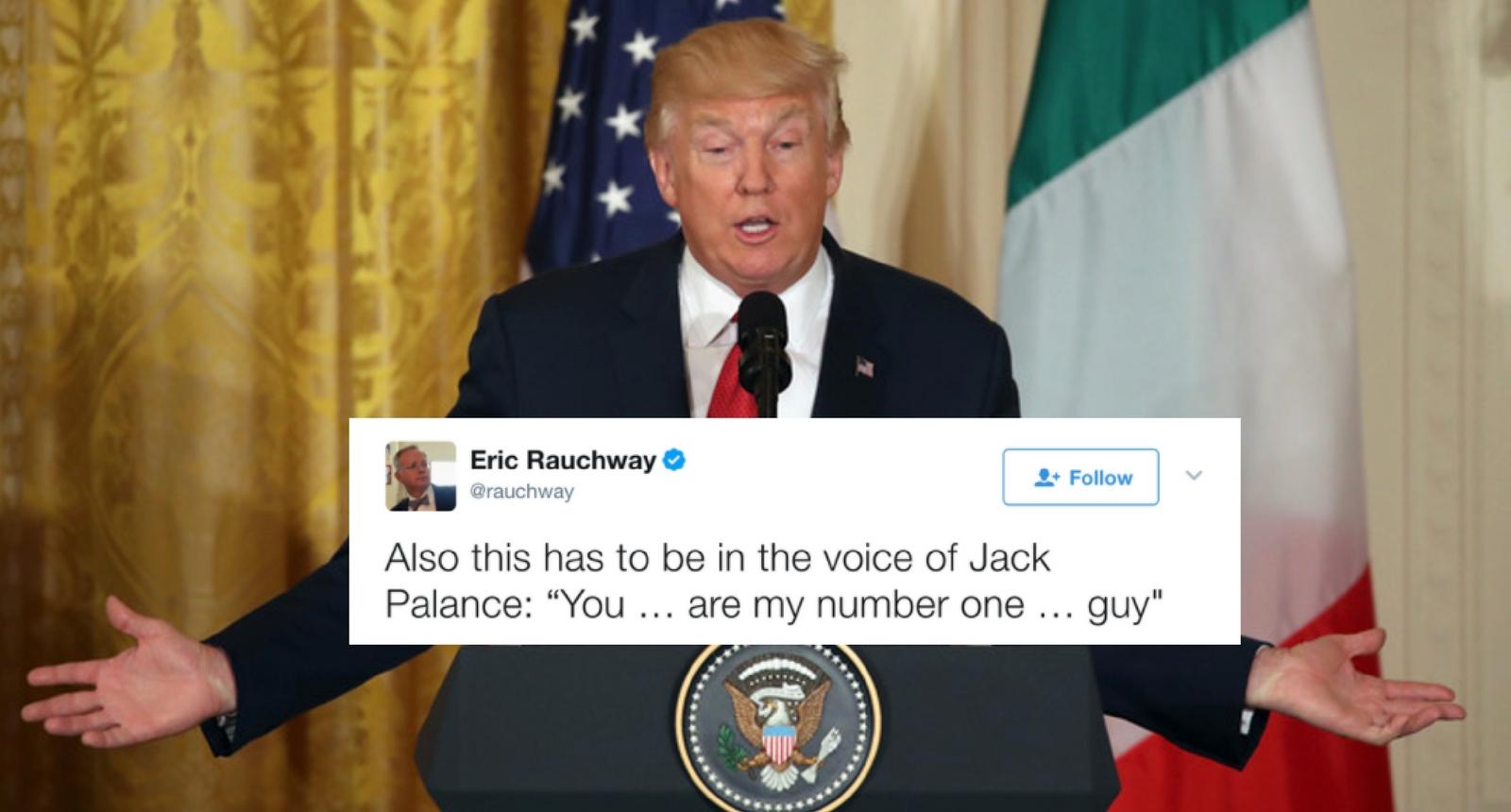 The President Just Got Caught In A Huge Lie, And People Called Him Out Immediately
It's easy to get caught up in a lie these days, especially when there are receipts. Gone are the days of someone trying to remember what you said in a meeting a few weeks ago. Social media platforms offer an unfiltered view of one's mind at all times, and thanks to the search function, it's easy for anyone to go into your history and see what your comments on a specific topic, event, or person were.
It's for that reason that 'honesty is the best policy' really is the best policy a person can adopt today because you don't want to be caught in the middle of a lie. Especially in public. Especially if you're a political leader. Especially if you actually said the exact opposite of the lie you were telling and no one is falling for it.
This all seems like precautions a person in the public eye would regularly take, but unfortunately this hasn't been the case as of late. Donald Trump is well-known for his presence on Twitter and has been in the public eye years before his most recent run at a seat in the Oval Office, and a person with that much clout's words weigh considerably more than most online, especially when he or she goes on the offensive against someone.
This latest story is a case of just that, and in truth, it's pretty awkward.
Article continues below advertisement
During his visit to France on Thursday, May 25th, President Trump met with French President Emmanuel Macron. While they were speaking, Trump reportedly told Macron that he was his candidate of choice during the French elections. There is, however, lots of evidence to the contrary. During the elections, Trump commented:
[Marine Le Pen is] strongest on borders, and she's the strongest on what's been going on in France.
Article continues below advertisement
Twitter's having a good time lampooning the statement:
Article continues below advertisement
Jokes aside, Twitter isn't letting Trump forget where he stood during the elections:
Article continues below advertisement
Reminder: it wasn't with the winner.
Article continues below advertisement
This is the first time France has gotten a dose of Donald's dishonesty:
Article continues below advertisement
We joke because it hurts:
Article continues below advertisement
President Trump's trip overseas is nearing its conclusion. It wasn't a total disaster, though his lie to Macron was one of many snafus the President couldn't help but commit during his time abroad. Overall, however, the U.S. is in a much stronger international position due to President Trump harnessing the unimaginable power of a magical orb: