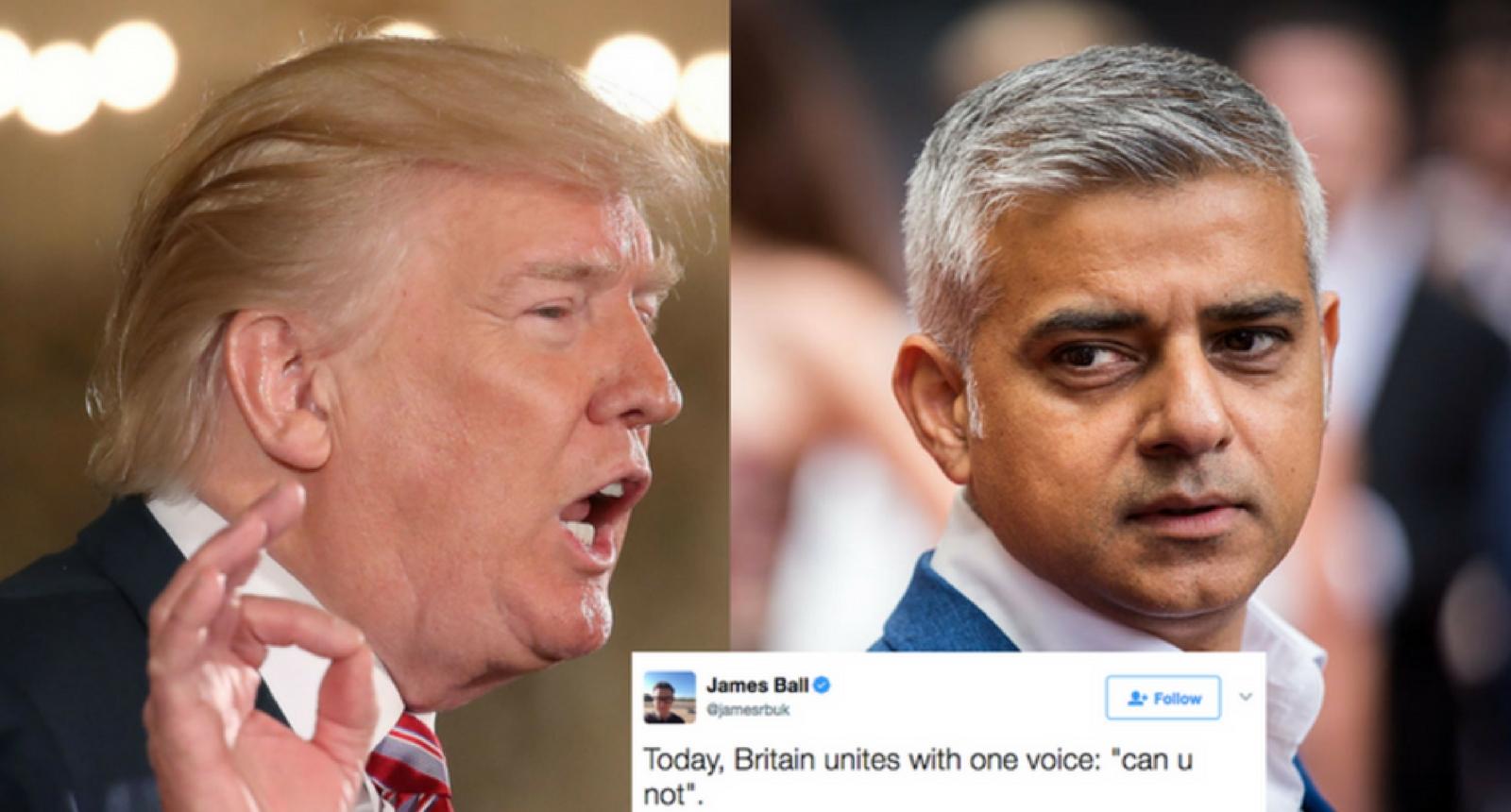 Trump Just Blasted The Mayor Of London Again, And Twitter Fired Back Immediately
By Justin Luke
The mayor on London, Sadiq Khan, got caught in Trump's crosshairs after releasing a statement about increased security.
Trump decided to include just a small portion of the statement in a tweet early on Sunday:
He then doubled down on his sentiments Monday morning:
Unfortunately for Trump, there were many on Twitter who knew the context of the quote:
Khan's statement originally referred to an increased police presence after the attacks, which Twitter was quick to point out:
Prime Minister Theresa May came to Khan's defense, saying, "I think Sadiq Khan is doing a good job and it's wrong to say anything else - he's doing a good job."
May didn't go so far as to criticize Trump over his remarks, however.
But that didn't stop Twitter users from calling out Trump on his bad form:
Including NYC Mayor Bill de Blasio:
Donald John Trump is the 45th and current President of the United States. Before taking office on January 20, 2017, having beat opponent Hillary Clinton in the electoral college but not the popular vote, Trump was a real estate mogul, and a former reality TV star.
Born in Queens, New York, in 1971 Trump became involved in large, profitable building projects in Manhattan, under the guidance of his father, real estate developer Fred Trump.
In 1980, Donald Trump opened the Grand Hyatt New York, making him the city's best-known developer.
In 2004, Trump began starring in The Apprentice, a hit NBC reality series, and later in a spin-off series, The Celebrity Apprentice.
In 2015, Trump announced his candidacy for president of the United States running as a Republican. Trump win a majority of the primaries and caucuses, becoming the official Republican candidate for president on July 19, 2016. That same November, Trump was elected the 45th President of the United States, after defeating Democratic candidate Hillary Clinton.