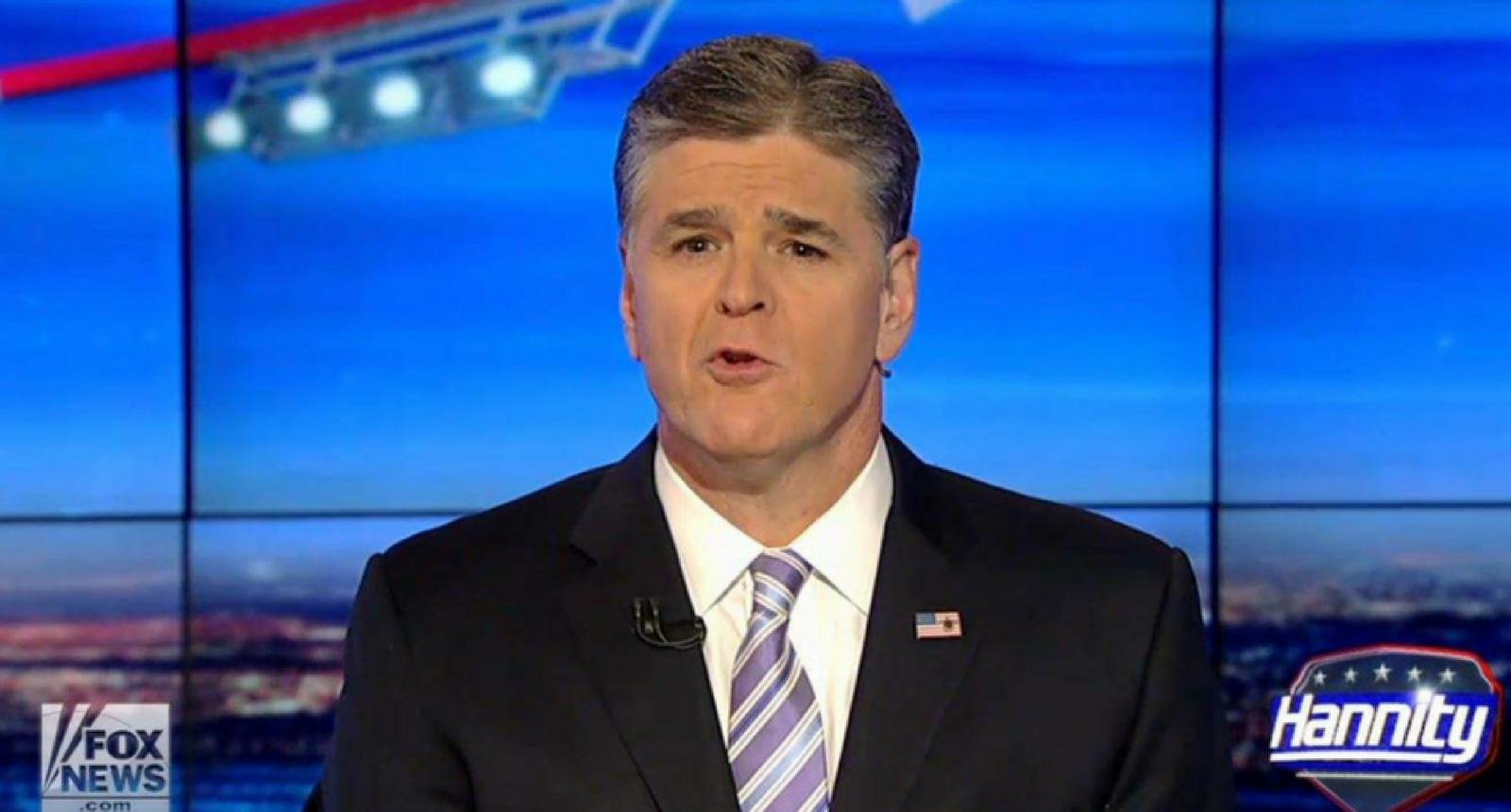 Sean Hannity Just "Proved" CNN Is Fake News--Until People Immediately Proved Him Wrong
By Alan Jude Ryland
That's one of Sean Hannity's favorite retorts, and it came back to bite him in the you-know-what after he accused CNN––one of his prized punching bags––of fakery... using a story already debunked by Snopes before he went on the air.
The story: That CNN International "staged" a demonstration by Muslims condemning the recent terror attack in London.
The video below is primarily responsible for spreading the rumor.
The false story quickly gained further traction after Gateway Pundit, a fringe right-wing news site which recently received White House press credentials, decided to run it.
"CNN International (CNNi) staged a backdrop of persons — presumably Muslims, including women in hijabs — during a Sunday news segment in London regarding the previous evening's mass murder Islamic terrorist attack in the U.K. capital," speculated writers with The Daily Wire.
"CNNi likely sought to hype a narrative of widespread Muslim opposition to the Islamic State (ISIS) and Islamic terrorism, more broadly."
Donald Trump Jr. also jumped into the mix earlier this week.
But CNN quickly responded to the allegations through its public relations Twitter account.
"A source at CNN said that the reporters and equipment seen in the third-party video represented several news organizations, not just CNN, situated in front of a police cordon near London Bridge," Snopes notes. "The small group of Muslims at the demonstration (actually a vigil, according to the participants, who were there of their own volition) asked police for permission to cross the police barrier to be photographed.
The police assented and escorted them into position. The shot was "arranged" only to the extent necessary to fit the group into the camera frame."