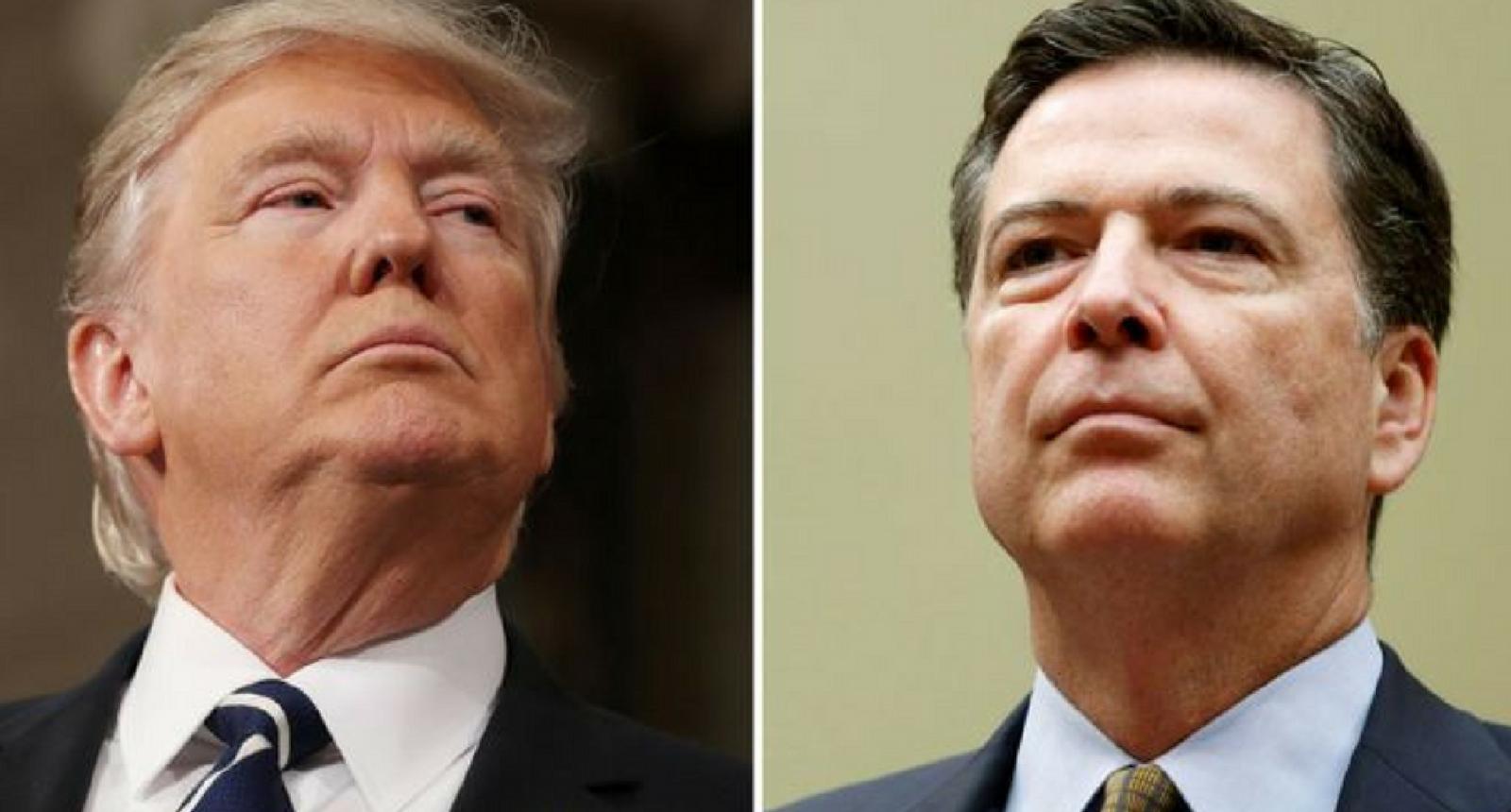 Trump Just Made A Threat About What He May Do During Comey's Public Testimony
On Thursday, President Donald Trump may live tweet during former FBI Director James Comey's Senate testimony.
Article continues below advertisement
Trump will weigh in "if he feels the need to respond" to anything Comey says, said The Washington Post's Robert Costa.
"I was just talking to some White House officials this morning and their view is that the president himself wants to be the messenger, his own warrior, his own lawyer, his own spokesman," Costa said on MSNBC. "The president is expected to be tweeting on Thursday in response to Comey, not to stay quiet during the testimony, because he himself wants to be the one driving the process."
Article continues below advertisement
Shortly afterward, White House Press Secretary Sean Spicer insisted during a press conference that Trump would be "busy" with his agenda during Comey's testimony.
Article continues below advertisement
Last month, a New York Times report revealed that Trump asked Comey to halt the criminal investigation into Michael Flynn, his former national security adviser, who provided false communication about his communications with the Russian government. Flynn resigned in disgrace after the news of his conversations with Sergey Kislyak, the Russian ambassador to the United States, became public.
Article continues below advertisement
"I hope you can see your way clear to letting this go, to letting Flynn go," Trump told Comey, according to a memo Comey wrote immediately after the meeting, which took place the day after Flynn resigned. "He is a good guy. I hope you can let this go."
Trump fired Comey on May 9, an action which, many legal experts say, constitutes grounds for an investigation of Trump for possible obstruction of justice.
Article continues below advertisement
Trump's tweets have often landed him in political and legal trouble, so his live tweet session will be worth watching to see if his foot-in-mouth disease will come back to haunt him––and his lawyers.
"He's infuriated at a deep-gut, personal level that the elite media has tolerated [the Russia story] and praised Comey," former House Speaker Newt Gingrich said. "He's not going to let some guy like that smear him without punching him as hard as he can."
Article continues below advertisement
Sean Spicer himself said Tuesday that Trump's tweets should be taken as "official statements" from the president.
Trump's advisers are also bracing themselves for impact.
Article continues below advertisement
"He's not going to take an attack by James Comey laying down," said former political adviser Roger Stone. "Trump is a fighter, he's a brawler and he's the best counterpuncher in American politics."
Comey is set to testify on Thursday morning. The president's schedule is currently open, and it's safe to say social media users are preparing themselves, too.
Article continues below advertisement