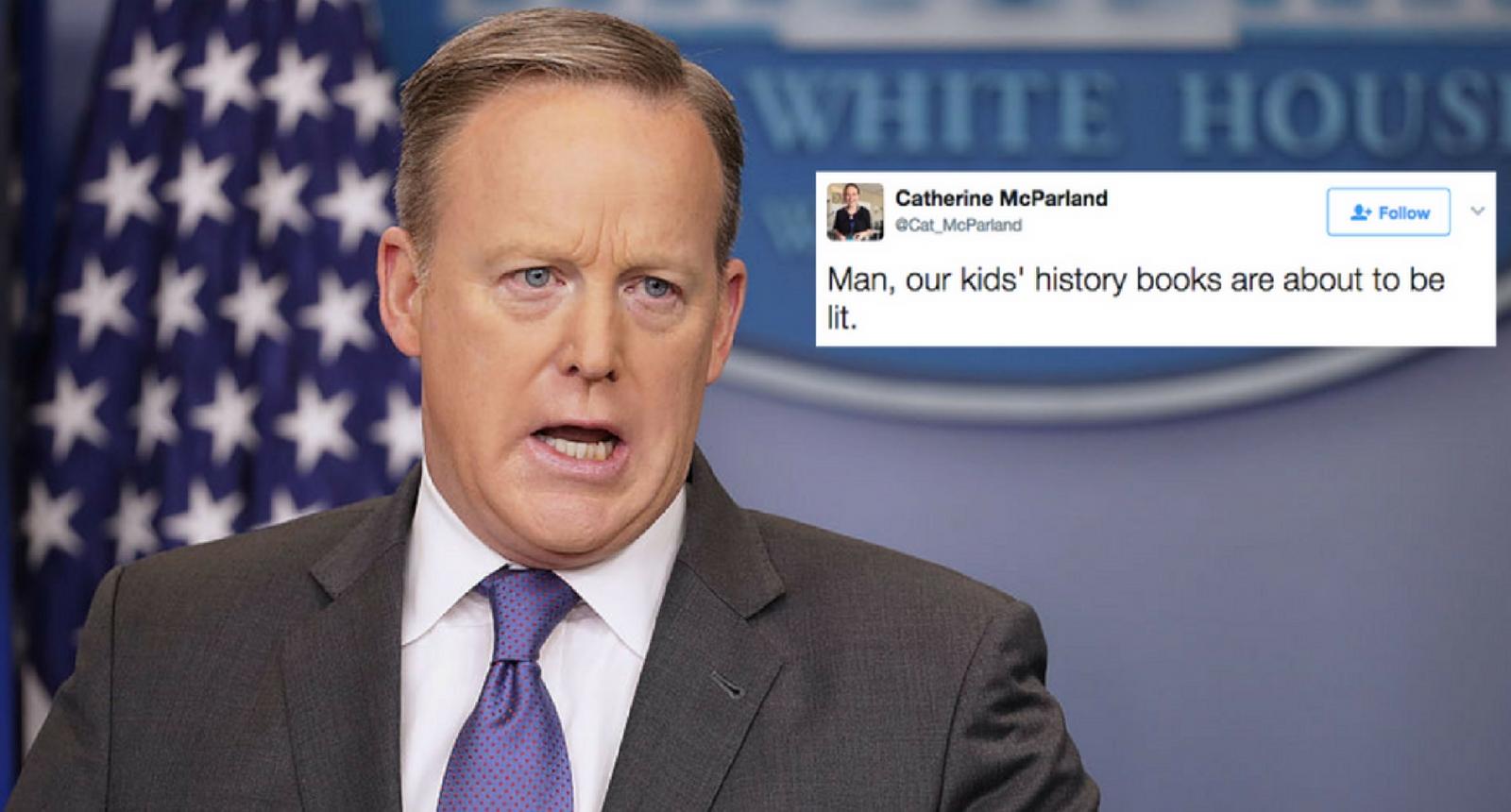 Sean Spicer And Kellyanne Conway Just Completely Contradicted Each Other
By Brian Skellenger
Everyone knows that Donald Trump loves Twitter.
White House officials, however, have differed on whether or not his tweets constitute official statements.
Kellyanne Conway made fun of reporters on Monday's Today Show for paying too much attention to Trump's tweets and not his actions as President.
However, on Tuesday morning, not even 24 hours later, Sean Spicer basically negated Conway.
Asked during the morning press briefing if Trump's tweets should be considered official White House statements, Spicer responded:
"Well, the President's the President of the United States, so they're considered official statements by the President of the United States."
Twitter couldn't help but notice the contradiction:
Trump doubled down on his love of social media after media outlets started treating his posts as policy, tweeting:
So, Spicer's assertion just made things even more confusing for some:
It even had some speculating:
So it looks like that Twitter bot that turns Trump's tweets into official statements already knew something we didn't.
Donald John Trump is the 45th and current President of the United States. Before taking office on January 20, 2017, having beat opponent Hillary Clinton in the electoral college but not the popular vote, Trump was a real estate mogul, and a former reality TV star.
Born in Queens, New York, in 1971 Trump became involved in large, profitable building projects in Manhattan, under the guidance of his father, real estate developer Fred Trump.
In 1980, Donald Trump opened the Grand Hyatt New York, making him the city's best-known developer.
In 2004, Trump began starring in The Apprentice, a hit NBC reality series, and later in a spin-off series, The Celebrity Apprentice.
In 2015, Trump announced his candidacy for president of the United States running as a Republican. Trump win a majority of the primaries and caucuses, becoming the official Republican candidate for president on July 19, 2016. That same November, Trump was elected the 45th President of the United States, after defeating Democratic candidate Hillary Clinton.