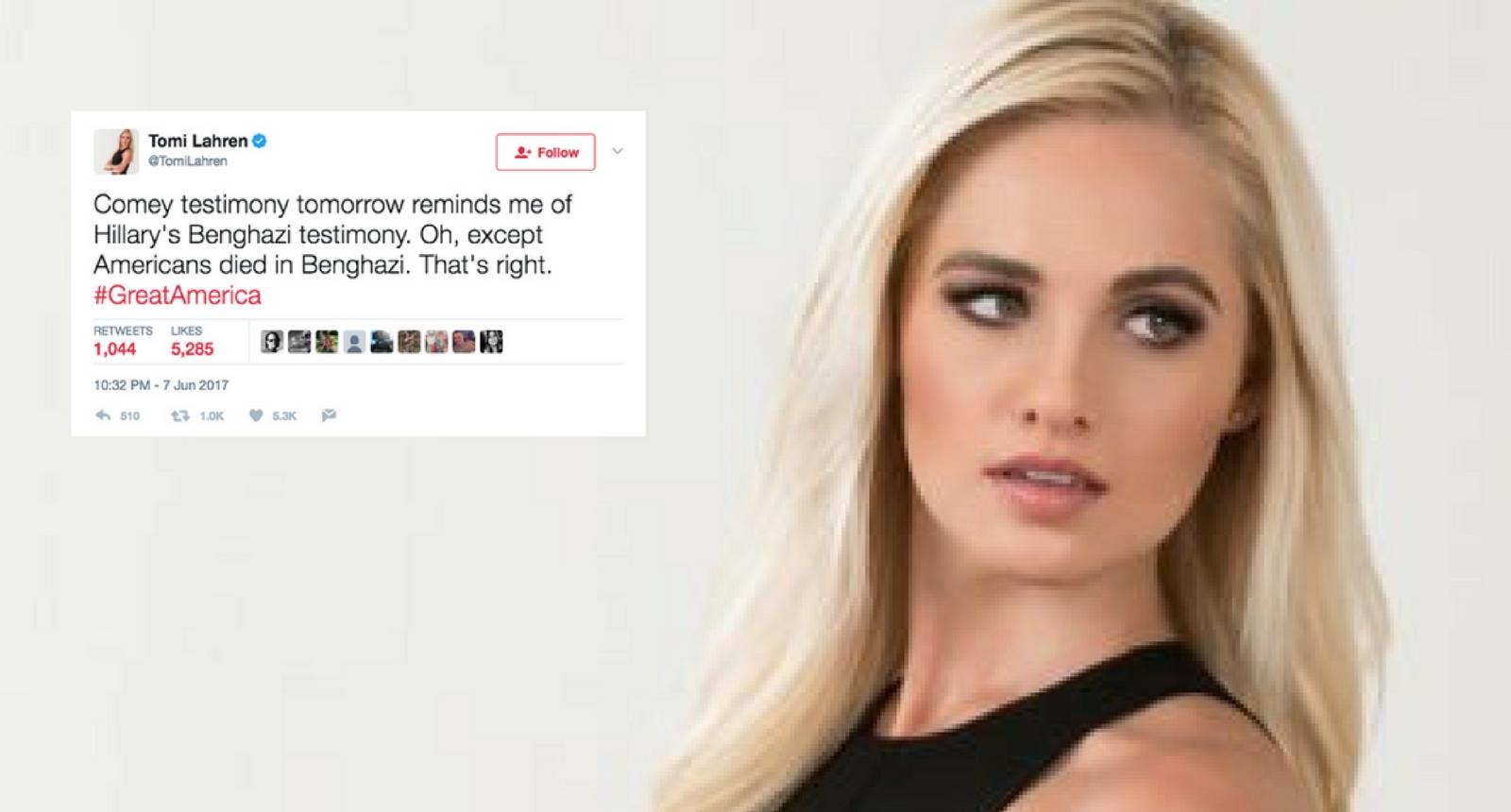 Tomi Lahren Just Tried Comparing Comey's Testimony To Benghazi, And It Didn't Go So Well
By Justin Luke
It seems that every single day Tomi Lahren manages to find a way to just upset people off at every turn over the stupidest things. It is almost like she has a skill for pushing all the wrong buttons with people. Lahren is one of the growing number of commentators who make a living out of saying incendiary remarks just to cater to certain audiences in order to maintain a career. Tomi Lahren seems to be one of those commentators. Oddly enough -- she initially started off being a liberal commentator but in a market that is much more saturated, she decided to make a change for her career. When asked about it Lahren typically says she "saw the light" but we're guessing it was likely she say the dollar signs.
For someone who hates "snowflakes" a lot , she sure does do a lot of being offended. Which these latest comments really had us scratching our heads.
While former FBI Director James Comey testified today, conservative firebrand Tomi Lahren weighed in on his testimony the night previous.
Tomi tweeted this many hours before Comey even sat down with the Senate.
Never mind the fact that the possibility of a President being brought into power by foreign meddling, and then that same President seeking to stop the public from discovering this, is a serious matter.
Nope! This was not and is not important to Lahren.
Also, never mind the fact that Hillary and Benghazi were investigated to infinity and beyond. That doesn't matter to Lahren, either.
Twitter, however, did not let Lahren get away with her over-simplified comparison.
Even that's being generous...
Facts have NO place here!
What do you think of Tomi Lahrens take?