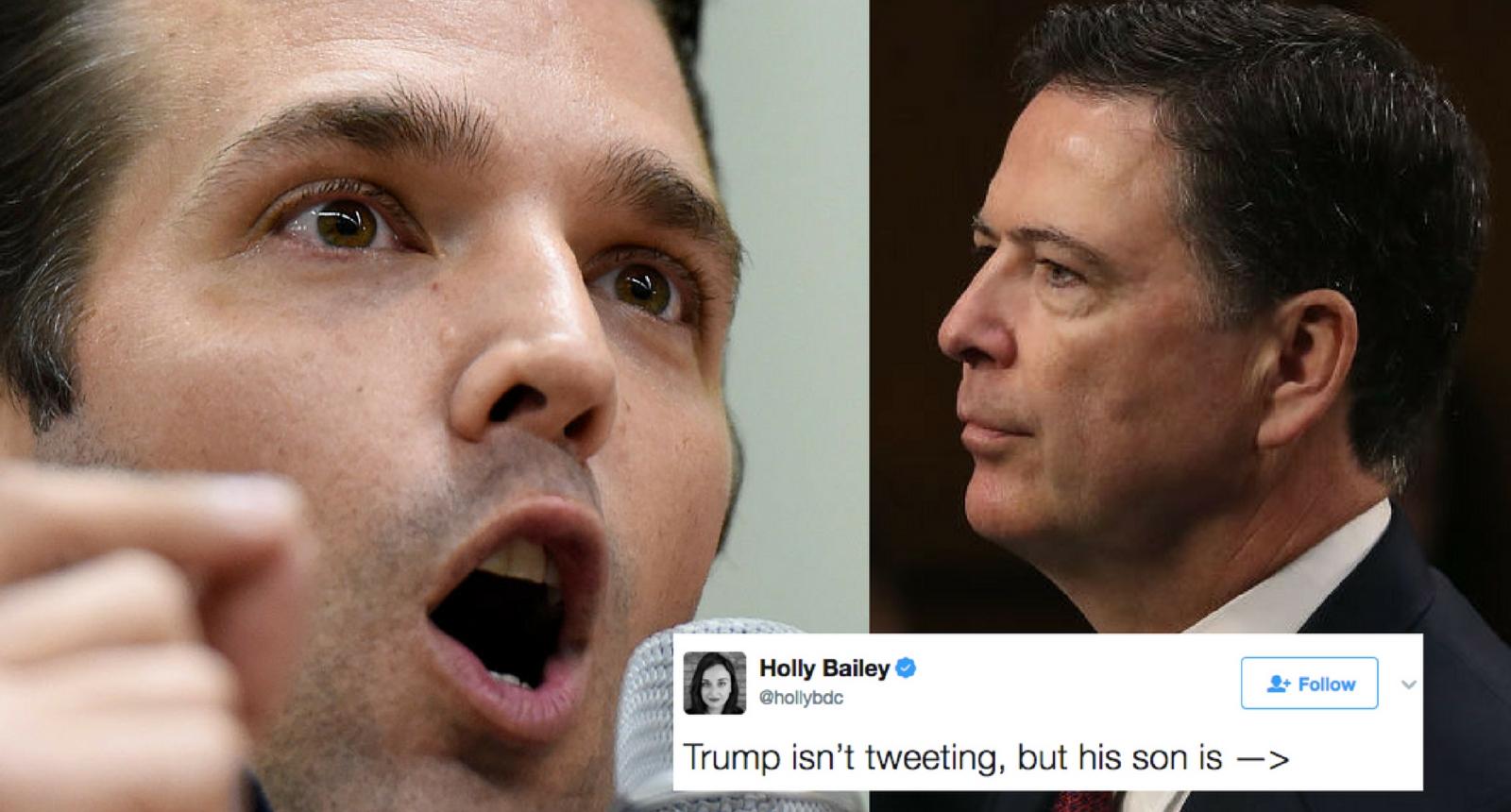 Donald Trump Jr. Just Had A Dramatic Twitter Meltdown Of His Own
By Brian Skellenger
It's safe to say that Donald Trump Jr. was riled up during Comey's testimony.
Trump Jr. let his every thought be known throughout the testimony, which took place on Thursday morning in front of the Senate Intelligence Committee and a packed crowd, some of whom had lined up at 4 AM to secure a spot inside.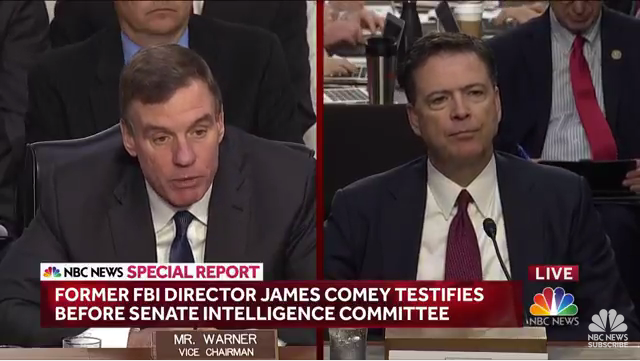 Donald Trump Jr. didn't wait long before unleashing an initial three-part tweet:
Some Twitter users were a bit shocked by the fact that he was tweeting:
That didn't stop Trump Jr. from tweeting fourteen times in a forty-minute span.
Here are a few of the highlights:
Overall, Trump Jr. wasn't impressed:
And some agreed with him:
Donald John Trump is the 45th and current President of the United States. Before taking office on January 20, 2017, having beat opponent Hillary Clinton in the electoral college but not the popular vote, Trump was a real estate mogul, and a former reality TV star.
Born in Queens, New York, in 1971 Trump became involved in large, profitable building projects in Manhattan, under the guidance of his father, real estate developer Fred Trump.
In 1980, Donald Trump opened the Grand Hyatt New York, making him the city's best-known developer.
In 2004, Trump began starring in The Apprentice, a hit NBC reality series, and later in a spin-off series, The Celebrity Apprentice.
In 2015, Trump announced his candidacy for president of the United States running as a Republican. Trump win a majority of the primaries and caucuses, becoming the official Republican candidate for president on July 19, 2016. That same November, Trump was elected the 45th President of the United States, after defeating Democratic candidate Hillary Clinton.