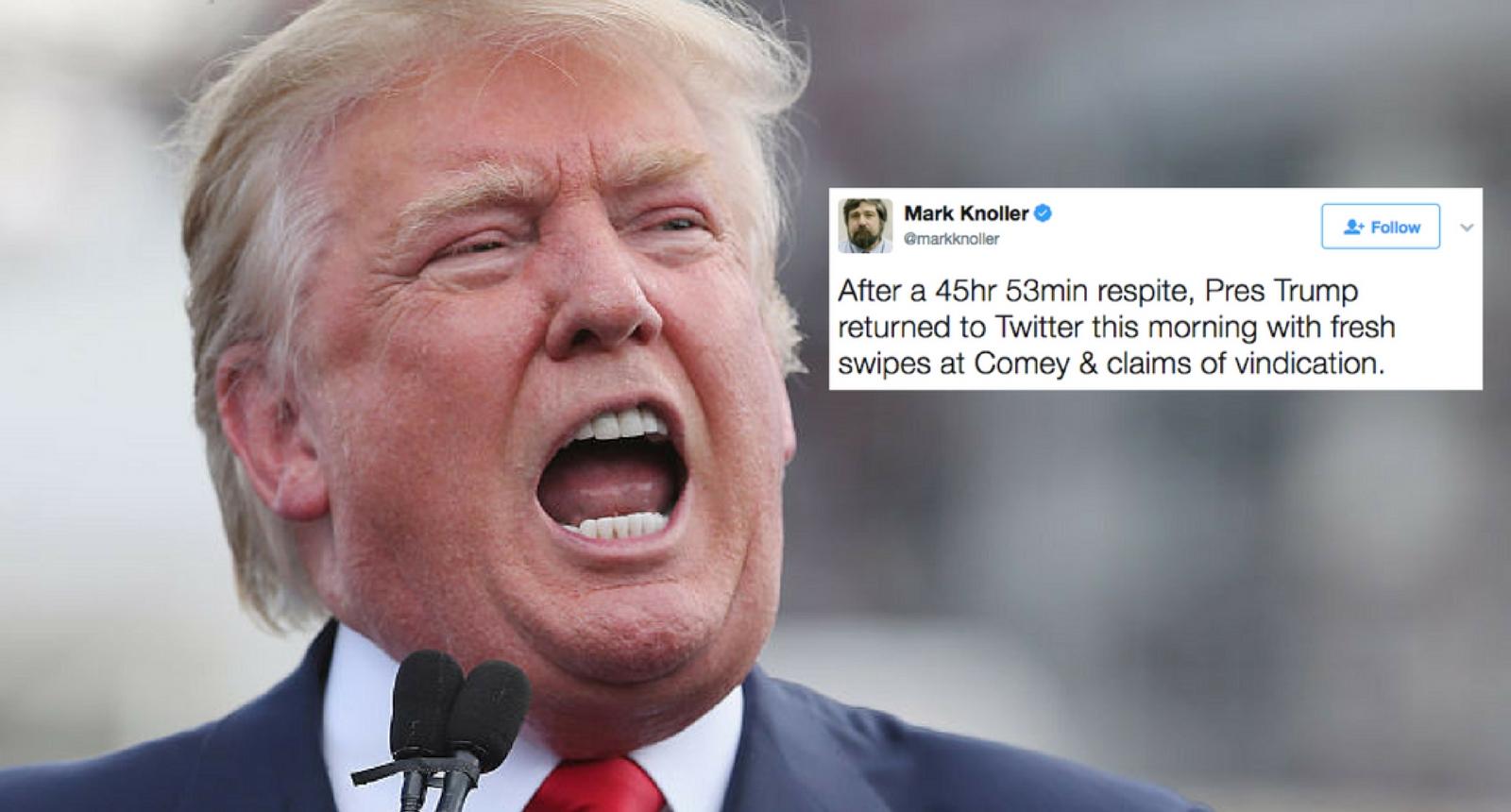 Trump Just Got His Twitter Back, And Launched An Attack On Comey
By Brian Skellenger
The wait is finally over.
Former FBI director James Comey is giving evidence at a Congressional hearing today, discussing Russian interference in the election and President Donald Trump's alleged request to stop the investigation into Michael Flynn. The national security adviser was dismissed when it emerged that he'd had conversations with Russian officials before taking office and allegedly misled Vice President Mike Pence about the nature of the conversation. Under the recommendation of Attorney General Jeff Sessions, President Trump terminated and removed Comey from office on Tuesday after a long feud between the embattled President and the director of the FBI. The move has many concerned, because Comey was overseeing an investigation into Russian involvement in the 2016 elections and possible ties to the Trump campaign.
In what must have been an excruciating few days, Donald Trump steered clear of Twitter during the Comey testimony. We're not sure what or probably who, motivated the President to keep his Twitter silent but it clearly was hard for him.
But this morning, he finally let out a tweet: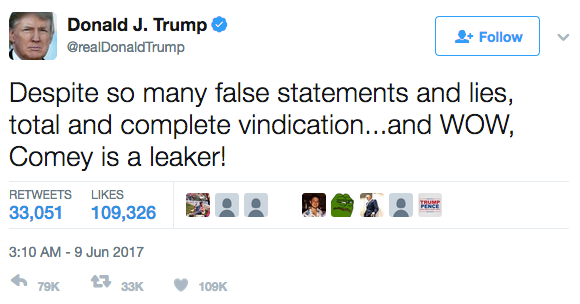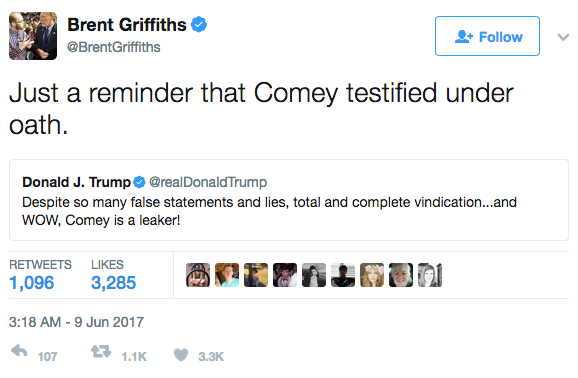 Some called for the President to testify if he's so confident: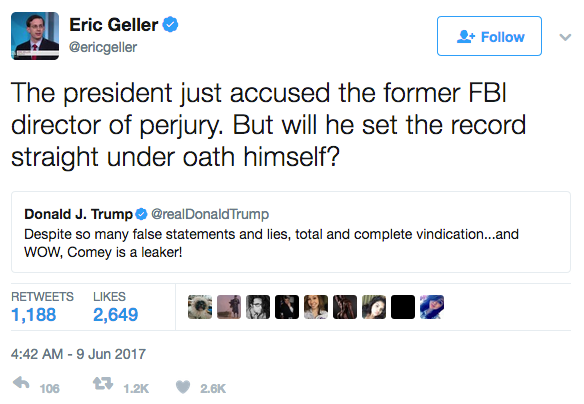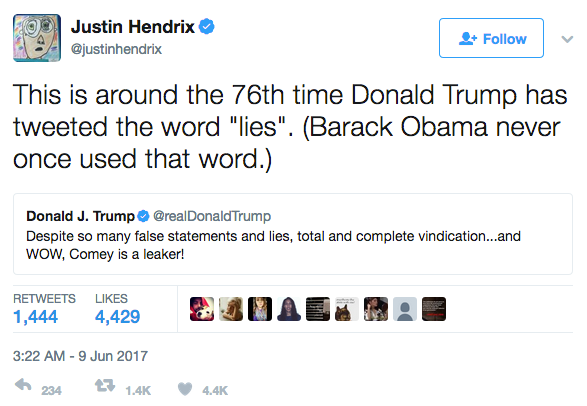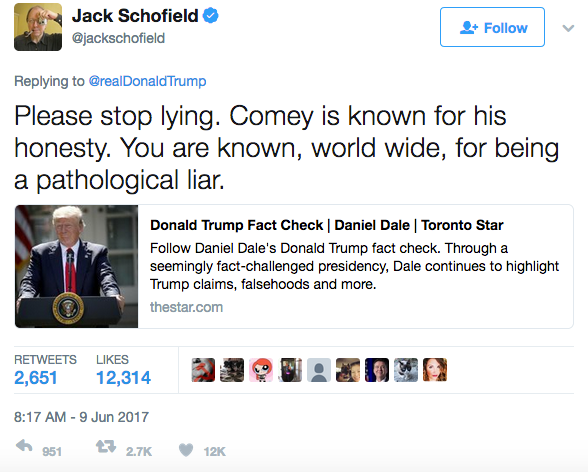 That sure didn't take him long! We're glad to see the President didn't suffer any ill effects from being away from his Twitter account for such a long time. It was probably burning him up inside. Thankfully, he was appeal to just let out all those pent up Tweets in the direction of James Comey.