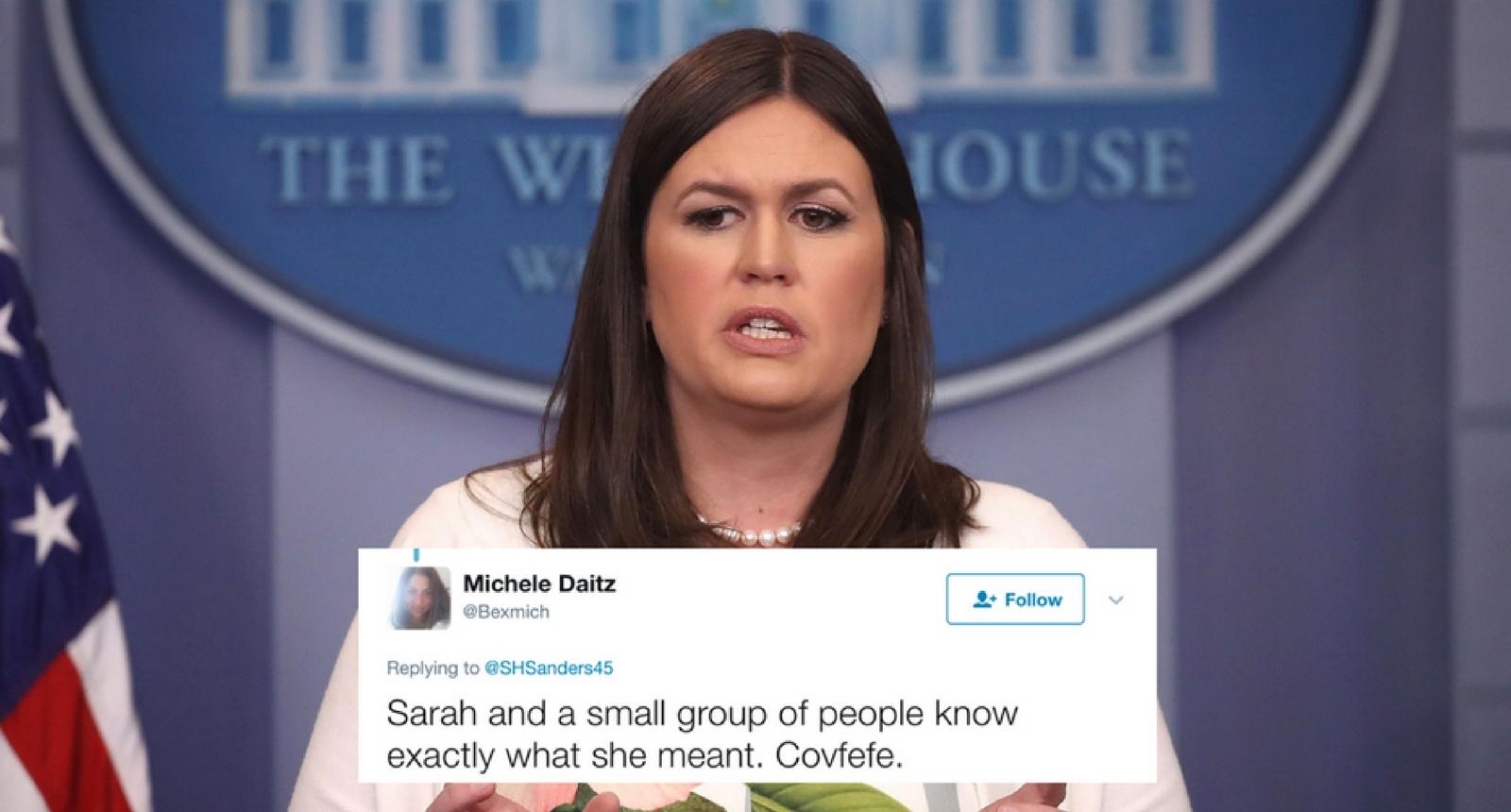 Sarah Huckabee Sanders Just Shared A Bizarre Tweet, And No One Knows What It Means
By Justin Luke

Updated
The Trump administration has never lacked any embarrassing PR disasters. In fact you might say they've been somewhat helpful to the often embattled White House cause the stupidness of some of them deflect from the big scandals going on. Like Russia, voter supression, immigration, you know, the less important stuff. No we're all for the spelling mistakes.
Ours is a truly blessed universe. So soon after the world was rocked by 'Covfefe,' White House Deputy Press Secretary Sarah Huckabee Sanders has graced us with this unforgettable gem of a tweet that literally no one can figure out what she's trying to say:
⚓️🚥🚥🚥🚥⚓️🚥🚥🚥🚥🚥🚥🚥🗺🗺🗺🗺🗺🗺🏰🗺🗺🏰🏰🏰🚦 :/9//&🗿🛩⛩🏚
#🚦lolaklkk🚥🚦⛲️🚝🚦🚞🚢🚂

— Sarah H. Sanders (@SHSanders45) June 10, 2017
An hour or so after it went up, Sarah offered an explanation. Sounds like an unlikey story if you ask us!
But it was too late! Twitter had already sunk its teeth in:
Of course, under current White House policy, strange tweets don't need to be explained:
"this tweet speaks for itself"

— Jackson Krule (@JacksonKrule) June 10, 2017
Many Twitter users couldn't help but compare the new tweet to an old favorite:
Sarah and a small group of people know exactly what she meant. Covfefe.

— Michele Daitz (@Bexmich) June 10, 2017
There was plenty of snark to go around:
Some users took it more seriously than others:
Accident or not, Sarah Huckabee Sanders' tweet has already brought joy to millions. Thank you for whatever lack of oversight and security allowed your son to post this tweet and then let it stay up for an hour without it being noticed! We're guessing she rolled over on her phone but that's just our conspiracy behind it all. Most users agree, it plays a special role in the administration:
Can you make heads or tails of it? We're not really sure what she's getting at but it seems like the Trump administration has never been the best at communicating what they actually mean. Maybe someday we'll know the secret behind Sarah's cryptic words.